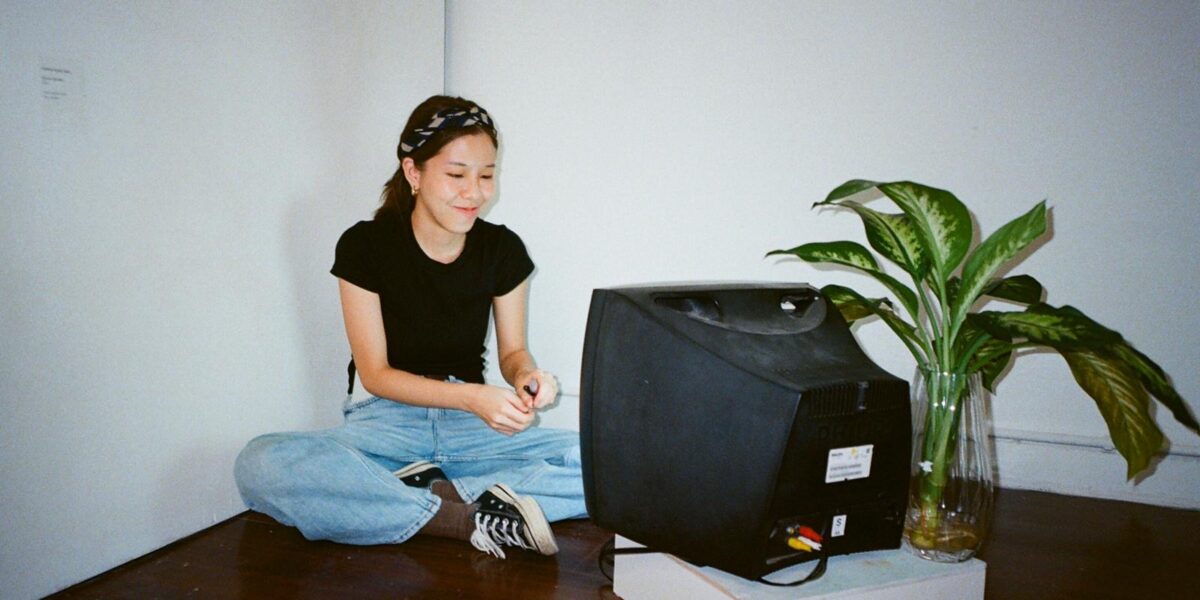 Curator and Artist Relationships
With Dony Cheng Hung and Erin Li
Listen in as curator Erin Li and artist Dony Cheng Hung share their experiences, opinions and knowledge on the relationship between curator and artist. In an intimate one-on-one chat covering their personal practices from paintings, site-specific installations to exhibitions. What's it like to create a scene together? They share ideas and ancedotes on materiality and emotion, and the blurry lines between showing and creating art.
This is event is part of Gok Dou LIVE by Asia Society Hong Kong Center, held onsite at Art Central in the Asia Society Theatre and broadcast to
Facebook Live
.
Erin Li
Erin Li is currently Associate Curator at Tai Kwun Contemporary. Her curatorial practice centres around performance and participatory works, site-specific art, the poetics of materiality, and cross-disciplinary experiments. Among the many exhibitions and art events she worked on, she curated emo gym (2022) and co-curated The Unsung (2021) at Tai Kwun Contemporary. Erin is also a member of the AICA (International Association of Art Critics). She has published articles at Artforum.com.cn, M+ blog, and AICA Hong Kong website.
Dony Cheng Hung
Dony CHENG Hung (b. 1993, Hong Kong) graduated with the Degree of Bachelor of Arts (Hons) from the Chinese University of Hong Kong (Major in Fine Arts). Cheng uses the variation in the monotone to create a distant and calm space and blurs reality spaces into personal spaces. She explores imaginative shortcuts to escape the world. Her works has been included in solo and group exhibitions in various art institution, including 'Emo Gym" (Tai Kwun Contemporary, Hong Kong 2022), "The Night Observer" (Yen Ben Contemporary, Taiwan 2021), and "The Sunset lasts forever" (a.m. space, Hong Kong, 2020). She was awarded Fresh Trend Art Award and Grotto Fine Art's Creative Award in 2017. She completed the artist residency program in Treasure Hill Artist Village in 2018. The artist lives and works in Hong Kong.