Gwo Wai Curated Booths
A platform for innovative projects of up to three artists, Gwo Wai booths demonstrate a strong curatorial concept developed specifically for the Fair. Gwo Wai is a term from Cantonese opera which describes the movement of performers crossing paths on the stage. Taking direction from the sector's title, participating galleries highlight the juxtaposition or dialogue of the artists or works presented, or feature a solo project which is emphasised by the physical environment. Gwo Wai exhibitors are selected in consultation with the Fair's Curatorial Director.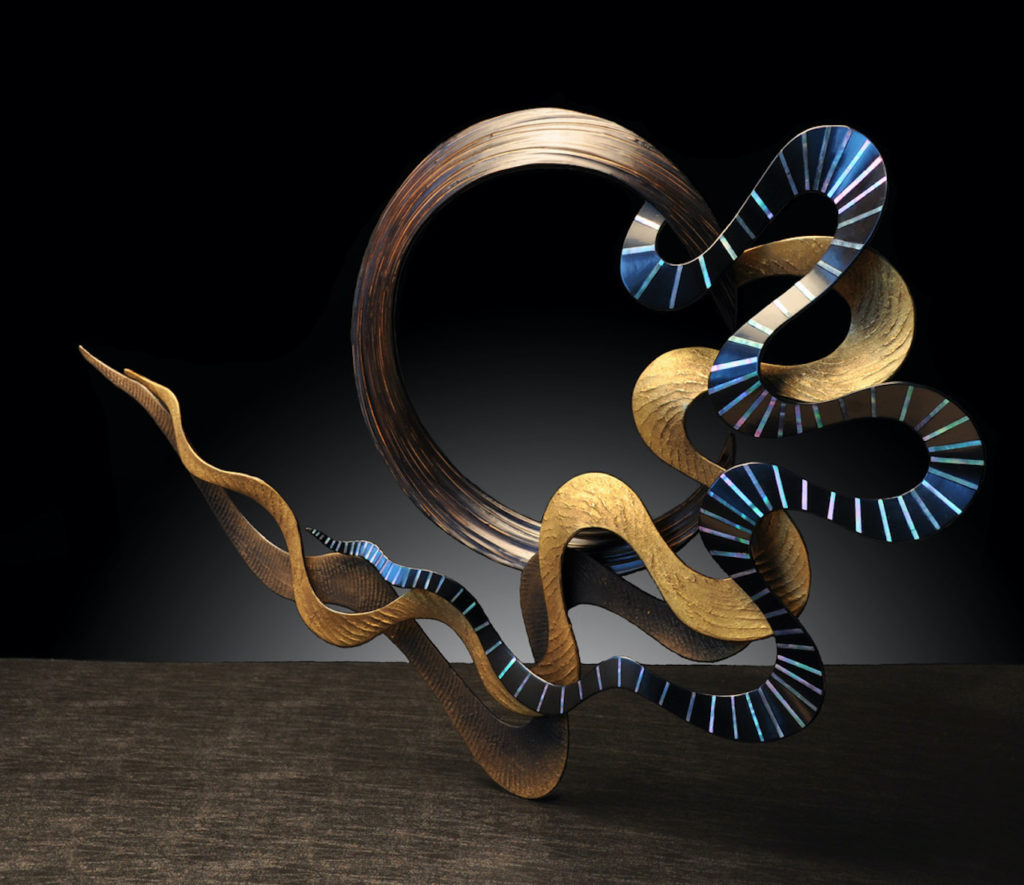 Contemporary Crafts Centre
Giant Year Gallery, which is dedicated to contemporary ceramic arts, joins forces with Gallery by SOIL, which specialized in contemporary lacquer art, to present a show of three female artists utilising various traditional media to create artworks in the contemporary realm. Solan Chiu turned her ceramic practice away from utility to focus on the aesthetic and artistic value of ceramic wares. Nina Pryde incorporates western materials and media in her ink paintings to create works that are more modern and closer to her understanding of art. Sakurako Matsushima creates sizable abstract sculptures with urushi, or Japanese lacquer, pushing the boundaries of traditional techniques and bringing this millennium-old medium into the modern era. These three female artists inject new energy into these traditional media while attempting to advance their practices and keep traditions alive.
Sakurako Matsushima, undercurrents VII, 2009, natural lacquer, hemp cloth, bamboo, gold powder, gold foil, inlays of shells, 78 x 53 x 5 cm.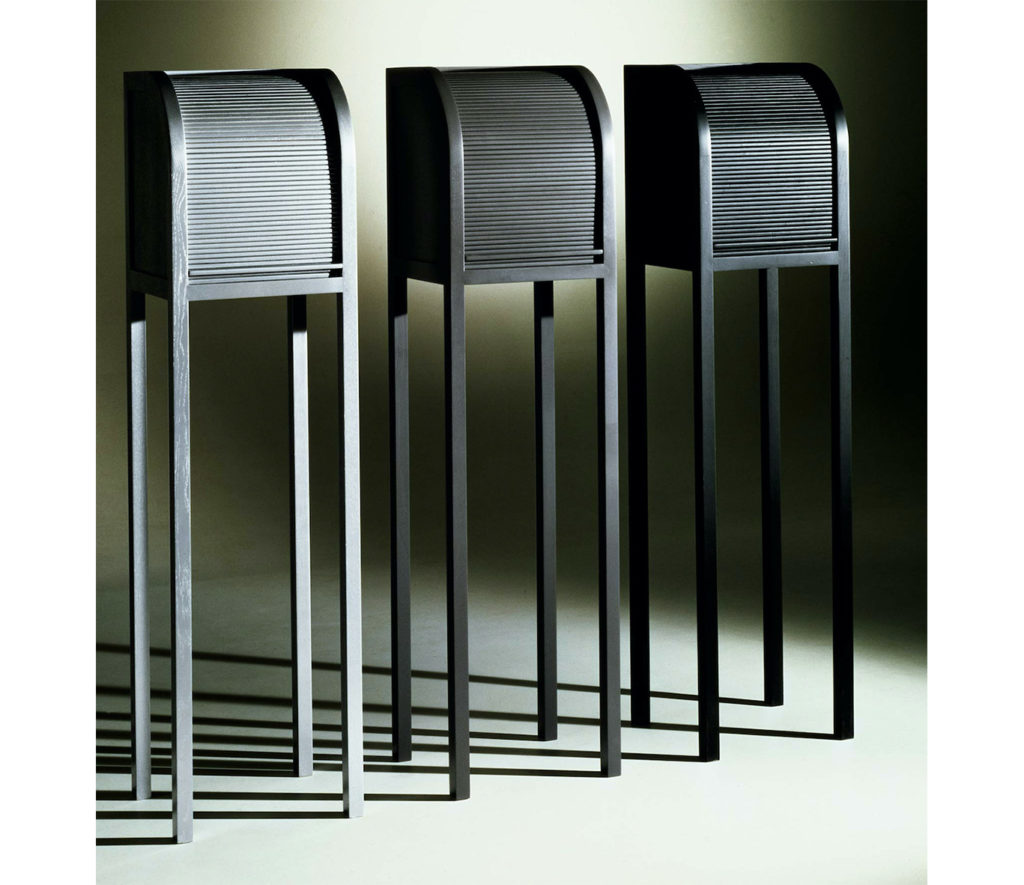 Novalis Contemporary Art & Design
Trained as an architect, Shiro Kuramata established Kuramata Design Office in 1965 and went on to become one of the most influential industrial designers in post-war Japan. He and his collaborators – including Tadao Ando, Issey Miyake and Tadanori Yokoo – are amongst the founding figures of Modern Japanese design. Feeling choked by modernist colours and form, Ettore Sottsass and fellow designers started to produce eccentric designs as a reaction and an attempt to transcend Modernism. The group called themselves Memphis, and Sottsass invited Kuramata to join their crusade in transforming modern design. Novalis Contemporary Art & Design's booth brings together furniture design art by these two maestros after the formation of the Memphis Group in 1980. The selected works show how their ideas, hailing from the East and West, respectively, cross-pollinated to become the leading trend in post-modernist design – where form and function are treated with equal importance.
Shiro Kuramata, Imperial, 1981, cabinets with internal shelf in wood, 35 x 40 x 150 cm.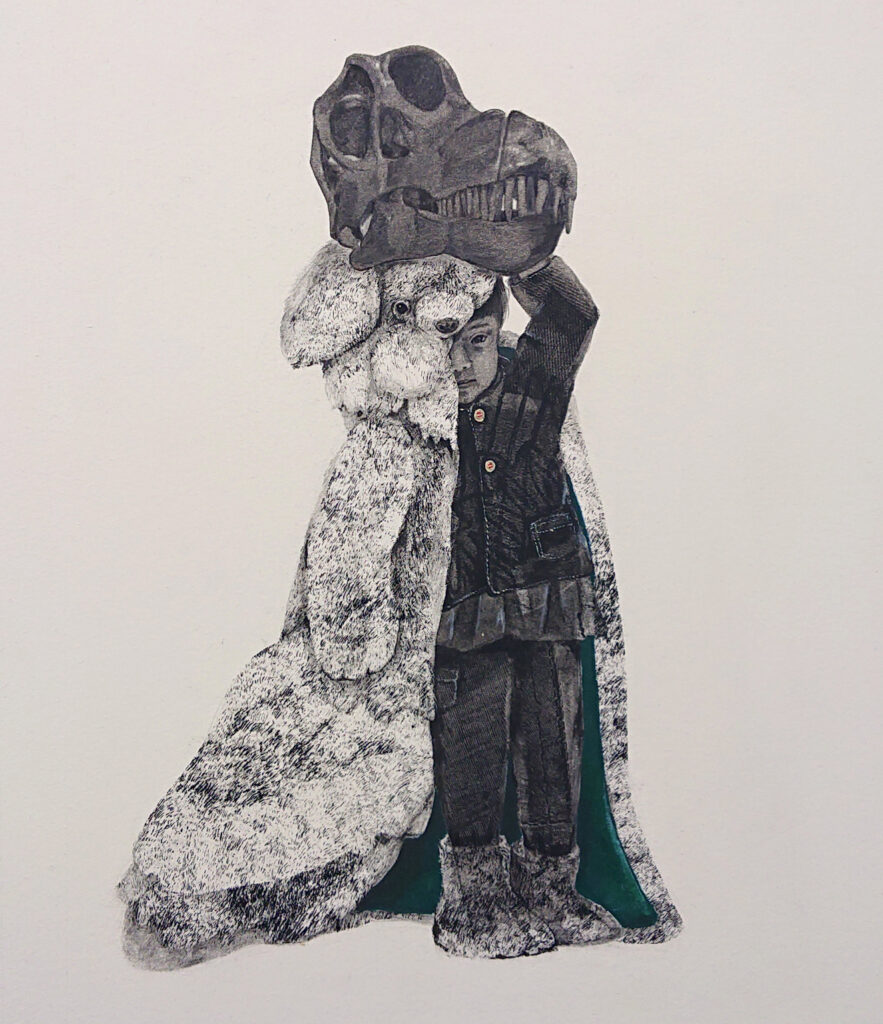 Art Projects Gallery
Art Projects Gallery presents a trio of artists who all incorporate very small components in their works to form a vision and reveal their inner voice. Damon Tong's works use texts on tiny stickers to form much bigger pictures of texts or images, creating visual hyperbole which pokes at the insecurity that the artist has felt in recent years. Ryota Unno uses Japanese traditional mineral pigments and techniques to create detailed paintings that are akin to traditional Japanese murals. His paintings are based on scenes from his observations of daily life, taken with a humorous twist. Yuriko Morimoto's meticulous drawings combine different techniques that draw on her study of printmaking, such as intaglio and copperplate printing. Morimoto's subjects – often innocent children covered in rustic, animalistic masks – reveal her desire and fear of youthfulness.
Yukiko Morimoto, Hunter 1, 2019, copperplate print, ink, pencil, acrylic and toner on paper, 30.3 x 24.2 cm.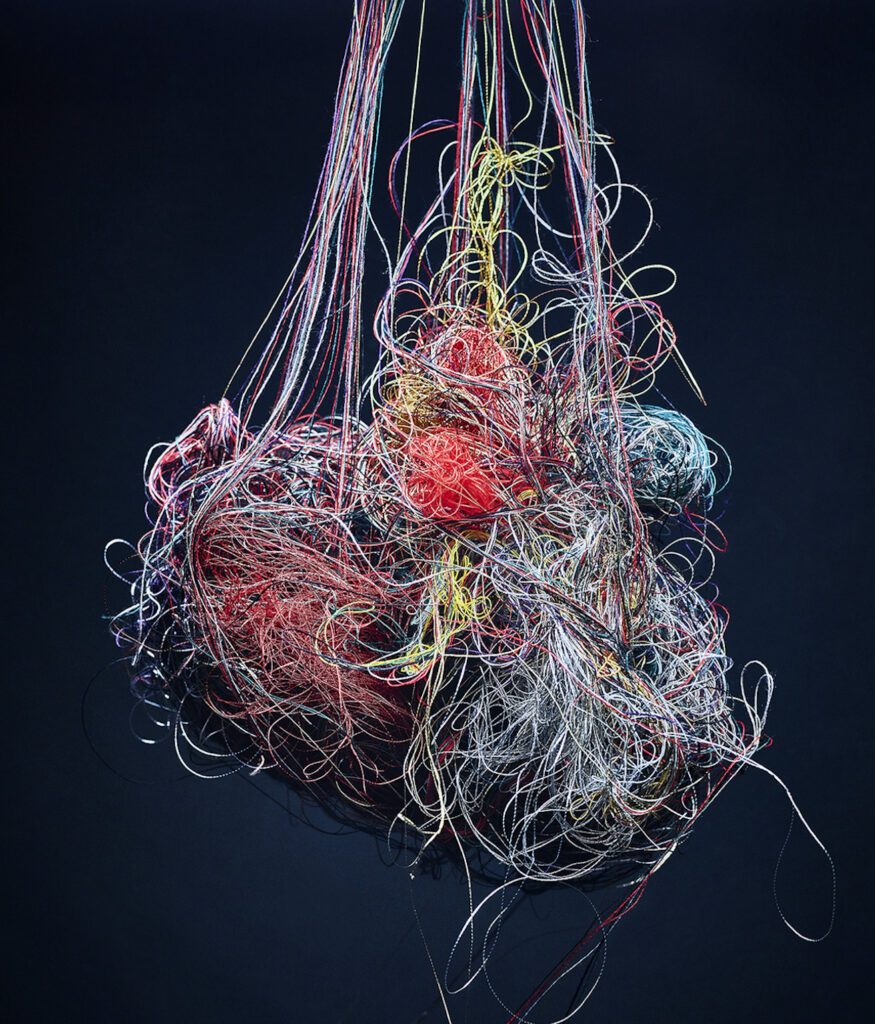 LEE & BAE
Individual desire is the driving force of the history of mankind. The three artists presented by LEE & BAE exhibit their desires in the work that they created. YouMee Lee's sculptures visualize human emotions and the comforting energy that a person's actions can bring. The Chandelier series of Sangsun Bae continues her exploration of abstract lines, but this time her work is a chaotic one. Each of the chandeliers in her photos is, upon inspection, a different set of knots – a tangled mess that is simultaneously beautiful and disturbing. The mountains in JinWook Yeom's work are covered by vegetations that seems to be constantly waving under strong gusts of wind. Rather than depicting the stillness and calmness of the landscape, his work shows an active scene that presents mountains as constant, shifting subjects.
Sangsun Bae, The Chandelier 5, 2018, archival pigment print, face-mounted, 111 x 90 cm.