GROUP EXHIBITION: BLUE THROAT – START THE CHURNING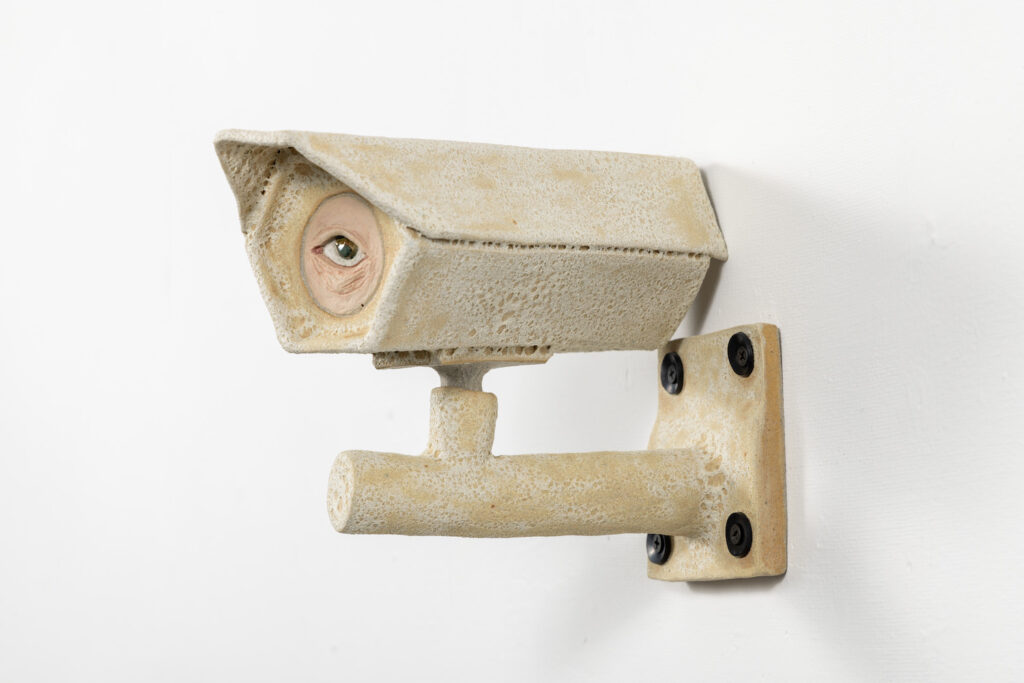 Epical Chamber, Cctv, 2022, hand-built glazed ceramic, 19 x 17 x 26 cm. Courtesy of the artist.
Art Central 2023 presented a special exhibition curated by Chris Wan, the Fair's 2023 Curatorial Advisor, and Jeremy Ip, curator, and founder of the independent art space Wure Area.
Participating artists: Alberto Gerosa Volontè, Ringo Lo, Wu Jiaru, Amy Tong, Go Hung, Maggie Chu, Epical Chamber, Lo Lai Lai Natalie, Wong Shun Yu, Kevin Ling Chung Wan, Wai Pongyu, Law Yuk-mui, Michelle Tam, Au Yeung Ying Chai, HO Ting, and South Ho.
​
In the legend of the Samudra Manthana, or "churning of the ocean of milk", the devas (gods) and their archnemeses, the asuras (demigods), stir the ocean, attempting to produce amrita, the elixir of immortality. This gift of the sea is eventually revealed, but not before the halahala – a poison so toxic that it threatens to destroy all living beings. Coming to the rescue, the great god Shiva takes the poison in his throat, turning it blue forever.
This ancient story metaphorically echoes the present day, a time in which modernity and globalisation intertwine with constantly accelerating development. 
Societies engaged in these extraordinary transformations perpetually face tests of their beliefs, desires and bodies – absorbing the tensions churned up in the process. 
Blue Throat: Start the Churning brings together sixteen artists from Hong Kong to examine and reinterpret the relationship between the individual and the collective, self and the contemporary world through the lens of art – here in the modern metropolis of Hong Kong.  
Let's start the churning, let the unseen be revealed. May the voiceless blue throat lead the song once more.
Tuesday 21 March, 6 – 7pm.
Curators Chris Wan and Jeremy Ip discussed the Fair's special exhibition. With artist participation.
Speakers: Chris Wan, Art Central 2023 Curatorial Advisor; Jeremy Ip, Curator and Founder, Wure Area, Hong Kong; Artist Ringo Lo, Maggie Chu, Wong Shun Yu and Ho Ting.
This talk was held in the Art Central Theatre. Watch the recording on Facebook.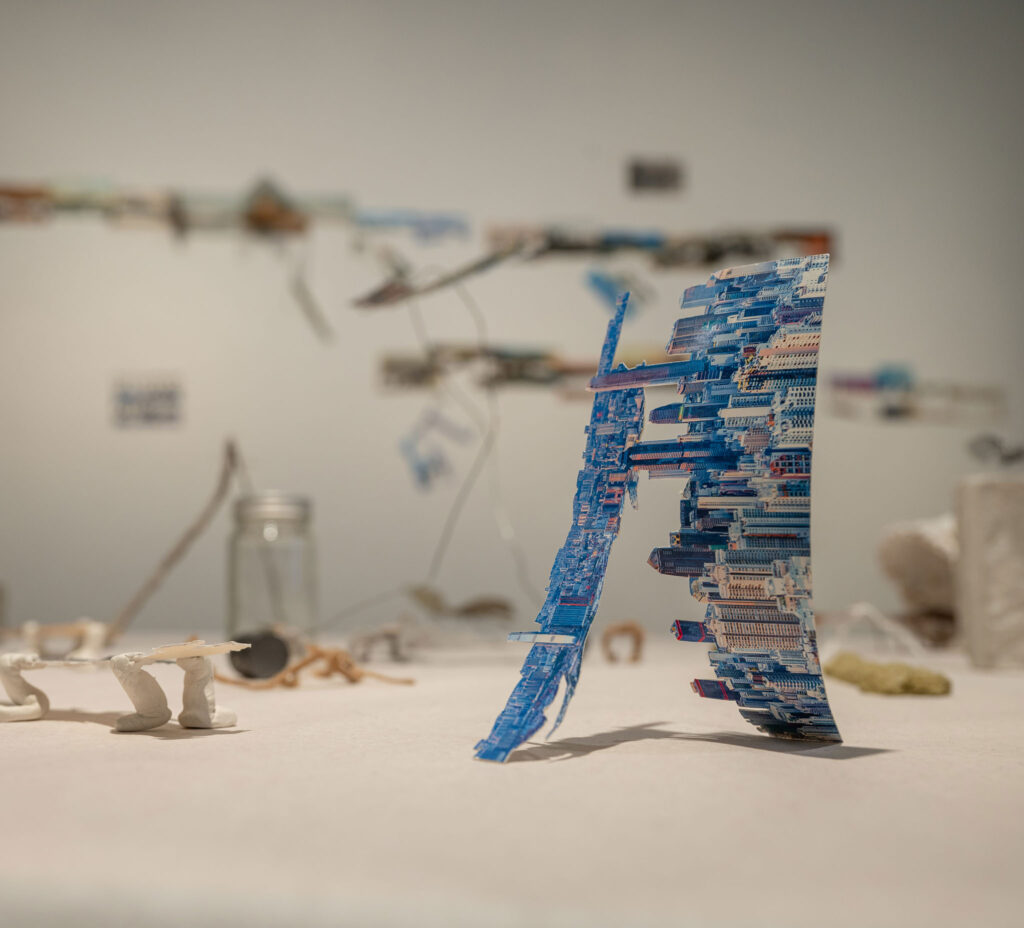 Maggie Chu, Barren Rocks reminiscences "1, 2021 – 2022, ,ostcard collage, cardboards, cement, clay, steel wire and found objects, dimensions variable. Courtesy of the artist.
About the Curators
Artist and curator Jeremy Ip graduated from Hong Kong Baptist University (BA, Visual Arts) and Wimbledon College of Arts (MA, Painting). He is currently based in Hong Kong and developing an independent art space, WURE AREA, which is related to his study of artistic labour turning into abstraction and the treasure of imperfection.
​​Chris Wan Feng is a Hong Kong-based writer and independent curator with a research focus on locality and art ecosystem. His recent exhibitions include A Collection in Two Acts (2022, Rossi & Rossi), The Dust of a Long Journey (2022, Whitestone), Residual Heat (2021, Axel Vervoordt), amongst others. In 2023, he initialised "Blue Throat", an ongoing curatorial programme on Chinese diaspora and displacement. Chris has contributed to many art journals and other media publications, e.g., Artforum and Initium Media. He is also the founder and editor of Daoju (www.daoju.art), a not-for-profit art writing project focusing on Hong Kong's contemporary art scene.