2022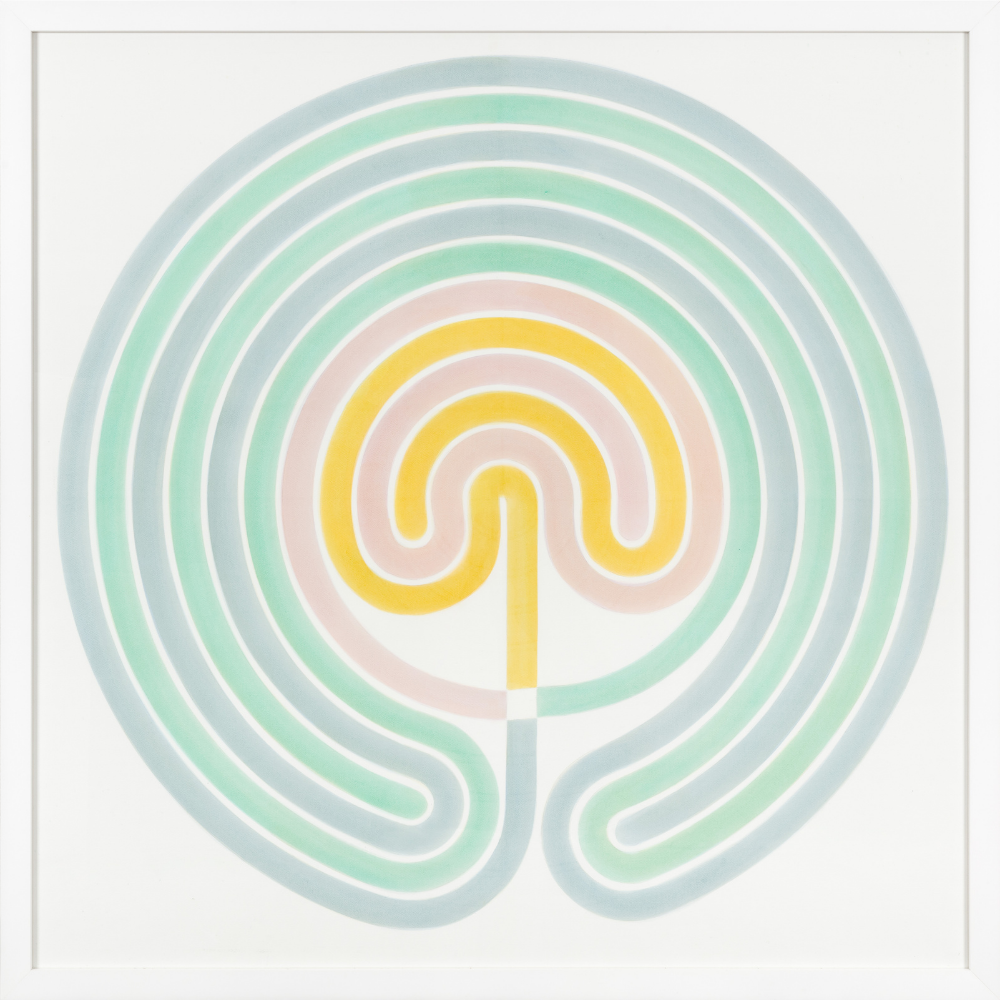 Gizella Rákóczy
1947–2015, Budapest
presented by Double Q Gallery, Hong Kong
Gizella Rákóczy studied painting at the Hungarian Academy of Fine Arts, and then worked in the mosaic workshop of artistic pioneer Miklós Erdély. He is good at ghosting, superimposing and mirroring images, forming clear multiple watercolor effects, and establishing his own unique aesthetic language. Double Q Gallery introduced Rákóczy's works to Asia for the first time, bringing everyone to know his precise watercolor techniques and tempera experiments. The stand is curated by Mónika Zsikla, who has curated the Hungarian Pavilion at the 59th Venice Biennale in 2022.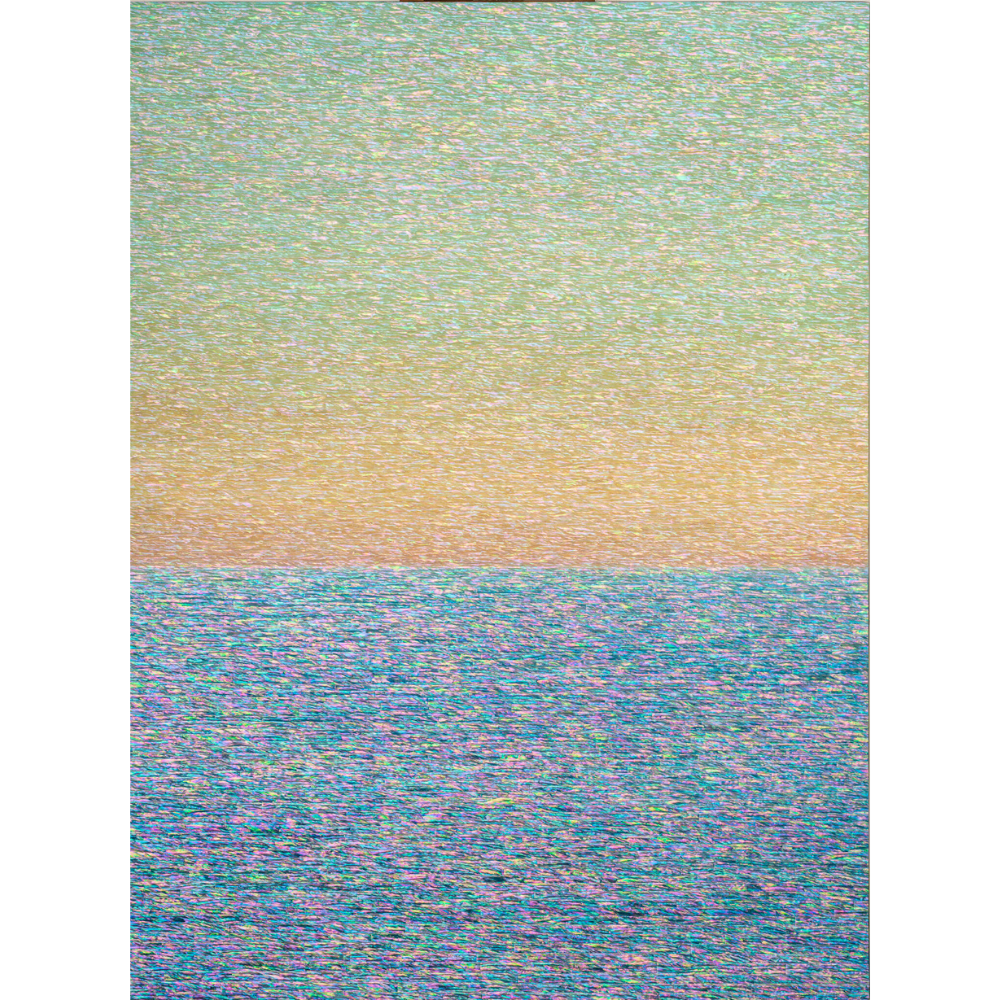 Kim De-ryong
Born 1961, Korea Presented
by Soluna Fine Art , Hong Kong
Artist Kim De-ryong is from South Korea. He completed his bachelor's and master's courses at the Painting Department of Seoul National University. Since Kim De-ryong's works are collected by key national art institutions, he is recognized by the local art circle and has a certain reputation. This year Art Central 2022 will exhibit his new works – "Ocean Rhapsody" and "Scholar's Accourtrement" two series. Mixing Korean culture and modern techniques, the work uses traditional media such as ancient wood and mother-of-pearl to outline the ocean, and sometimes it seems to be a landscape glimpsed from the gaps in the doors and bookshelves.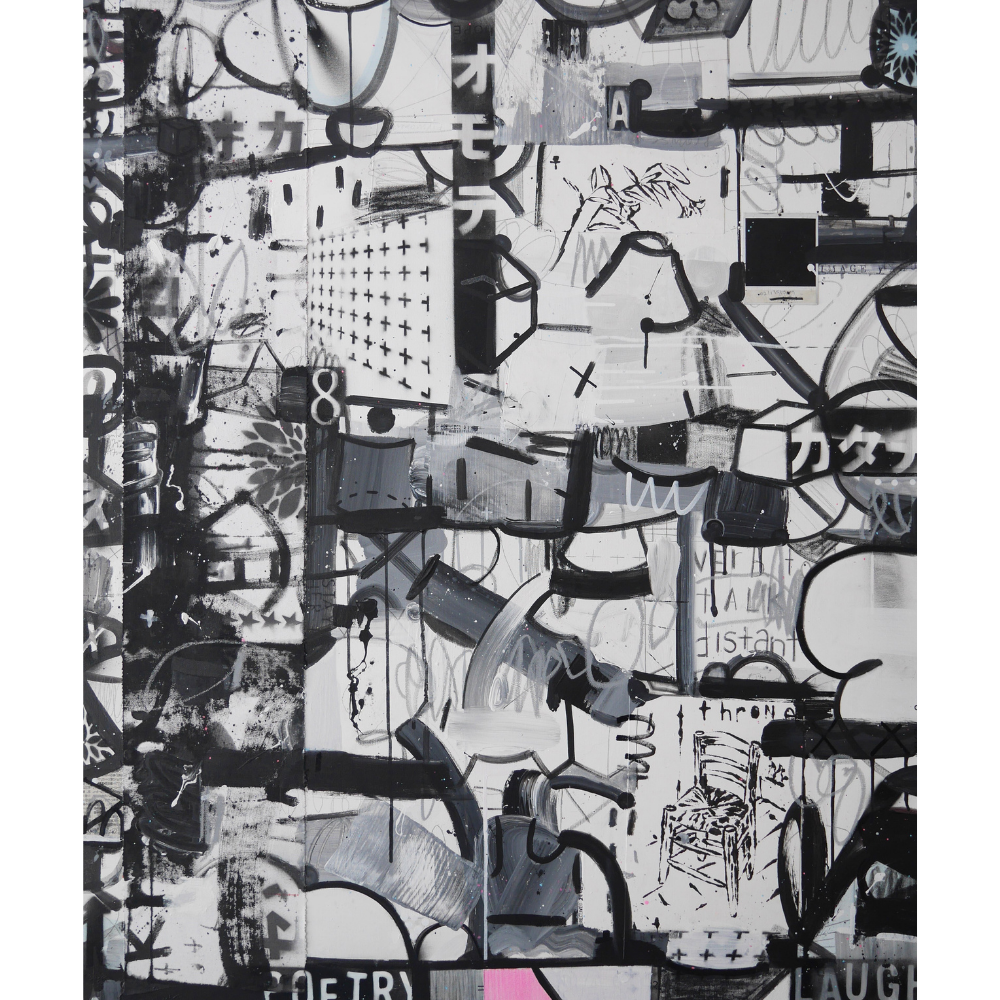 Andrew Weir
Born 1979 in Scotland, United Kingdom
Lives and works in Regensburg, Germany
Presented by Gallery Twostones, Seoul
Andrew Weir, from Scotland, studied at the local Gray School of Art and the Maastricht Academy of Fine Arts in the Netherlands, and then moved to Japan for about ten years, and then moved to Germany where he lives now. His cross-cultural experience forms the basis of his work, using the symbols of language and mythological symbolism to create richly layered paintings. Obsessed with symbols, their meanings, and the ephemeral nature of the communication systems we create, improve, and discard, he explores these relationships in his work.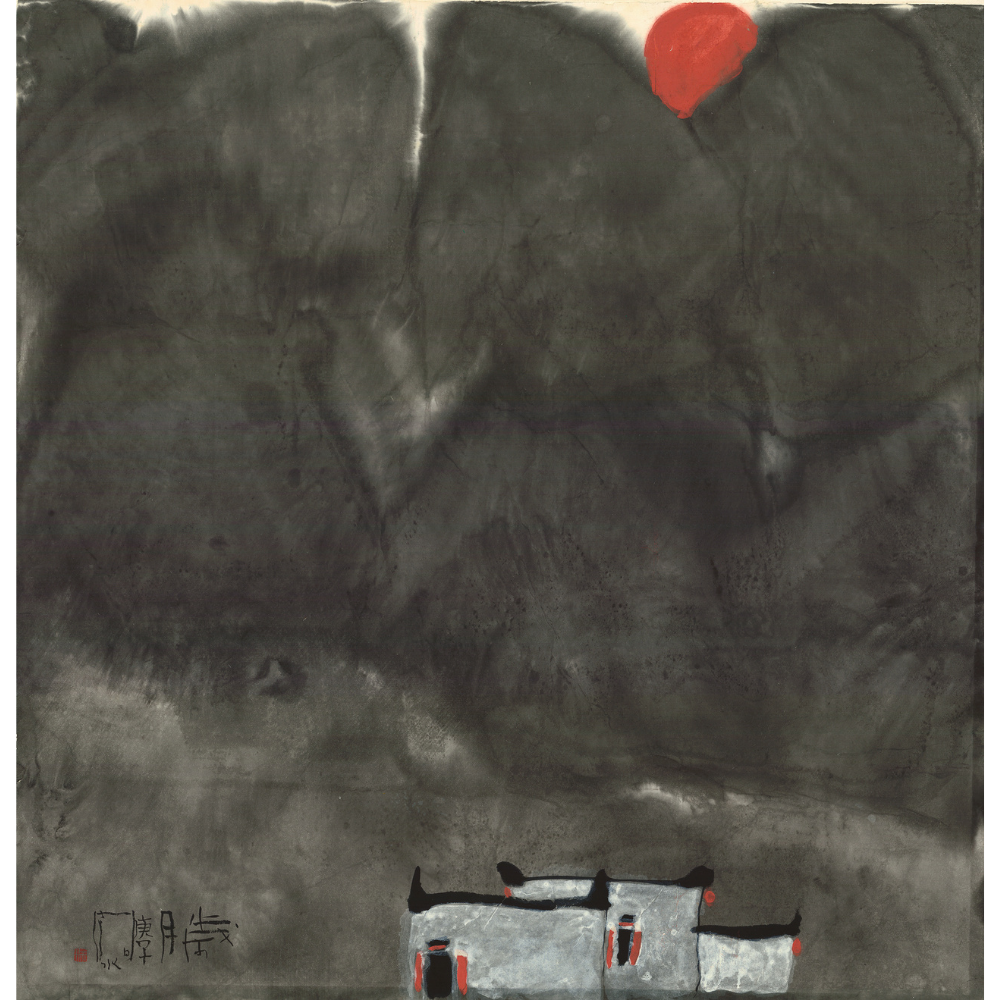 Water Poon
Born 1948, Guangdong, China
Lives and works in Guangzhou, Hong Kong and Toronto
Presented by Blink Gallery, Hong Kong
After graduating from the Hong Kong Polytechnic in the 1960s, Water Poon has been engaged in art design and photography in Guangzhou, Hong Kong and Toronto for a long time. He participated in Art Central 2022's "Unique" solo exhibition with his recent Chinese ink paintings of the "Tranquility" and "Zen" series, revealing the tranquility of the years.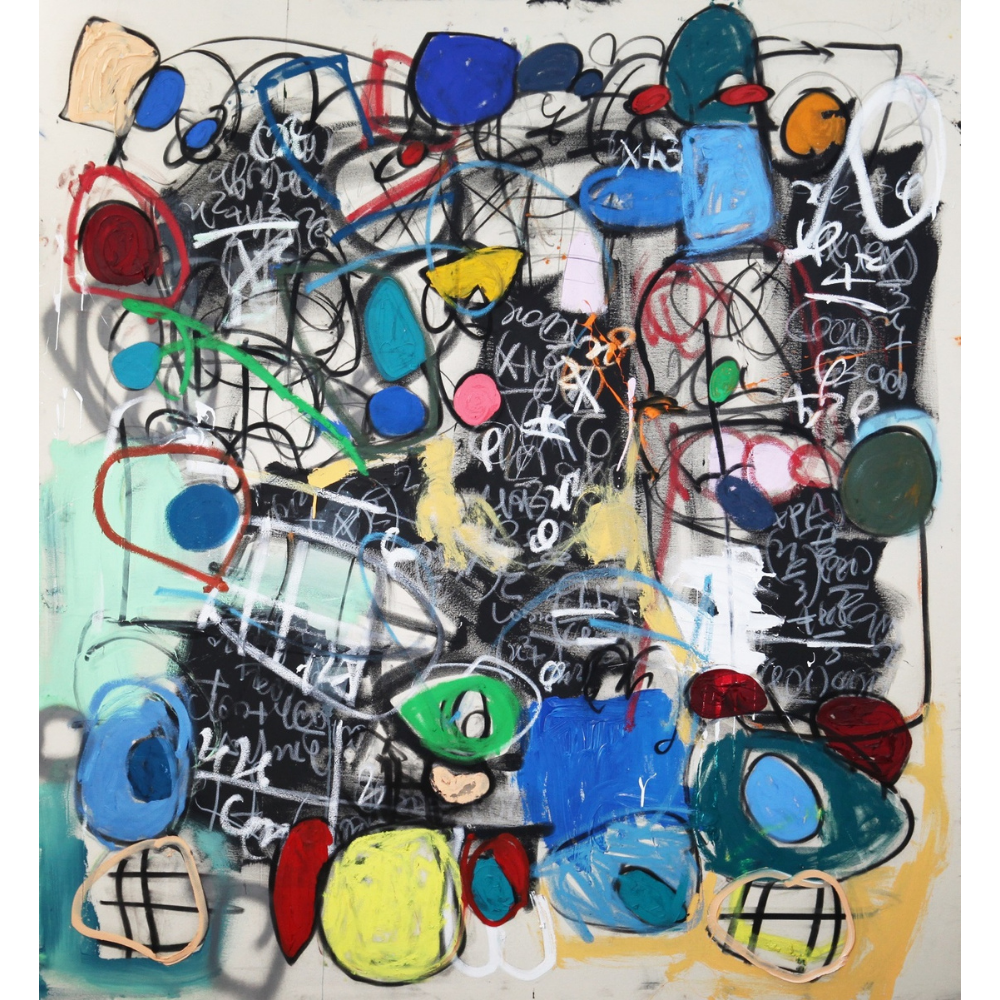 Taher Jaoui
Born 1978, Tunisia
Lives and works in Madrid, Spain
Presented by Jinsan Gallery, Seoul
Taher Jaoui's painting style is deeply influenced by African primitive art, graffiti, glitch art, Gobua movement and abstract expressionism. With overlapping forms, bright colors, vivid expressions, plus mathematical symbols and formulas, the composition is lively and rich s work. He creates on the canvas with flowing brushstrokes and his body leaning forward and backward from time to time, causing the vision and direction to change from time to time until all elements achieve a harmonious blending effect.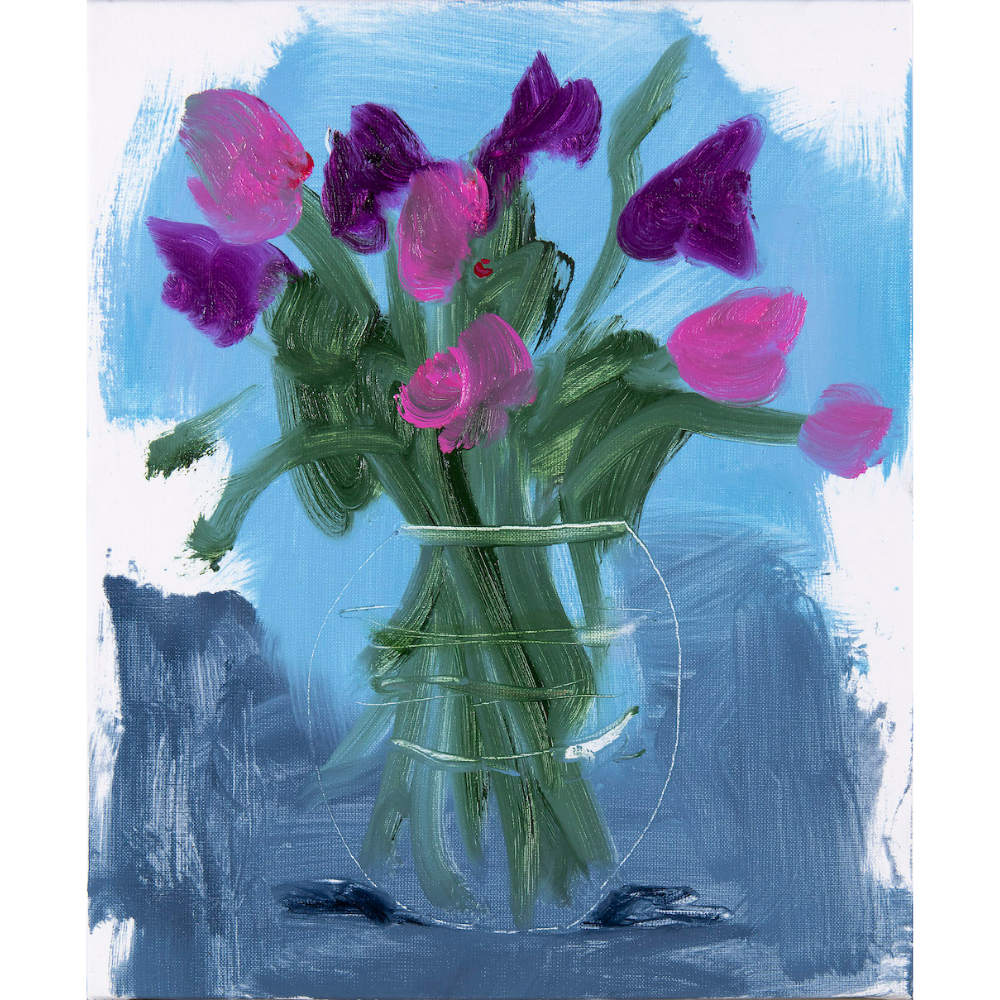 Gregory Forstner
Born 1975, Cameroon
Lives and works in Montpellier, France
Presented by Galerie Zink, Waldkirchen
Gregory Forstner graduated from the Vienna Academy of Applied Arts in 1994 and studied for several years at the Villa Arson National School of Fine Arts in Nice. He captures humanity with strong brushstrokes and bright colors in a distinctive style. Art Central 2022's "Unique" solo exhibition marks his debut in Asia, presenting oil and charcoal drawings from his latest series "Flowers For The Bold".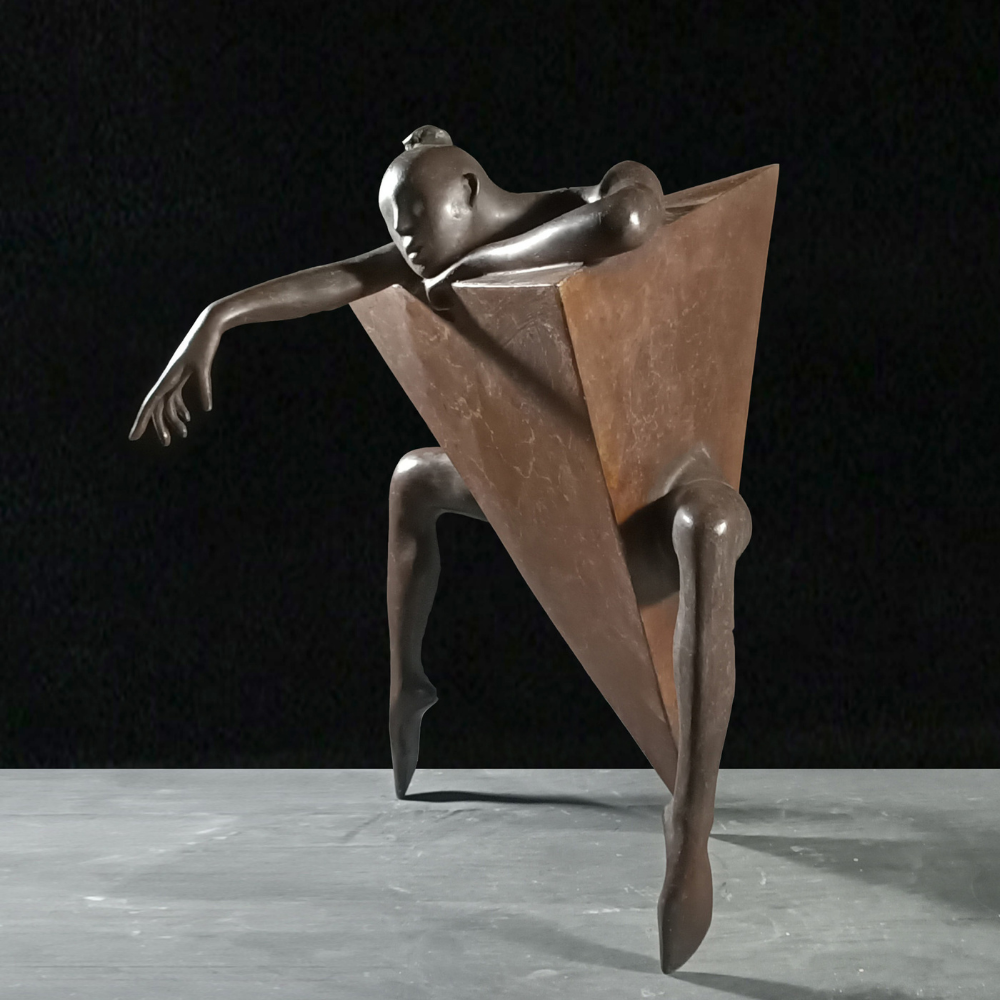 Liu Yang
Born 1972, Harbin, China
Lives and works in Beijing
Presented by Artspace K, Hong Kong
Liu Yang is accustomed to exploring the relationship between different materials, such as metal and stone, in order to enhance the mutual influence between color and form. The bronze sculptures in his "Unique" solo exhibition at Art Central 2022 are from his "Biology and Geometry" series, which focuses on depicting human interaction and emotional connection.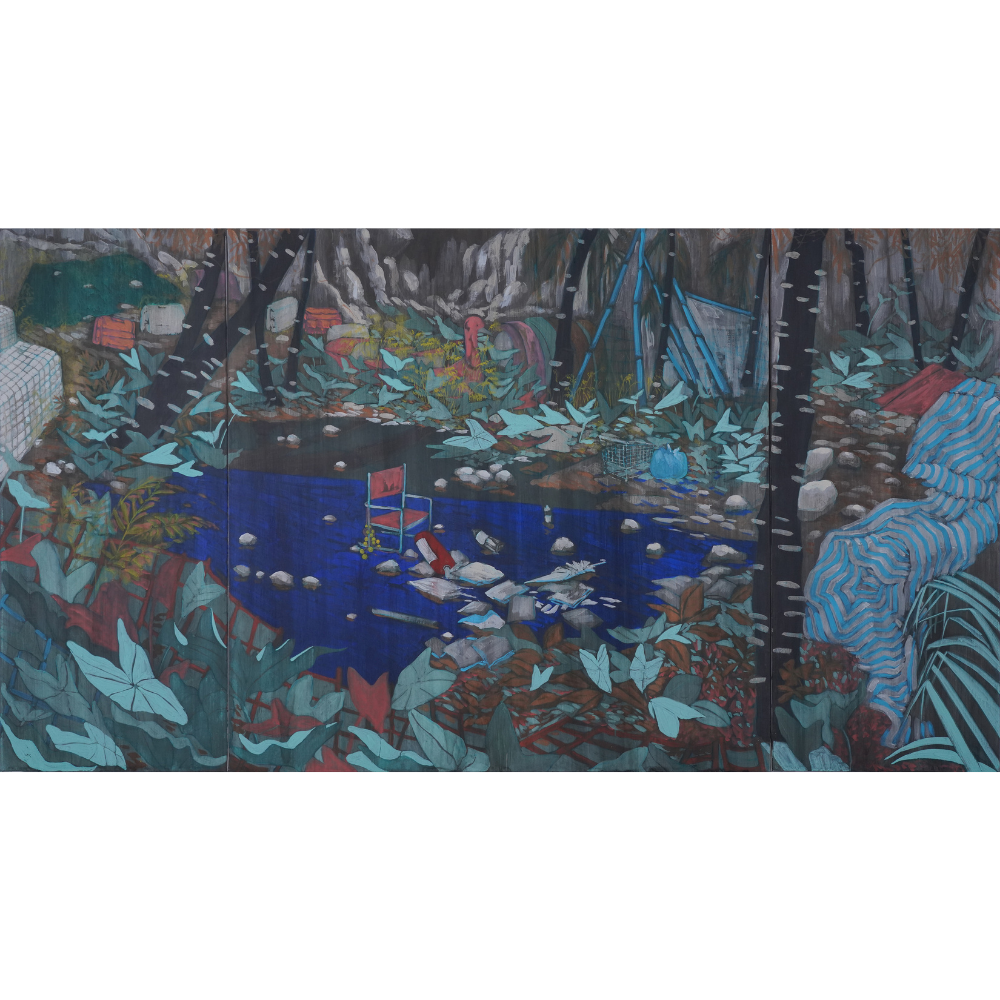 Wong Sze Wai
Born in 1990, Hong Kong
Lives and works in Hong Kong
Presented by Contemporary by Angela Li, Hong Kong
Wong Sze Wai received her Bachelor of Arts and Master of Arts degrees from the Department of Fine Arts, The Chinese University of Hong Kong in 2013 and 2020, respectively. She is obsessed with the ruins in the city, and through her works, she constructs a unique dream world in her imagination, which can even transcend time and space. Inspired by the ancient Chinese murals of the Mogao Grottoes in Dunhuang and the medieval murals of Eastern Europe, her painting technique uses mineral pigments and delicate daub brushstrokes to outline a nostalgic mood and evoke nostalgia for the past.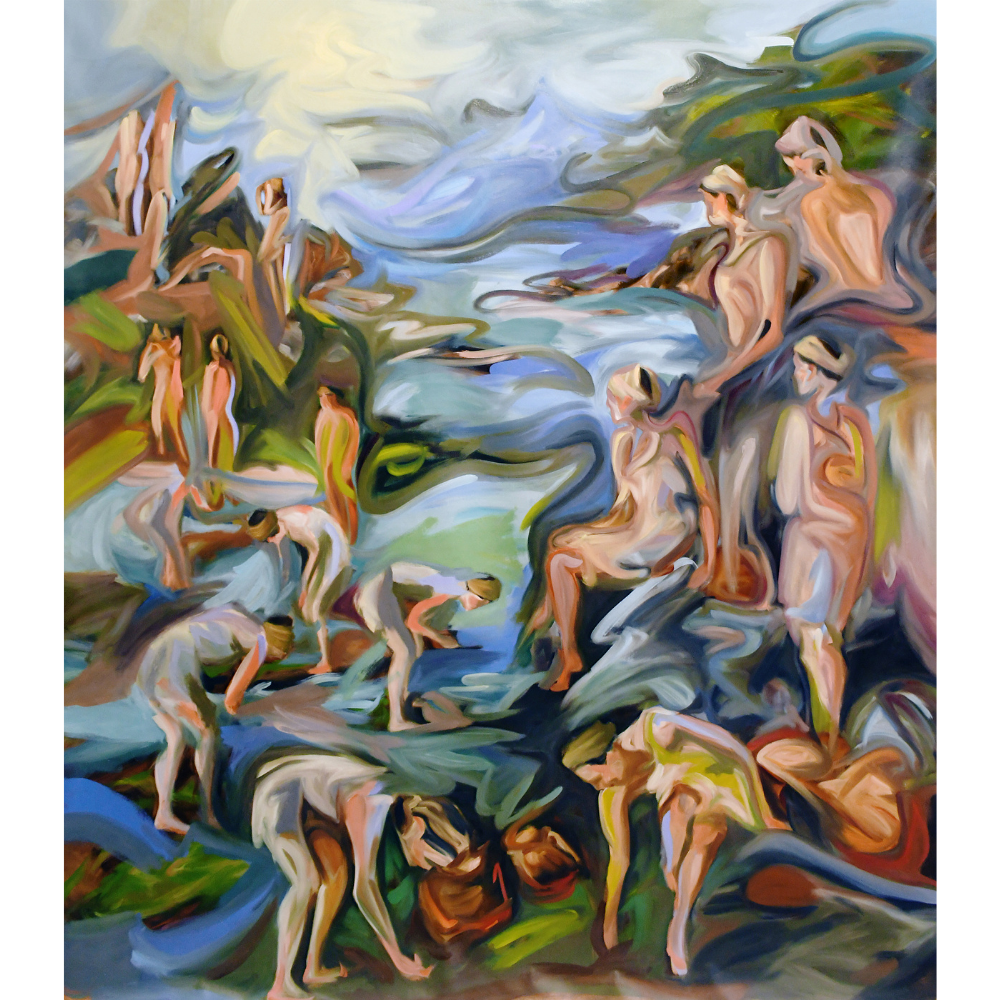 Dami Kim
Born 1989, Los Angeles
Lives and works in Hong Kong
Presented by Odds and Ends, Hong Kong
Los Angeles-born Korean-American emerging artist Dami Kim has been living in Hong Kong since 2015. He is proficient in painting oil and acrylic paintings on canvas, paper and wood. Drawing inspiration from Old Master paintings, contemporary art, and photographic images, she explores themes of memory and dreams with an abstract and expressive twist.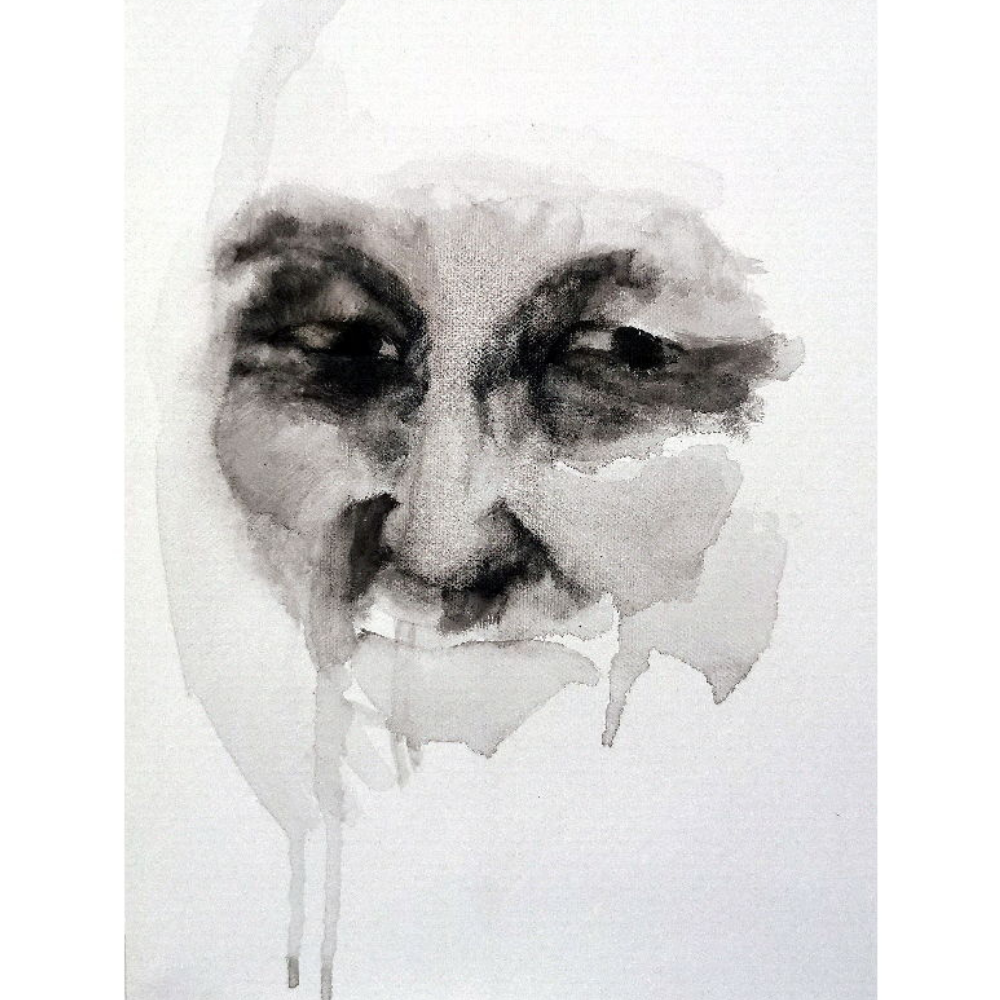 Edna Cha
Born 1963, Hong Kong
Lives and works in Hong Kong
Presented by Museum of Site (MOST), Hong Kong
Hong Kong artist Edna Cha is self-taught and his works focus on combining the essence of Chinese and Western cultures with contemporary art concepts. Inspired by the writings of Jin Yong, the master of Chinese martial arts novels, her portrait paintings show the different personalities and characteristics of martial arts characters.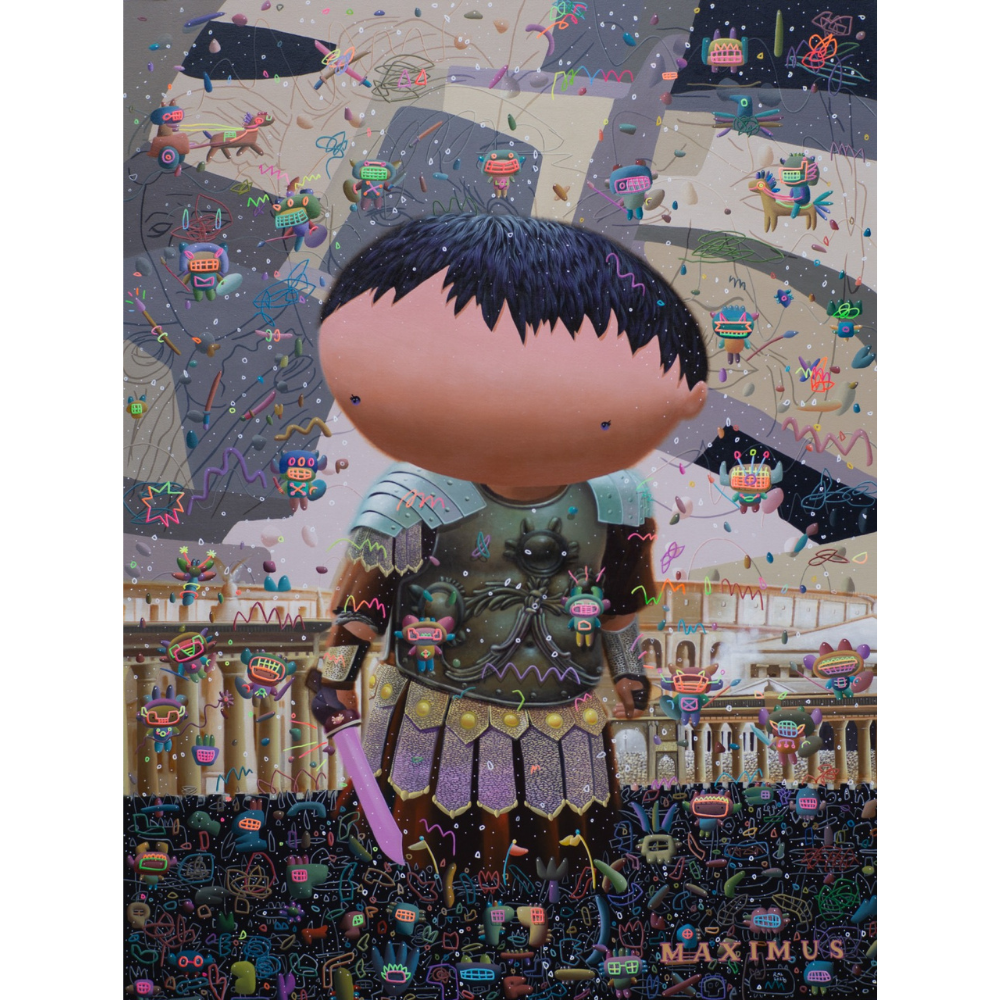 Ronald Apriyan
Born 1979 in Prabumulli, Indonesia Lives and works
in
Indonesia Presented by White Space Art Asia, Singapore
Ronald Apriyan's observations and experiences from his native Indonesia form the basis of his creations. He uses contemporary pop culture icons as themes to express various social events and the inner world of urbanites in rapidly developing countries. He is good at using marginal spaces to drive the audience, and observing the personal history and cultural paradigms of these spaces has established a newly established hybrid worldview.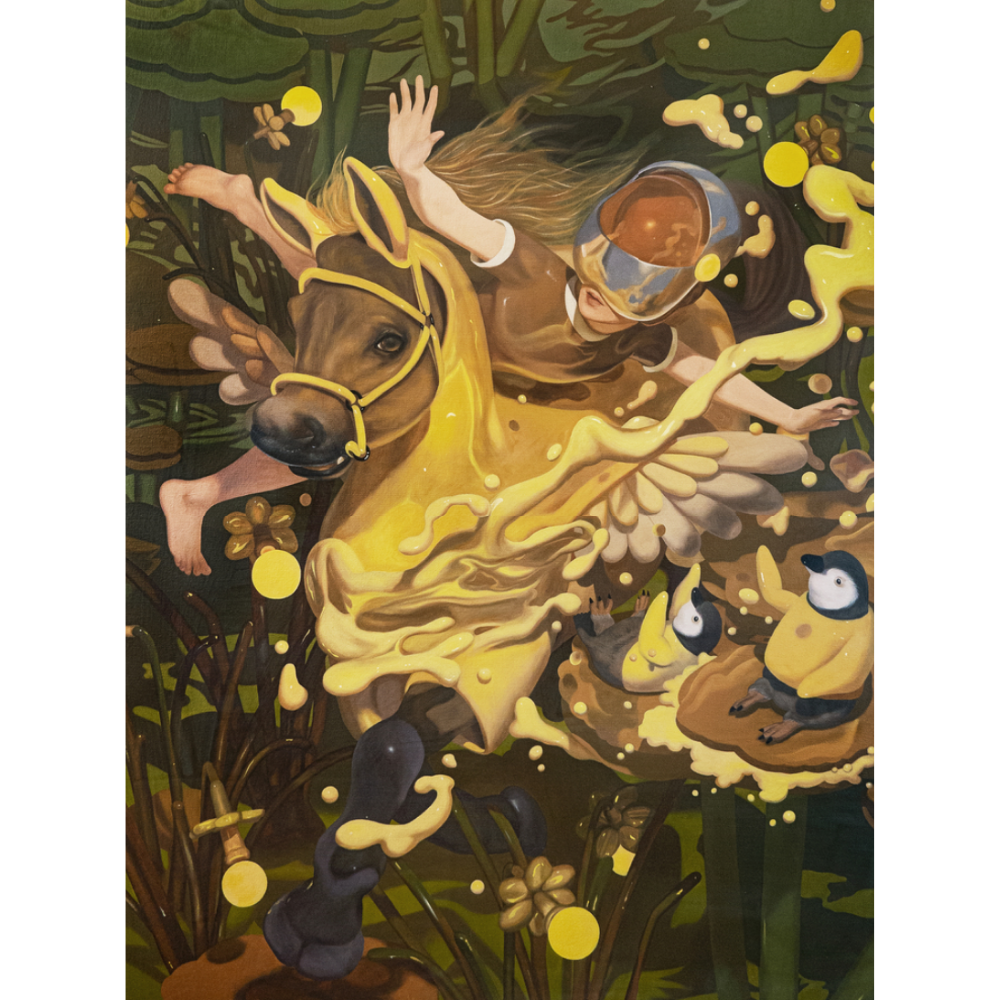 Yang Du
Born in 1993, Beijing, China
Lives and works in New York, USA
Presented by Gallery Ascend, Hong Kong
Yang Du's paintings explore the evolution of the relationship between humans and nature in a world centered on science and philosophy. Influenced by Eastern and Western cultures, she creates weird but real worlds that reflect the contradiction between optimism and absurd society in today's world. Each frame of painting is the author's questioning of the viewer, aiming to challenge everyone's perception of the past and expectations of the future.