2021
Collectors' Circle
Speakers: Jacobo Garcia Gil and Mak2
Wednesday 19 May, 5:00 – 6:00 pm
[English]
A focused conversation with established and new collectors challenging our expectations on collecting to exhibiting. We meet with Jacobo Garcia Gil who hosts his collection in virtual reality, Yuri van der Leest a second generation collector to Queenie Rosita Law now running her own gallery space in Budapest and David Peereboom an artist and private collector. Listen in on their debate, as they share the differences, impacts and reasoning's behind each realized decision and their pathways to success in the competitive world of collecting.
Innovating Expression
Speakers: Curators Hilda Chan, Vennes Cheng, Yip Kai Chun and Orlean Lai
Friday 21 May, 3:00 – 4:00 pm
[English]
A discussion between Hong Kong based curators Hilda Chan, Vennes Cheng, Yip Kai Chun and Orlean Lai on how to navigate the changing landscapes of curatorial expression. Fostering our own conversations, they identify the new roles of curators in the 21st Century going beyond physical walls to a virtual world and seeking innovative ways to collaborate and empower audiences. It's time to spark meaningful connections, revelations and unearth ourselves.
Encountering Strangers
Speakers: Artists Lee Wing Ki Kalen, Yim Sui Fong and Lai Lon Hin
Thursday 20 May, 6:30 – 7:30 pm
[Cantonese]
An exploratory discussion on detachment and intimacy in our relationships with strangers by contemporary artists Lee Wing Ki Kalen, Yim Sui Fong and Lai Lon Hin. As their individual practices differ from archival photography, remapping objects and space, conceptual works to shifting realities virtual, imagined and real— find out how they make use of the creative process to destabilize expectations and provoke thoughts on the issues and the philosophies of relationships.
Spatial Traces
Speakers: Artists Ocean Leung, Lam Siu Wing and Law Yuk-Mui
Sunday 23 May, 2:00 – 3:00 pm
[Cantonese]
We uncover our erased spatial traces in this live talk between the fine-artists Ocean Leung, Lam Siu Wing and Law Yuk-Mui. Together they touch on our relations to history, urban planning, and cityscapes— in their works which observe and intervene in the world of street drifting in Hong Kong — with hidden objects that echo stories of human nature.
Independent Art Spaces
Speakers: Aaina Bharagava, Kay Beadman, Yang Jiang, Joseph Leung and Eunice Tsang
Saturday 22 May, 12:00 – 1:00 pm
[English]
Art-journalist and reporter Aaina Bhargava takes us through Hong Kong's changing independent art spaces in a panel discussion with industry-makers, Kay Beadman, Yang Jiang, Joseph Leung, and Eunice Tsang. China's art hub isn't just for the glamorous and famous, local artists and creatives are taking things into their own hands and setting up a market for experimentation outside the confines of commercial galleries and art fairs — find out more on the neighbourhoods, spaces and creators making their mark on the industry and how.
In a multi-part interview series, we provoke critical dialogue between five contemporary, visual and fine-artists on their thoughts, experiences and practices. Watch recordings of their personal stories in artistry and originality while addressing the impact of social, political and economic influences in a global context.
Wang Gongyi Interviewed by Jiao Tianlong
Interview by Jiao Tianlong, Chief Curator of Palace Museum HK
Sunday 23 May, 12:00 – 1:00 pm
[Mandarin with English Subtitles]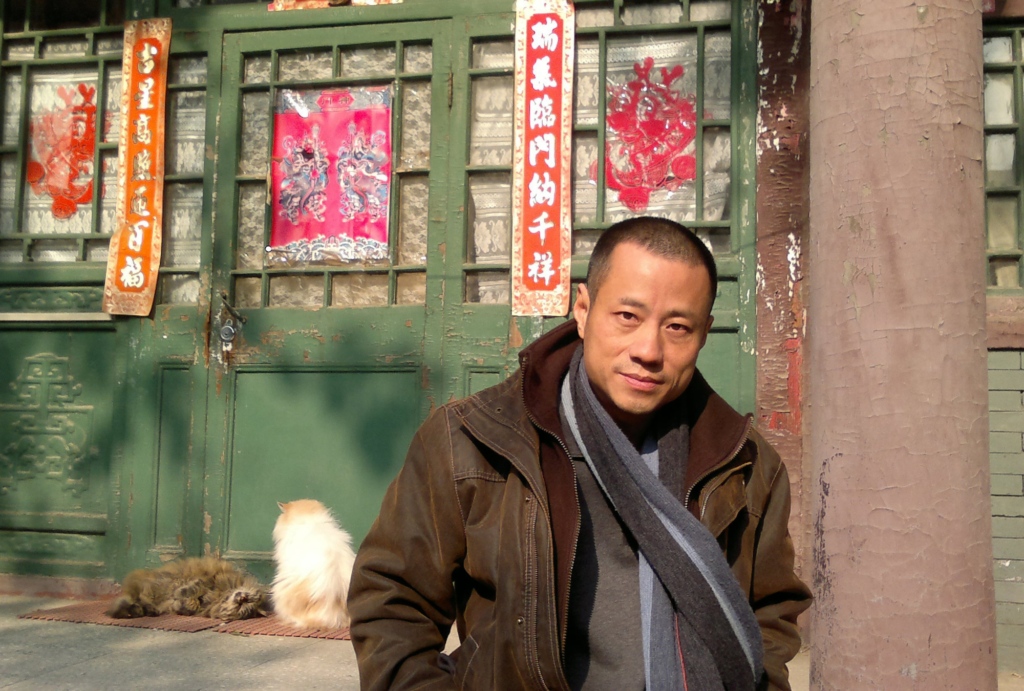 Xiaoze Xie Interviewed by Michael Yong-Haron
Interview by Michael Yong-Haron, Private Collector, Hong Kong
Saturday 22 May, 4:00 – 5:00 pm
[English]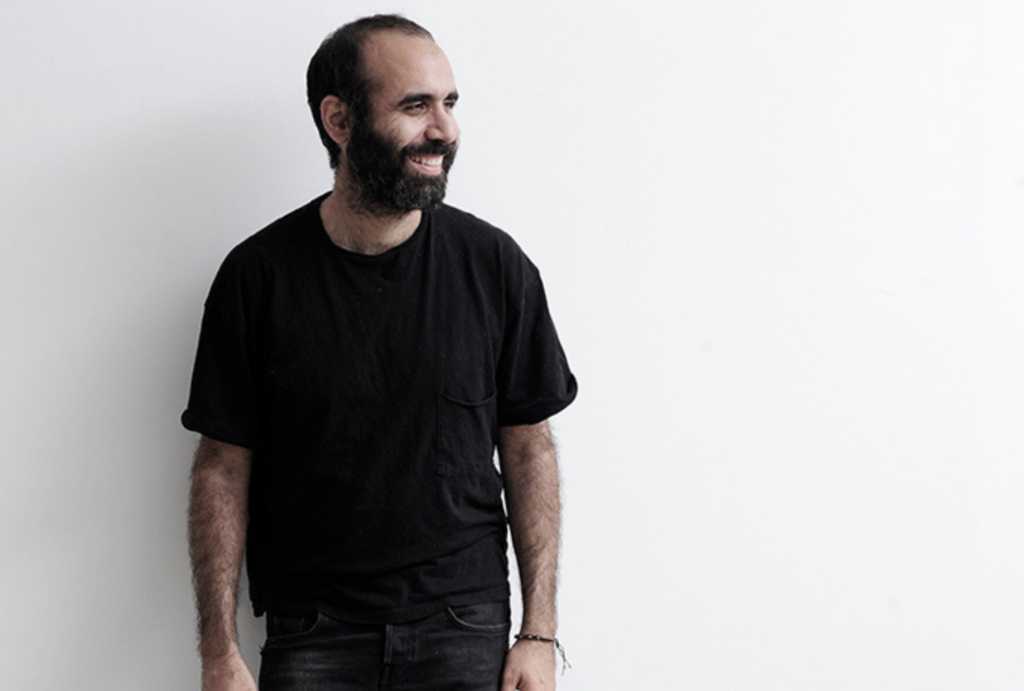 Rapid fire questions from our online audience.
Friday 21 May, 6:30 – 7:30 pm
[English]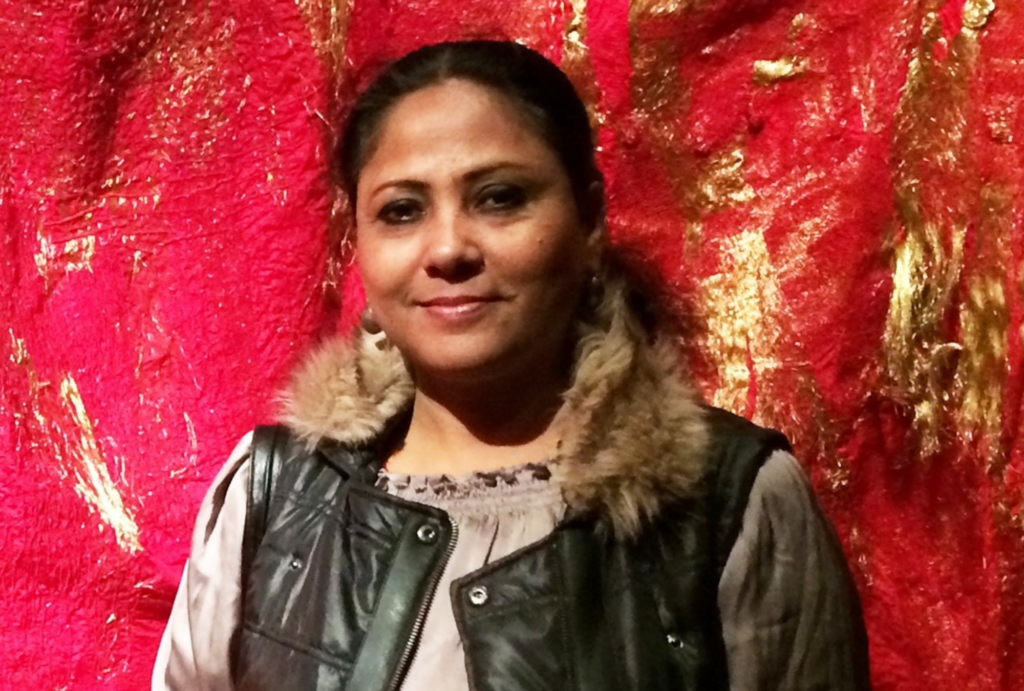 Tayeba Begum Lipi Interviewed by Saniza Othman
Interview by Saniza Othman, Curator and Private Collector, Hong Kong
Wednesday 19 May, 6:30 – 7:30 pm
[English]
Interview by Georgina Maddox
Saturday 22 May, 5:30 – 6:30 pm
[English]
In this virtual collaboration, five ground-breaking multi-media artists, Cao Shu, Winnie Yan, Cheng Hung Dony, Choi Sai Ho, and Joseph Chen share with us their digital worlds through works that document their changing perspectives on life, the internet, and fictional journeys of discovery. This showcase will reconstruct their expansive creative bodies and careers and examines how digital worlds can affect our perception of art.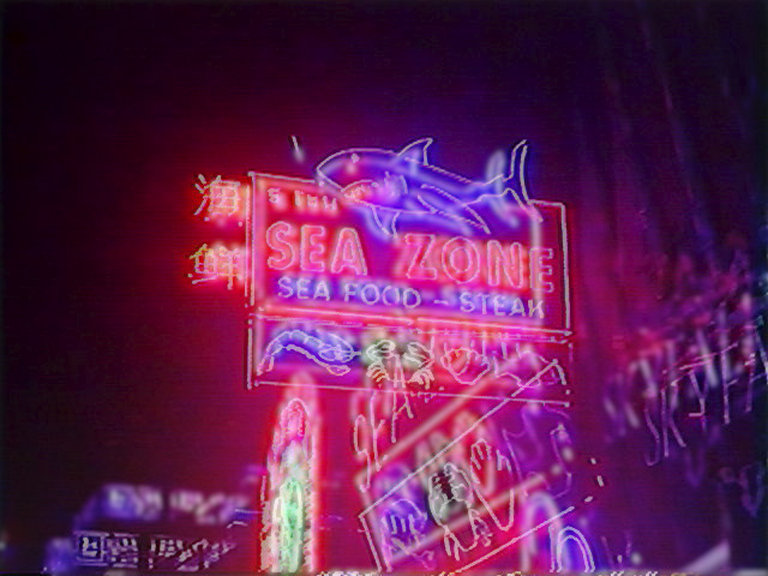 Joseph Chen
Sleeptripping Dualogy, 2018-2019
Sleeptripping Dualogy is a series of two docu-fictional travelogues, "Chungking Detour" and "Siam Rehab". These two pieces are born from artist Joseph Chen's tours and dreams during a trip to Thailand and to Chongqing, a Chinese municipality that is the largest urban area in the world. In the travelogues, the artist finds himself occupying different realities, through the spiritual and mental state of a tourist and a dreamer.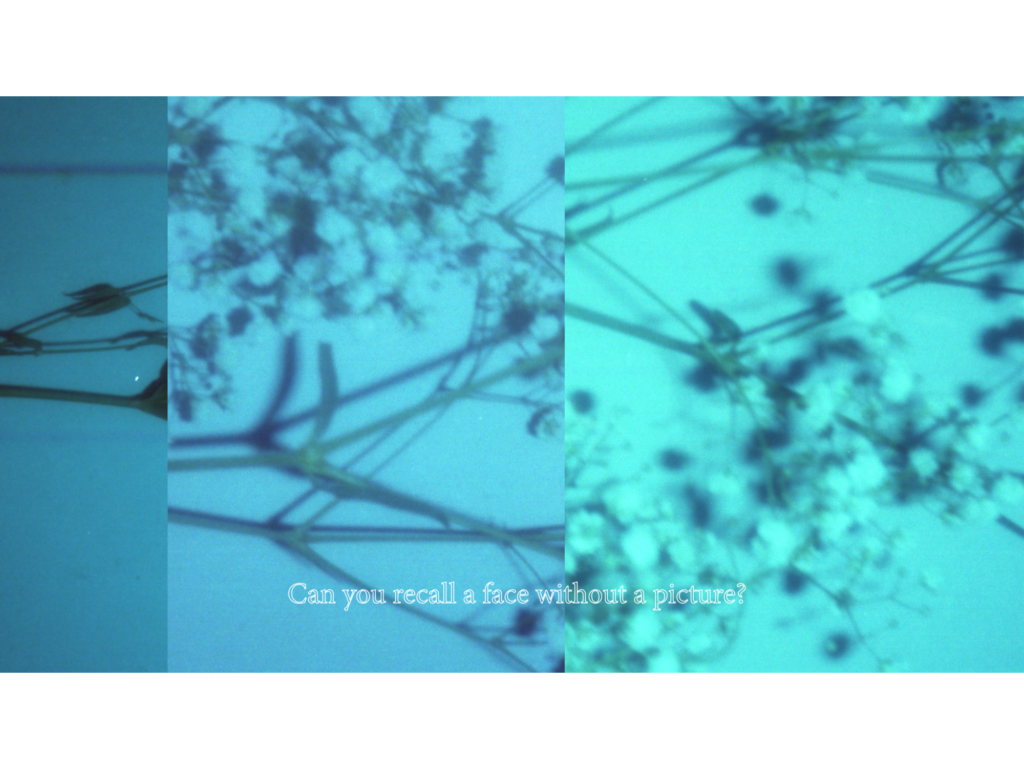 Winnie Yan
Localized Blindness, 2019
Constructed in the form of an eye test/observational diagnosis, Localized Blindness is a semi-autobiographical video that documents several internal monologues: What is left after the passing of an individual? It's between me – an individual who witnessed consecutive passings; another me – an observational being who observed the changes of my accompany and the surrounding; and the other voices, all that echo the distance between the subject and the outsider.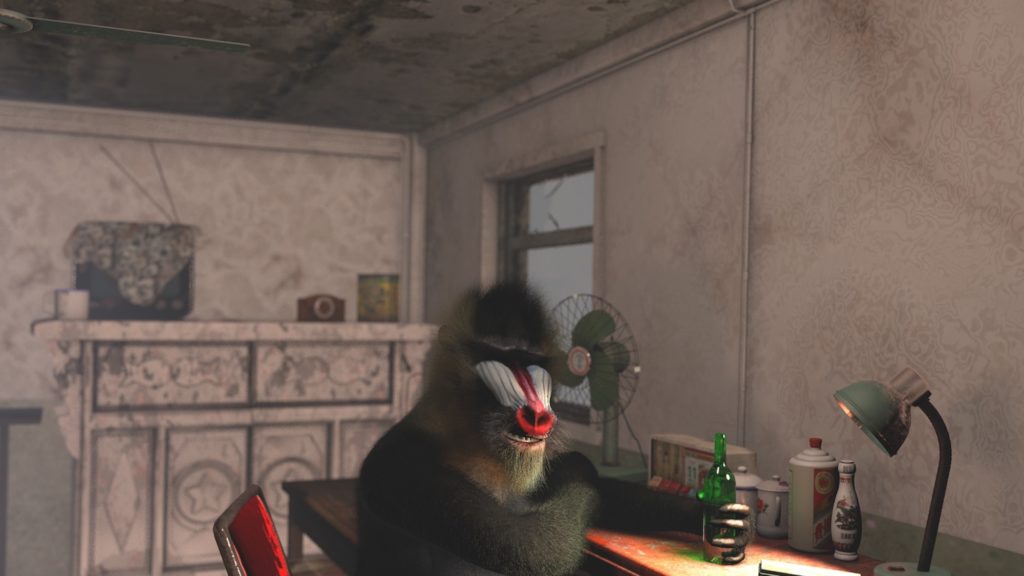 Cao Shu
Tristes North Temperate Zone, 2018
This series starts with a tile, the first picture I have ever remembered. Later, after many years of training in remembering dreams, I gradually remembered that the shape of the fast ceramic tile was the floor tile of the toilet when I was more than one year old before my family moved for the first time. Later, I found the mapping of the floor tile in the mapping Library of 3D software. It is also a product of a certain era on the industrial assembly line. Coincidentally, Alastair's novel zima blue is also about a ceramic tile produced on an industrial assembly line.  I started with the tile in my home. Through dream records and family descriptions, I slowly assembled all the things about that home with 3D software. That space is also the place where the fragments of dreams in different periods occur repeatedly, a high-dimensional room that folds the lives of different ages into.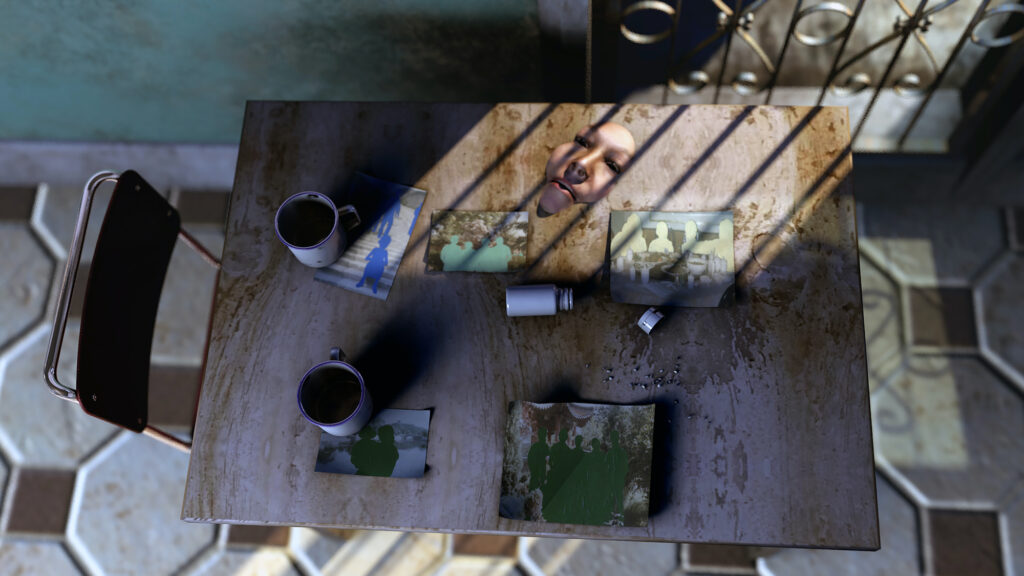 Cao Shu
The One Who Lived Yesterday, 2019
A voice runs through the film, the anonymous, dreamlike speaker is telling a story about yesterday. The voice of the speaker seems to come from a different place,  from a different "incarnation", while the speaker himself is hiding. Each of its incarnations is the shaper of "This yesterday," and yesterday is just made up the future.  "People who live Yesterday" is a digitally simulated image, continuing the author's exploration of digital existence, multi-angle of view, and spatial narration.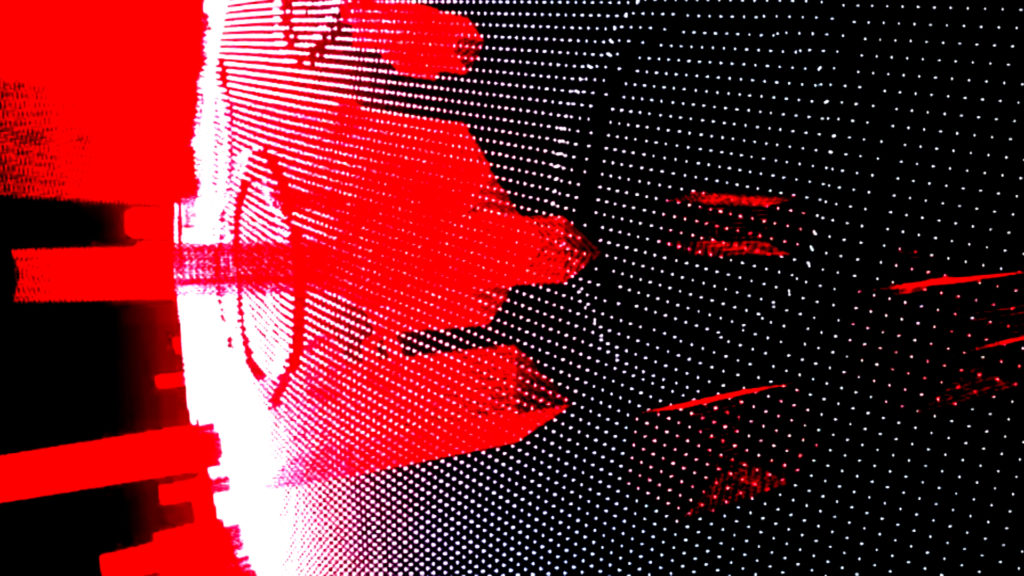 Choi Sai Ho
Black Moon, 2019
2019 is the 50th anniversary of human beings landing on the moon, these visuals re-imagine the moon in another perspective with the help of computer animation, and express the moon in a dynamic way. The visuals of Black Moon include computer graphic footage creating the moon with different effects, such as red building towers simulating urban areas on the moon surface and computer-made moon surface close-ups. The editing techniques used enlarging, diminishing and rotating the visuals, matching the shapes of different objects, and at the same time, the visuals synchronizing the rhythm of music for certain areas.
Visuals by CHOI Sai-Ho and LAM Chi-Fai Jason
Music composed by CHOI Sai-Ho and Jing WONG
Lyrics and vocals by Jing WONG
Music arranged and produced by CHOI Sai-Ho
Music performed by CHOI Sai-Ho featuring Jing WONG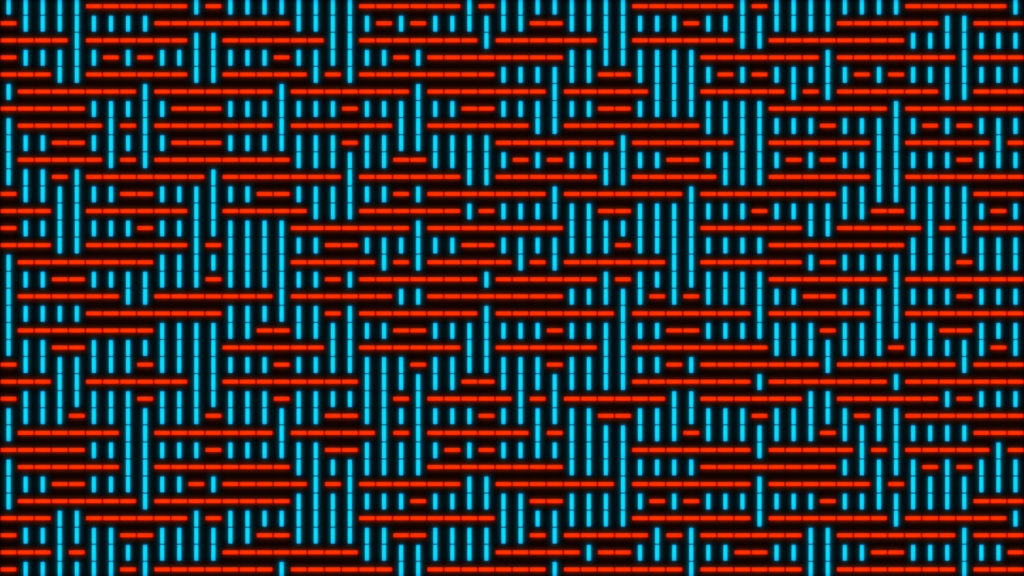 Choi Sai Ho
Signals, 2020
Choi Sai-Ho's music piece "Signals" was chosen by the music festival Sónar Calling and "Signals" was encoded into "0" & "1", and sent to a far-away potentially habitable exoplanet called GJ273b in May 2018. Choi Sai-Ho and Lam Chi-Fai Jason subsequently use the same codes of "0" & "1" to make the visuals with red and blue objects representing "0" & "1" respectively. The video consists of 15 animation clips and each clip shows the "0" & "1" pattern started from a random position. The editing techniques used enlarging, diminishing and rotating the visuals, matching the shapes, and the visuals synchronizing the rhythm of music for certain areas. Continuing to explore the diversity of the artworks resonates with the long history of human aspirations in exploring the universe.
Music by CHOI Sai-Ho
Visuals by CHOI Sai-Ho and LAM Chi-Fai Jason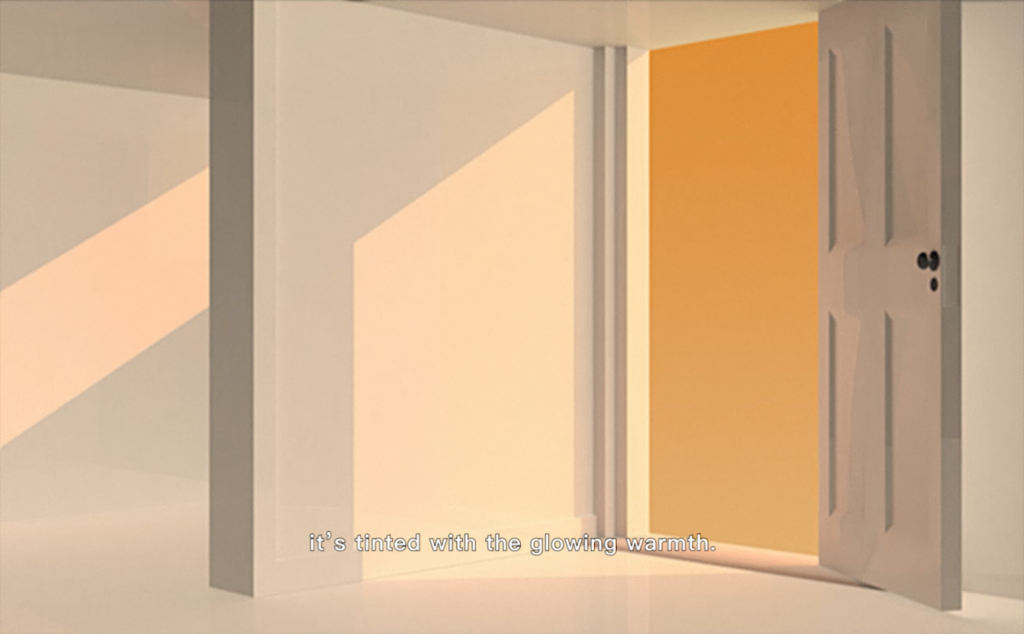 Cheng Hung Dony
Sunset as a Place, 2020
This perfectly calm place that I am searching, does it exist?
A sequence of virtual tours of galleries, museums to cultural institutions from around the world led by docents, curators and directors. We dive into the adventures and explorations of unfamiliar worlds and bring them into focus. Take a walk-through exhibitions, permanent collections and studios, from tales of the works and sharing the voices of the artists, to techniques and history.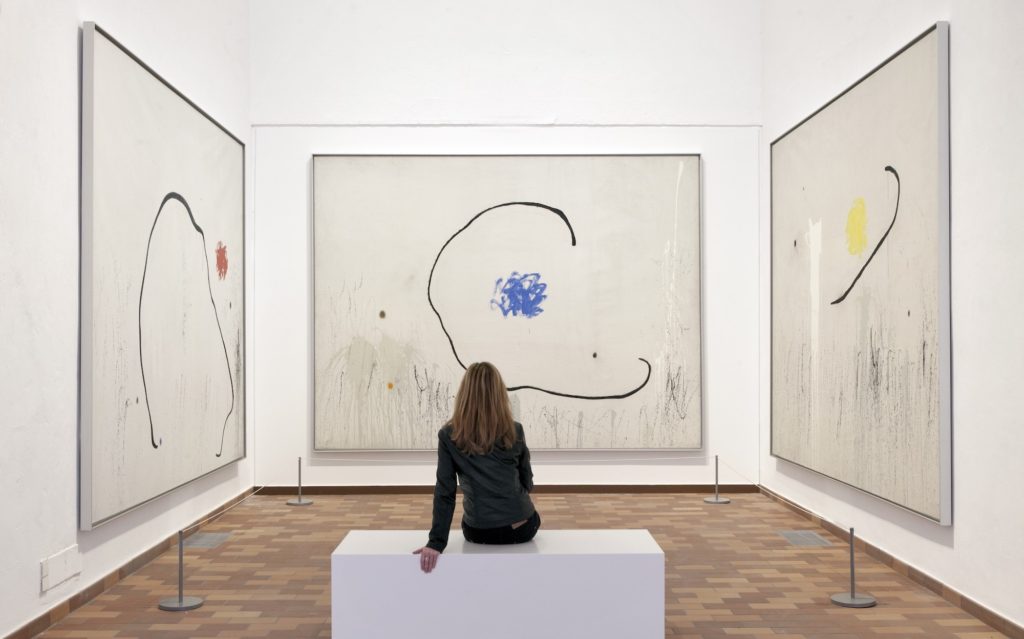 Joan Miró Collection, with Museum Director Marko Daniel
Sunday 23 May, 4:00 – 5:00 pm
Join the director of Fundació Joan Miró, Marko Daniel who takes us on a virtual itinerary through the Joan Miró Collection including some of our most treasured works by the artist. The collection of paintings, drawings, sculptures and works on paper displayed at the Fundació is one of the most comprehensive selections of Miró's oeuvre, offering a thorough overview of all the stages of his life and career. Marko discusses the Miró's personal language, the dialogue between the works and the space that houses them and much more.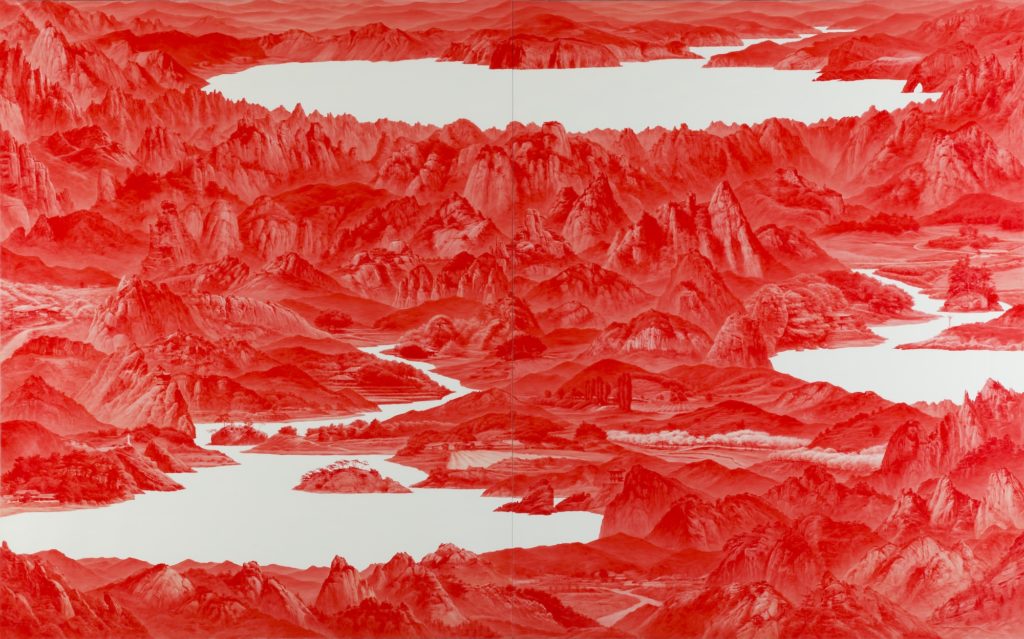 Border Crossings North and South Korean Art from the Sigg Collection, at Kunstmuseum Bern, with Kathleen Bühler
Thursday 20 May, 3:00 – 4:00 pm
Chief Curator Dr. Kathleen Bühler leads us through this exhibition which allows the public to take a close look at the Korean Peninsula, divided since 1953. A 250-kilometre border of barbed-wire fences and tank barriers divides Korea into two states that could not be more different. The art made concurrently in both states is also divergent. In the North a socialist-realist tradition of painting is cultivated, while in the South a vital contemporary art scene makes use of a diverse range of pictorial and media languages in order to serve their concerns. These contrasting views of the world enter into a dialogue in the exhibition, and invite the visitor to approach both the history and the present of Korea.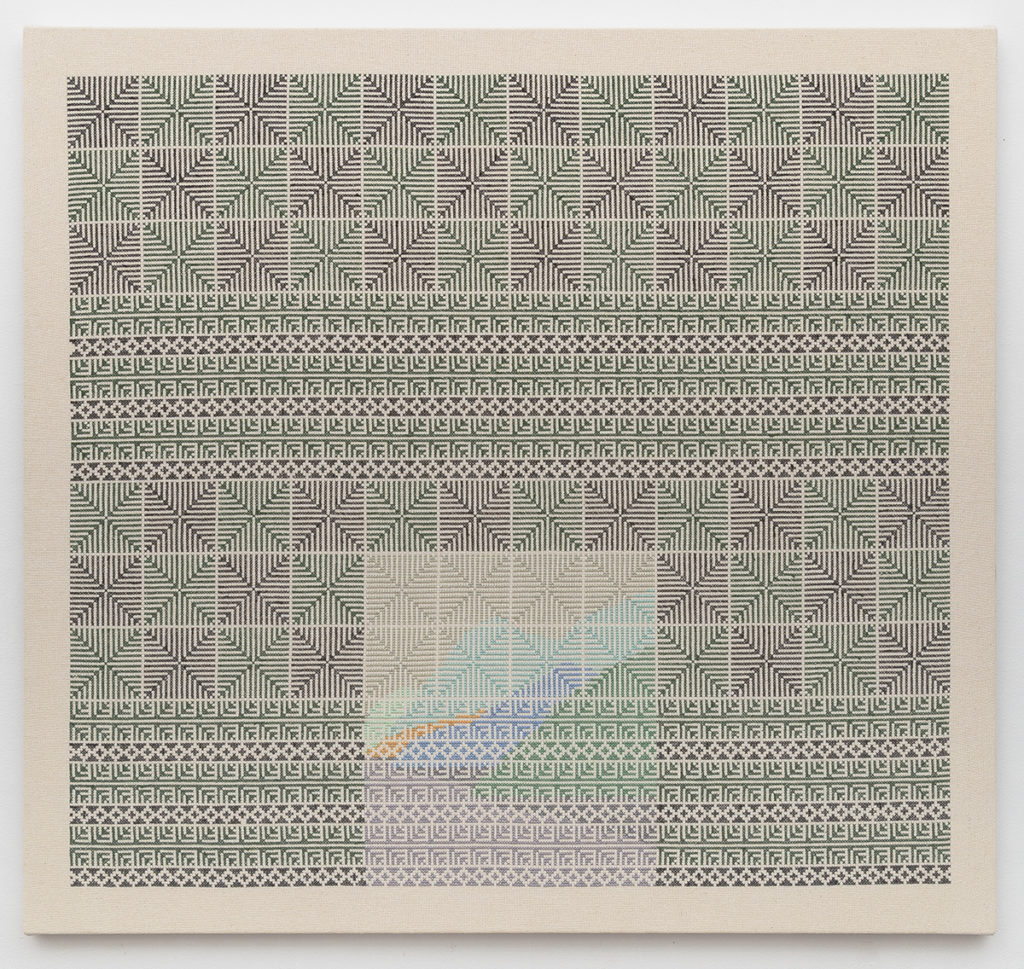 Asia Society Triennial, New York, with curator Michelle Yun
Wednesday 19 May, 3:00 – 4:00 pm
Join us for this virtual tour of Part 2 of the Asia Society Triennial, which was on view at Asia Society Museum and select locations around New York City during Art Central 2021. The inaugural edition of the Asia Society Triennial, titled "We Do Not Dream Alone," features more than forty artists working across disciplines from more than twenty countries and is composed of an exhibition, as well as online artist talks, forums, and performances