2022
Collector and Artist Relationships
Speakers: MAK2 and Jacobo Garcia Gil
Wednesday 25 May 2022, 5:00 pm – 6:00 pm
A one-on-one conversation on collector and artist relationships in a digital era with Jacobo Garcia Gil and artist Mak2. As social media influence takes hold of the art market, the gap between artist and collector is shrinking, and with it the potential for global connection grows. Artist Mak2 tackles subcultures of the internet, socio-political discourse and philosophy through humor, installation, painting and video work; while collector and founder of Divide By Zero, Jacobo focuses on socio-cultural works with a curatorial drive aimed at supporting artists grow in their careers. Take a glimpse into the minds of two industry-leaders, revealing their place and path in the art world.
Not for Profits in Arts
Thursday 26 May 2022, 3:00 pm – 4:00 pm
Speakers: S. Alice Mong, Antony J. Chan, Tiffany Pinkstone and Özge Ersoy
A look into the cultural institutions, galleries and non-profit organizations that are shaping the arts and culture landscape in Hong Kong. As the pandemic continues to affect artists, patrons and fans globally, we question the direction of the industry, changing philosophies from curators to education alike, and the digitization of platforms.  
Yi Tai Sculpture & Installation Projects 2022
Thursday 26 May 2022, 4:00 pm – 5:00 pm
Speakers: Batten and Kamp, Louis To Wun, Sueyon Yang, Afa Annfa, Bing Lee and Márton Nemes. Moderated by Qu Chang.
Hong Kong Cultural Heritage and Artistic Creation
Thursday 26 May 2022, 6:00 pm – 7:00 pm
Speakers: Hao Lap Yan Benjamin, Ho Rui An, Lau Chi Chung. Moderated by Wang Weiwei. 
The exploration of Hong Kong's cultural heritage has been one of CHAT's fundamental artistic practices. From rediscovering and interpreting the history to bringing cohesion to community, Hong Kong's cultural heritage is increasingly inspiring many artists' creations. In this public talk hosted by CHAT, we invite artists Hao Lap Yan Benjamin, Ho Rui An and Lau Chi Chung to share how they integrate the tangible and intangible cultural heritage of Hong Kong into their artistic creations.
Practices of Cultural Identity
Friday 27 May 2022, 12:00 pm – 1:00 pm
Speakers: Mark Chung, Angela Yuen and Elaine Chiu. Moderated by Amanda Lee.
From installation to exhibition, how do gallery artists tap into Hong Kong's cultural identity? Back dropped by a hyper-dense population, urban and natural sprawl Mark Chung, Angela Yuen and Elaine Chiu create installation, painting and digital works that peel back an ever-changing landscape. They take us through their individual practices and mediums affected by the metropolis that is Hong Kong. Moderated by Amanda Lee.
Curator and Artist Relationships
Friday 27 May 2022, 3:00 pm – 4:00 pm
Speakers: Erin Li and Dony Cheng Hung
Listen in as curator Erin Li and artist Dony Cheng Hung share their experiences, opinions and knowledge on the relationship between curator and artist. In an intimate one-on-one chat covering their personal practices from paintings, site-specific installations to exhibitions. What's it like to create a scene together? They share ideas and ancedotes on materiality and emotion, and the blurry lines between showing and creating art.
Sexuality, Queer Culture and Art Making
Friday 27 May 2022, 5:00 pm – 6:00 pm
Speakers: Liao Jiaming, Wong Ka Ying and Monique Yim. Moderated by Sonia Wong.
Follow the creative practices of Liao Jiaming, Wong Ka Ying and Monique Yim, and moderated by Sonia Wong through this artist talk taking on queer culture, sexuality and expression. In their mediums of photography, installation, video, and visual art. Beyond the white-cube space are creative practices that aim to deconstruct expectations to observe and tackle cultural, social and gender issues.
Digital Waves
Saturday 28 May 2022, 12:00 pm – 1:00 pm
Speakers: Chris Cheung, Joel Kwong, Henry Middleton and Denise Tsui
Hanging jpegs on the blockchain has become the norm and creating through digital tech the common wave, not just new. Pass the NFT revolution, how has technology changed the way we perceive art? Digital art has given power to new levels of expression outside the physical into physics defying worlds. This focused conversation between an artist Chris Cheung, curator Joel Kwong, former MTV Asia executive Henry Middleton, and journalist Denise Tsui is a 360 look into how creative platforms, expressions and technology have changed from Baby Boomers to Zoomers.
How will art and technology craft our future?
UOB X Art Central Panel Discussion
Saturday 28 May 2022, 3:00 pm – 4:00 pm
Speakers: Professor Johnny Poon, Choi Sai-Ho, Helen So. Moderated by Zabrina Lo.
Technology is powering creative collaboration in unprecedented forms. VR, AR, NFTs, Web3, the Metaverse and other innovations are at the avant garde of art and design – presenting new modalities on how we think, perceive, create, design and experience. Against ever accelerating advancements in technology, how can Hong Kong foster a digitally enabled and thriving arts and cultural industry? Do we need a digital culture strategy to harness the benefits of technology for the arts? How do we encourage creative practitioners to embrace digital technologies? What will be the key to bridging creative talents and digital experts to enhance cross-sector collaboration?
An insightful discussion with some of the leading figures driving progressive arts tech in Hong Kong. Learn ways to amplify digital practice, build digital literacy and discover the many significant opportunities that digital presents for our shared future, both for the cultural sector and for audience experiences.
Contemporary Underground
Saturday 28 May 2022, 5:00 pm – 6:00 pm
Speakers: Joseph Chen, Miko Badiola Borje, Karen Yu and Go Hung
Hidden behind Hong Kong's skyscrapers and financial stereotypes it glows as an underground hub for subcultures in the street, music and performance. When you dig a little deep independent artists Joseph Chen, Miko Badiola Borje, Karen Yu and Go Hung are taking on an underground art scene that walks the line between fine-art and experimental. Follow along, in an exploratory discussion that tries to make sense of an emerging scene of multi-disciplinary and emerging artists under a global context.
Before Print
Sunday 29 May 2022, 12:00 pm – 1:00 pm
Speakers: Stephanie Teng, Kenny X. Li, Fung Ho Yin and Lau Ching Ping
As therapy, experiment and expression, photography takes form behind the eyes of Stephanie Teng, Kenny X. Li, Fung Ho Yin and Lau Ching Ping. This focused conversation will track their individual practices in contemporary photography taking shape through film, digital, printed paper and open image making. Find out how the boundaries have expanded for the medium.
Independent Art Spaces Roundtable
Sunday 29 May 2022, 4:00 pm – 5:00 pm
Speakers: Cathleen Ching Yee Lau, Yim Sui Fong, Juliana Chan, Daniel Stempfer and Kim Lam
What's behind the scenes? Founders, curators and artists of Hong Kong's independent art spaces come together for a panel discussion on the latest. Cathleen Ching Yee Lau, Yim Sui Fong, Juliana Chan, Daniel Stempfer, and Kim Lam on the glamourous and not so outside the confines of commercial galleries and art fairs — it's in the neighbourhoods of Sham Shui Po, Tai Kok Tsui, To Kwa Wan and North Point that these galleries, residencies, studios and creative hubs form the launching point for many local artists. Uncover how.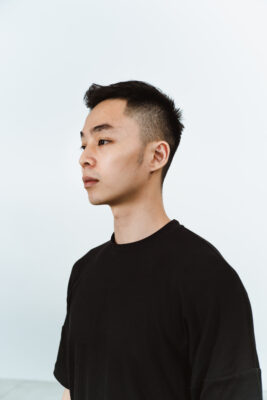 Trajectory of Jumps by Joseph Lee
Friday 27 May 2022, 2:00 pm
Saturday 28 May 2022, 2:00 pm
Sunday 29 May 2022, 2:00 pm
Joseph's performance, by incorporating elements of texts and speech, is inspired by the idea of staying resilient and recovering. His piece focuses on the transition from expressive motions into contemplative perspectives. Here, he interprets that by morphing his body into forms of 'moving sculptures', where viewers can enjoy his constant, intense, and fluid transformations throughout.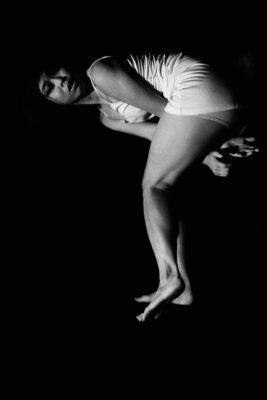 Love Elasticity of Demand by Kiwi Chan
Wednesday 25 May 2022, 6:00 pm
Thursday 26 May 2022, 5:00 pm
Kiwi's performance is based on the nature of a mother-daughter relationship, echoing on the idea of recovering and being resilient. Including textual and sound elements, the performance is an intimate piece as it will narrate on her experience of witnessing her mother's hurdles when undergoing her cancer treatments and how Kiwi herself responded by gradually detaching herself from the family.
In this virtual collaboration, nine Hong Kong and Asian diasporic artists share with us their fictional worlds— that follow contemporary art, technology, personal narratives, and diving into forms of multi-media work. Expect shots from the psyche, fictional characters, experimental sounds bites, and takes on performative dance. From the artists Choi Sai Ho, Jessie Tam, It's Us: Ophelia, Lo Lai Lai, Kenneth Ka Chun Hui, Bo Choy, Ka Kiu Chan, Hu Rui and Joshua Serafin.

This showcase will reconstruct their expansive creative bodies and careers, and examine how digital worlds can affect our perception of art. Uncover more in the world of visual, performative, digital, and computerised scenes.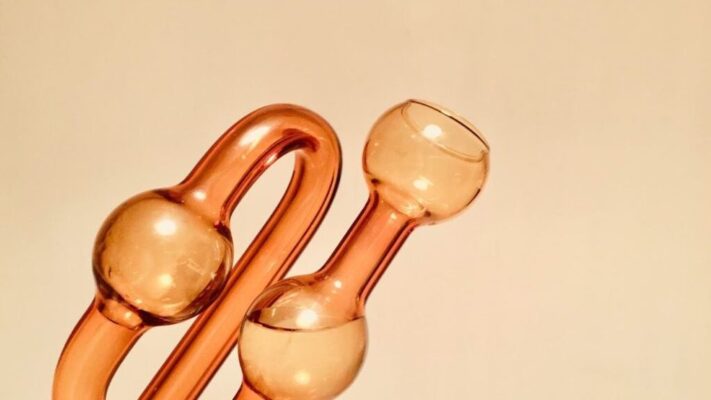 Chan Ka Kiu, Please don't take my sunshine away, 2020, 2'53"
Lo Lai Lai, Cold Fire, 2019-2020, 10'18"
Ka Chun Hui, Hollow Landscape, 2021, 04'47"
Bo Choy, Yearning of the Exiled Souls, 2022, 05'48"
Choi Sai Ho, Mart, 2021, 2'48"; Power, 2021, 2'00"
Wednesday 25 May 2022, 4:00 pm
Friday 27 May 2022, 11:00 am
Saturday 28 May 2022, 11:00 am
Sunday 29 May 2022, 11:00 am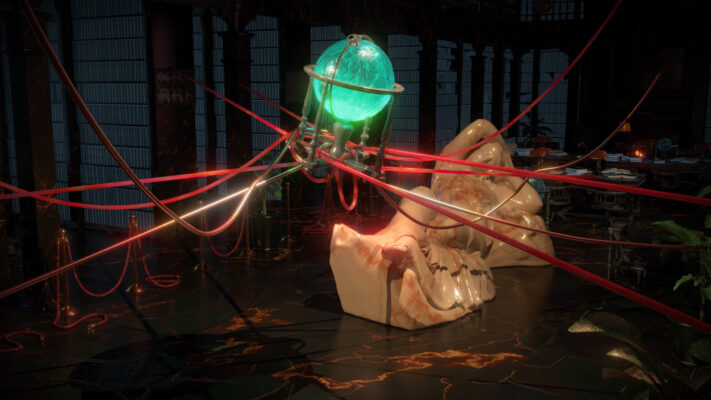 Hu Rui, A Comprehensive Theory, 2020–2021,07'36"
Jessie Tam, I'm Going to be a Painter, 2021, 5'01"
It's Us: Ophelia, Inhale, Rinse and Repeat from So Count Mine, 2020,07'24"
Joshua Serafin, Cosmological Gangbang, 2020-2021, 11'43"
Wednesday 25 May 2022, 7:00 pm
Friday 27 May 2022, 1:00 pm
Saturday 28 May 2022, 1:00 pm
Sunday 29 May 2022, 1:00 pm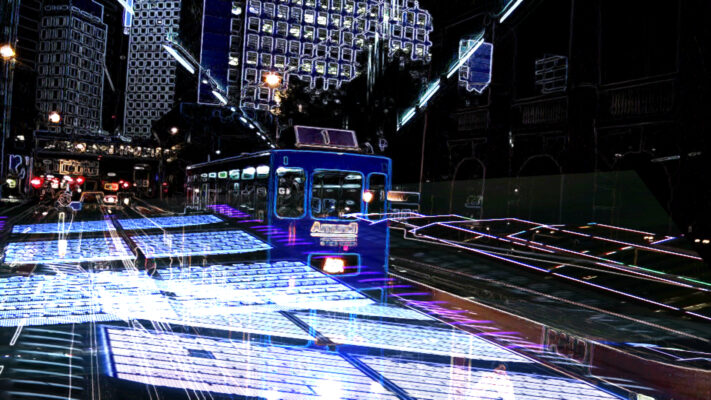 Choi Sai Ho, Mart, 2021, 2'48"; Power, 2021, 2'00"
Hu Rui, A Comprehensive Theory, 2020–2021,07'36"
Bo Choy, Yearning of the Exiled Souls, 2022, 05'48"
Joshua Serafin, Cosmological Gangbang, 2020-2021, 11'43"
Thursday 26 May 2022, 2:00 pm
Friday 27 May 2022, 4:00 pm
Saturday 28 May 2022, 4:00 pm
Sunday 29 May 2022, 3:00 pm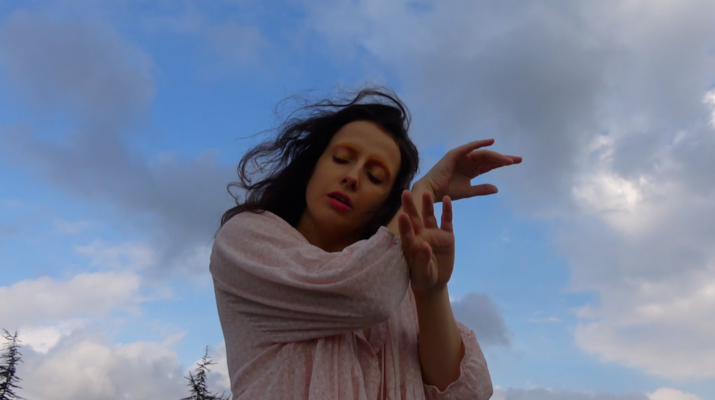 Lo Lai Lai, Cold Fire, 2019-2020, 10'18"
Ka Chun Hui, Hollow Landscape, 2021, 04'47"
Jessie Tam, I'm Going to be a Painter, 2021, 5'01"
Chan Ka Kiu, Please don't take my sunshine away, 2020, 2'53"
It's Us: Ophelia, Inhale, Rinse and Repeat from So Count Mine, 2020, 07'24"
Thursday 26 May 2022, 7:35 pm
Friday 27 May 2022, 6:00 pm
Saturday 28 May 2022, 6:00 pm
Sunday 29 May 2022, 5:00 pm