Performance
Art Central's Performance Programme is held in Partnership with 4A Centre for Contemporary Asian Art, interrupting the hum of the art fair with performances by internationally acclaimed artists.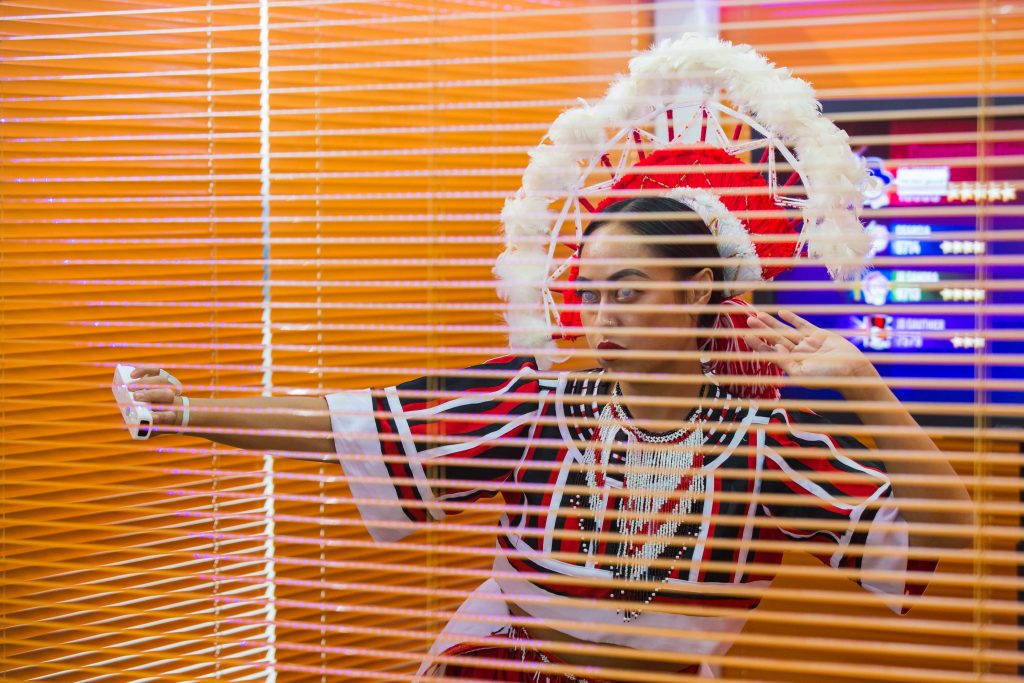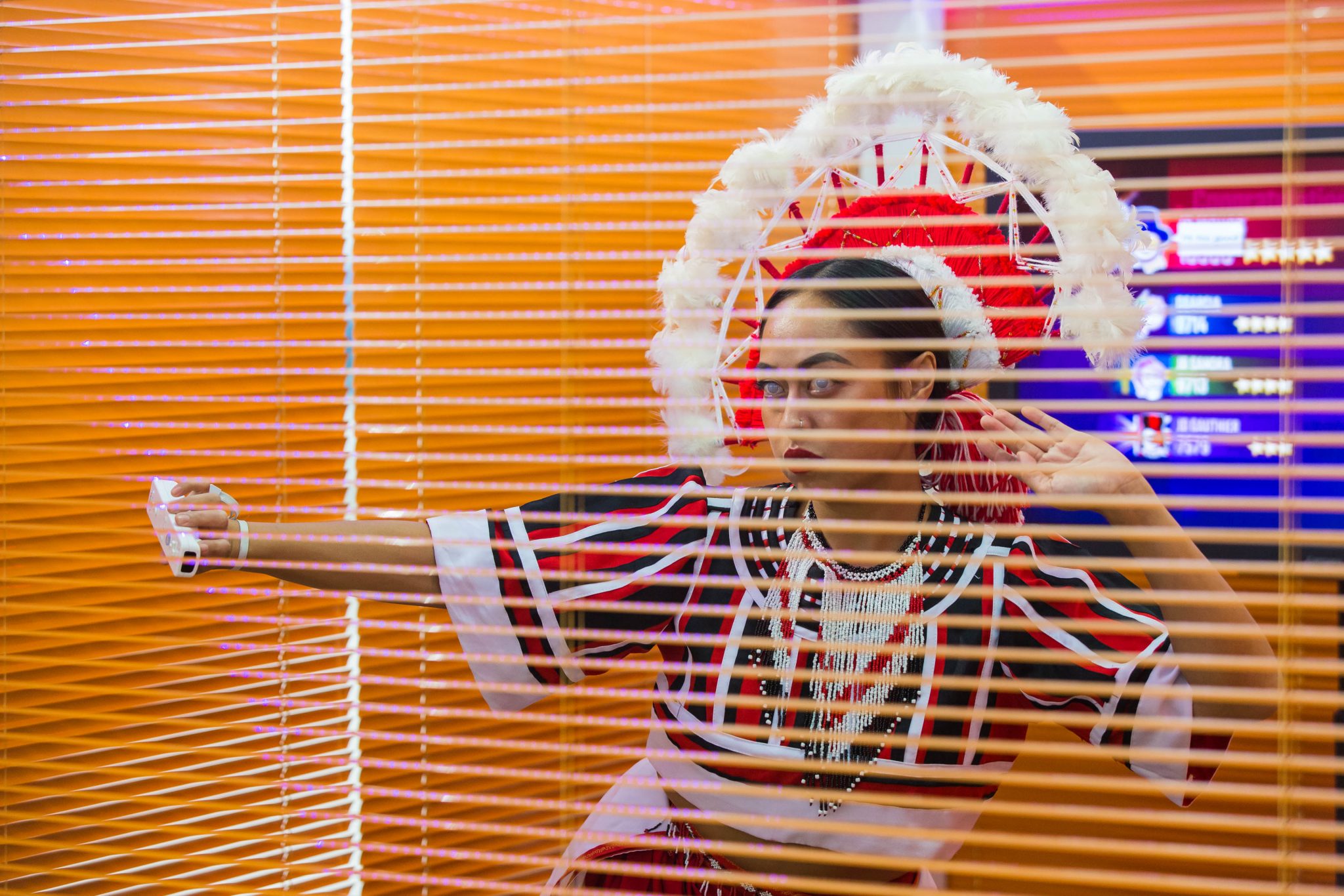 Caroline Garcia, The Vitrine of Dancing Cultures, Art Central 2018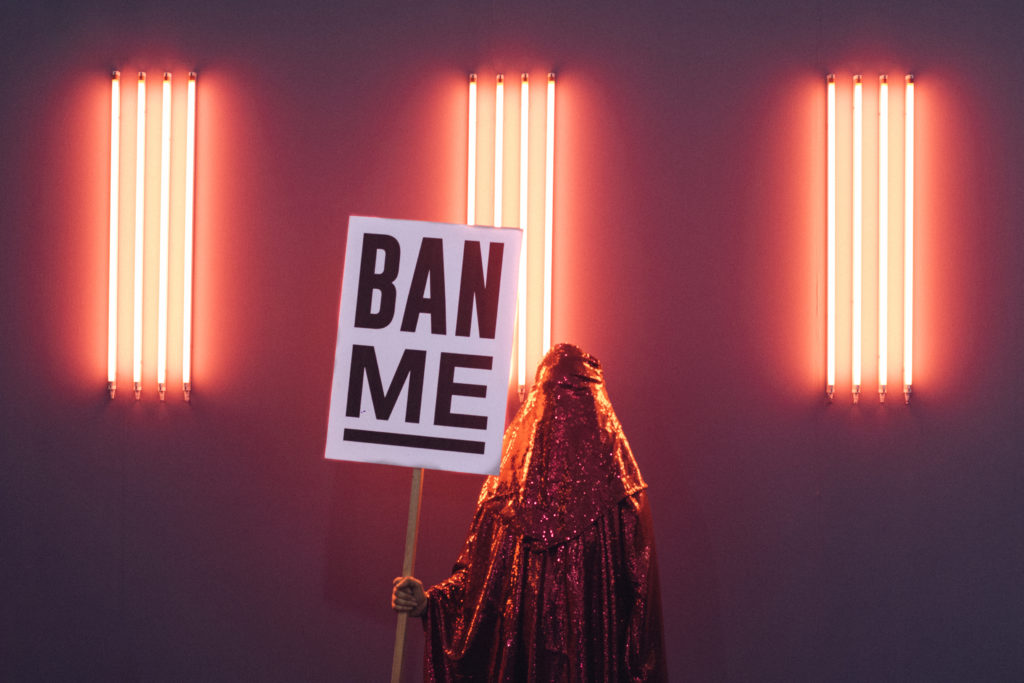 Anida Yoeu Ali, The Red Chador: Ban Me!, Art Central 2017
About 4A Centre for Contemporary Asian Art
4A Centre for Contemporary Asian Art fosters excellence and innovation in contemporary Asian and Australian culture through research, documentation, development, discussion and presentation of contemporary visual art. Operating since 1996 from a base in Sydney, Australia, 4A's aim is to ensure contemporary visual art plays a central role in understanding the dynamic relationship between Australia and the Asia-Pacific region.
4A has a distinctive approach to addressing Australia's cultural diversity through a dynamic program including local and international exhibitions, public programs, workshops, seminars, symposiums and community activities. These have been recognised locally and internationally as having raised awareness of Asian-Australian art and culture and Australia's place in the Asia-Pacific region.