2017
In partnership with 4A Centre for Contemporary Asian Art, Art Central 2017 presented site-specific works by leading international artists, all working to question and challenge the conventional canon of art, encouraging the audience to reconsider familiar objects and situations, challenging the viewer to rethink their expectations and inviting them to speculate on a spectacle.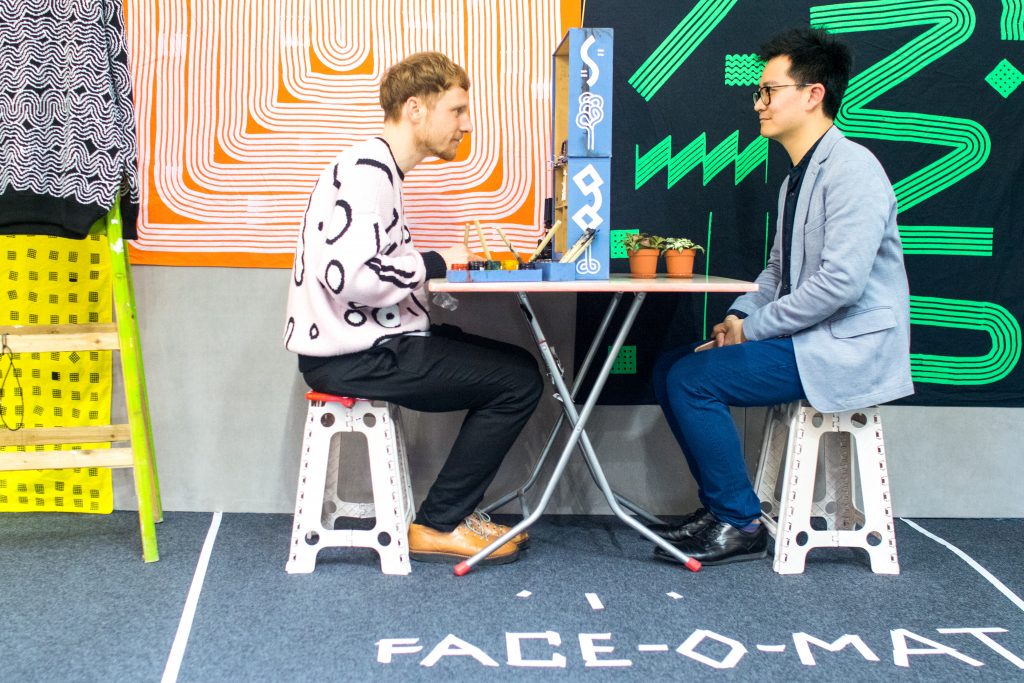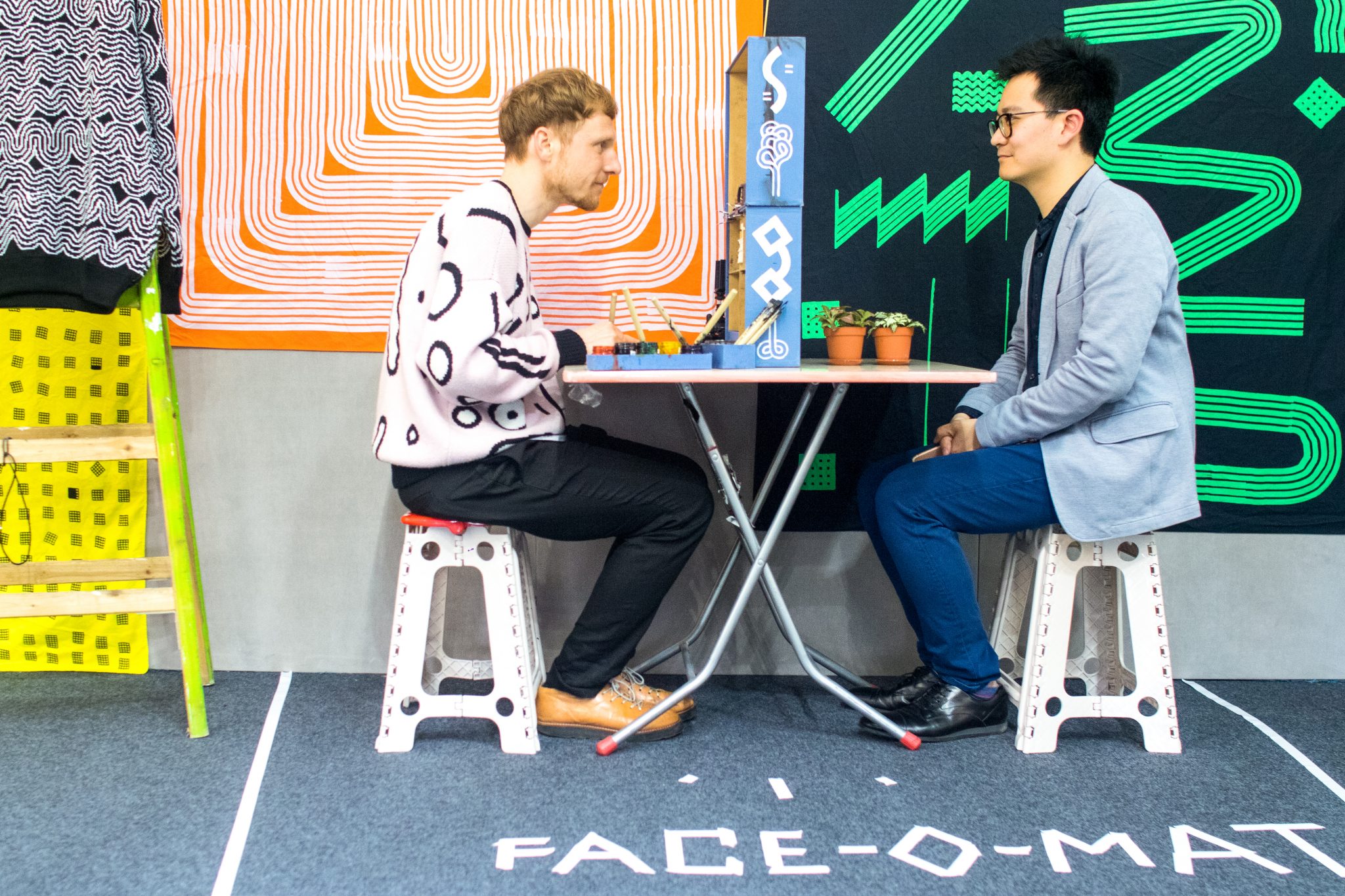 Face-o-Mat
At the heart of Tobias Gutmann's artistic practice lies the creation and investigation of encounters –between people, cultures, and environments, but also between what we perceive on the outside and what we feel on the inside. The Swiss artist aims to setup situations where such a dialogue can happen. His works morph between performance, installation, and workshops, and often have relational and participatory aspects to them. His Face-O-Mat, analogue portrait machine, has been traveling the world since 2012and will feature at Art Central 2017. It can be viewed as a quiet critique of how technology has made us obsessed with assembling and portraying an identity that puts us in the best light. Previous Face-O-Mat projects include Museum Haus Konstrktiv, Zurich, Switzerland, Supergraph, Melbourne, Australia and Mudam, Luxembourg City, Luxembourg.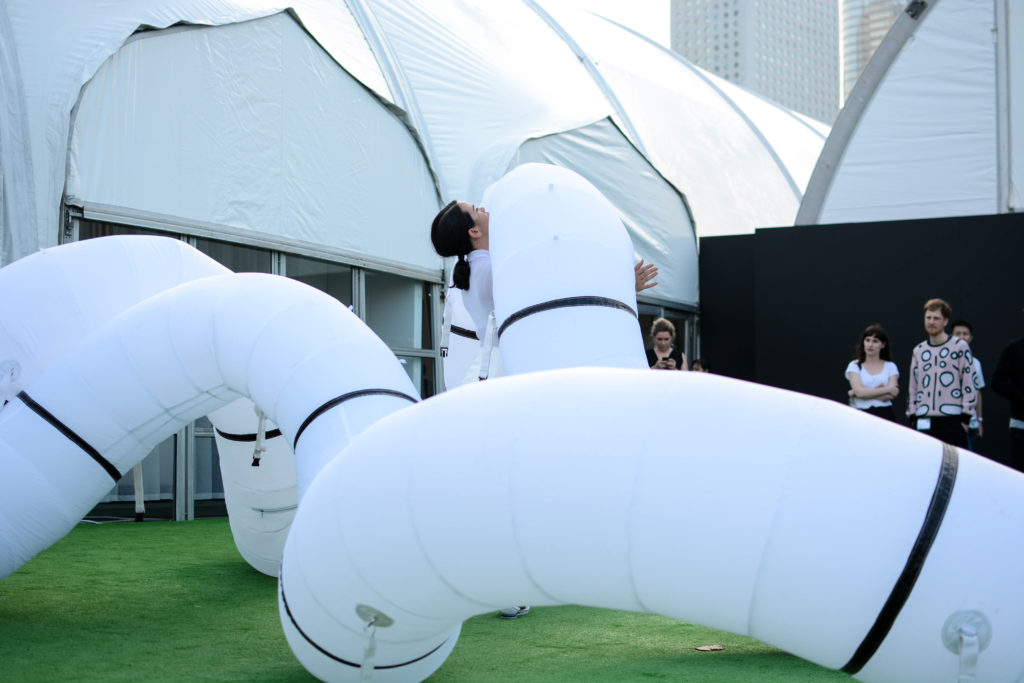 This___may not protect you but at time It's enough to know it exists
Amrita Hepi is a Bundjulung and Ngapuhi dancer and choreographer working in the field of experimental dance. Her choreography is rooted in creating movement in transitional spaces, interweaving her urgent cultural heritage and contemporary dance training. The barriers of intersectionality, cultural memory and pop cultural references also feature in her work. Amrita has trained at the National Aboriginal Islander Skills Development Association (NAISDA) dance college, New South Wales, Australia and Alvin Ailey American Dance School, New York. She has exhibited and performed at Sydney Opera House, Sydney, Next Wave Festival, Melbourne, the Museum of Contemporary Art, Australia, the Australian Centre for Contemporary art, Melbourne, Carriage works, Sydney, TEDX, Sydney and Banff Centre, Alberta, Canada.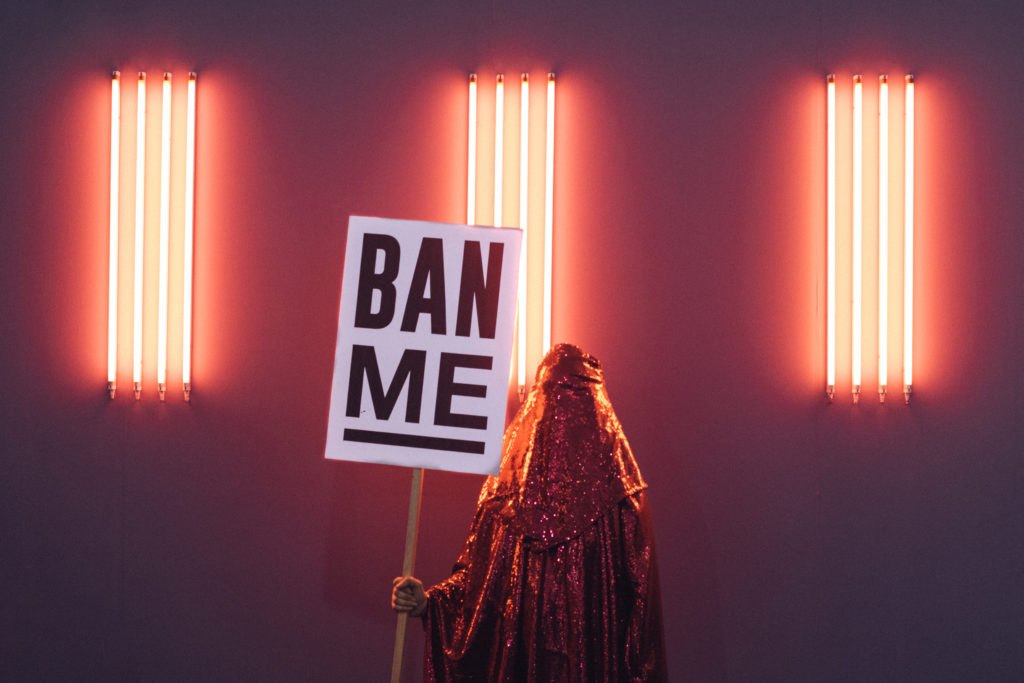 The Red Chador: Ban Me!
Anida Yoeu Ali is an artist, educator and global agitator. Ali's multi-disciplinary practices include performance, installation, videos, images, public encounters, and political agitation. She is a first generation Muslim Khmer woman born in Cambodia and raised in Chicago. Utilizing an interdisciplinary approach to art-making, her installation and performance works investigate the artistic, spiritual and political collisions of a hybrid transnational identity. Ali's works have been exhibited widely in including installations and performances at the Smithsonian Asian Pacific American Center, 5th Fukuoka Asian Art Triennial, Lyon Museum of Contemporary Art, Palais de Tokyo, and the Asia Pacific Triennial 8.In 2014, Ali won the top prize of the Sovereign Art Prize, Hong Kong. Ali earned her B.F.A. from University of Illinois (Urbana-Champaign) and an M.F.A. in from School of the Art Institute Chicago. She is currently the Artist-in-Residence at the University of Washington Bothell where she teaches art, performance and global studies courses. Ali resides in Tacoma, Washington and spends much of her time traveling and working between the Asia-Pacific region and the US.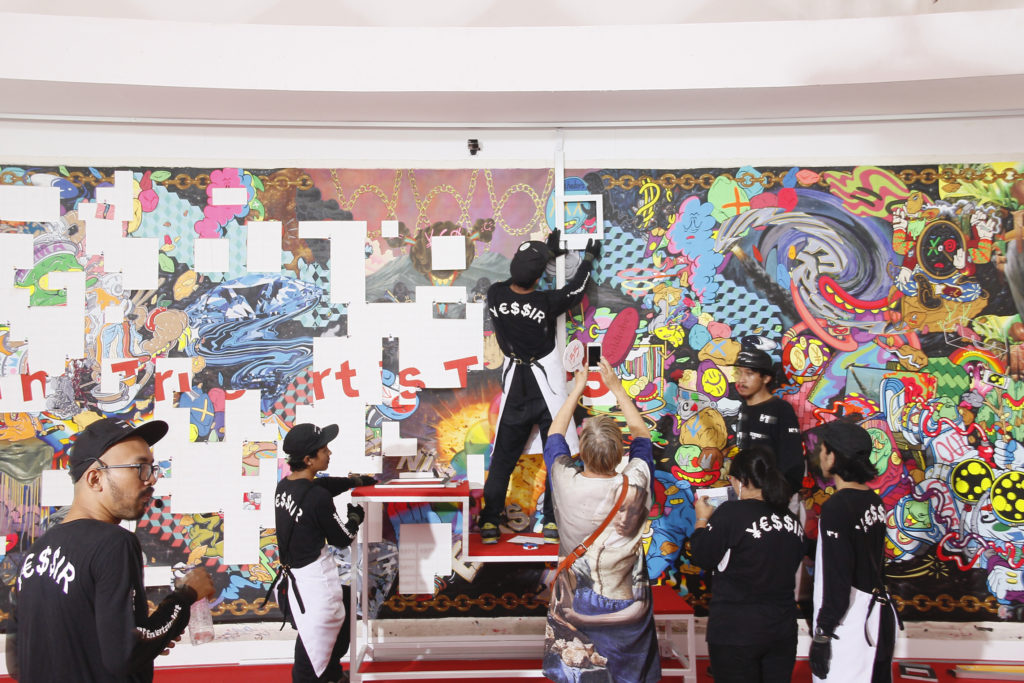 Uji Handoko Eko Saputro aka Hahan
Speculative Entertainment No.1 Hong Kong Edition
Hahan's art making is concerned with the tussle between 'high art' and 'low art', blurring realism with decoration. Hahan incorporates film, music and street culture into a distinct visual language, creating a sense of movement and spontaneity in what can be described as a topsy-turvy reality steeped in satirical humor. In recent years, he attempts to display an art with the concept that emphasizes on the interaction with the visitors and relate it with the development of art in global as well as its society. He also one of the founders of Ace House Collective, a young artists' collective and initiative space based in Yogyakarta which trying to capture the culture of Indonesian contemporary society through multidiscipline work process, collaboration, and research.His works have been collected by several art museum including Queensland Art Gallery of Modern Art (QAGOMA) Brisbane, Australia and National Gallery of Victoria (NGV) Melbourne, Australia.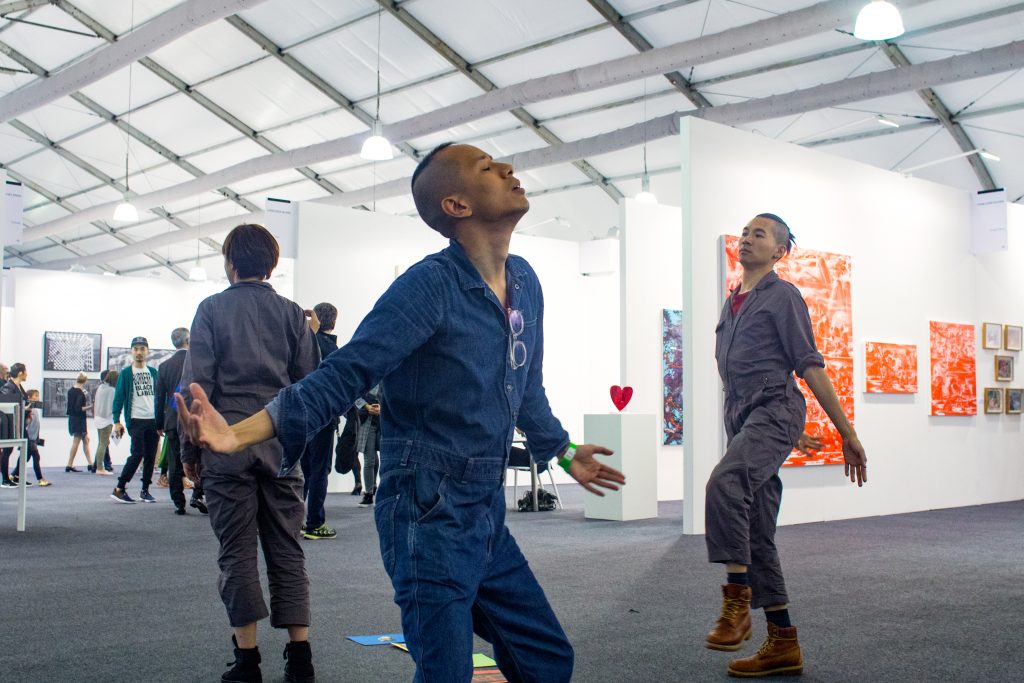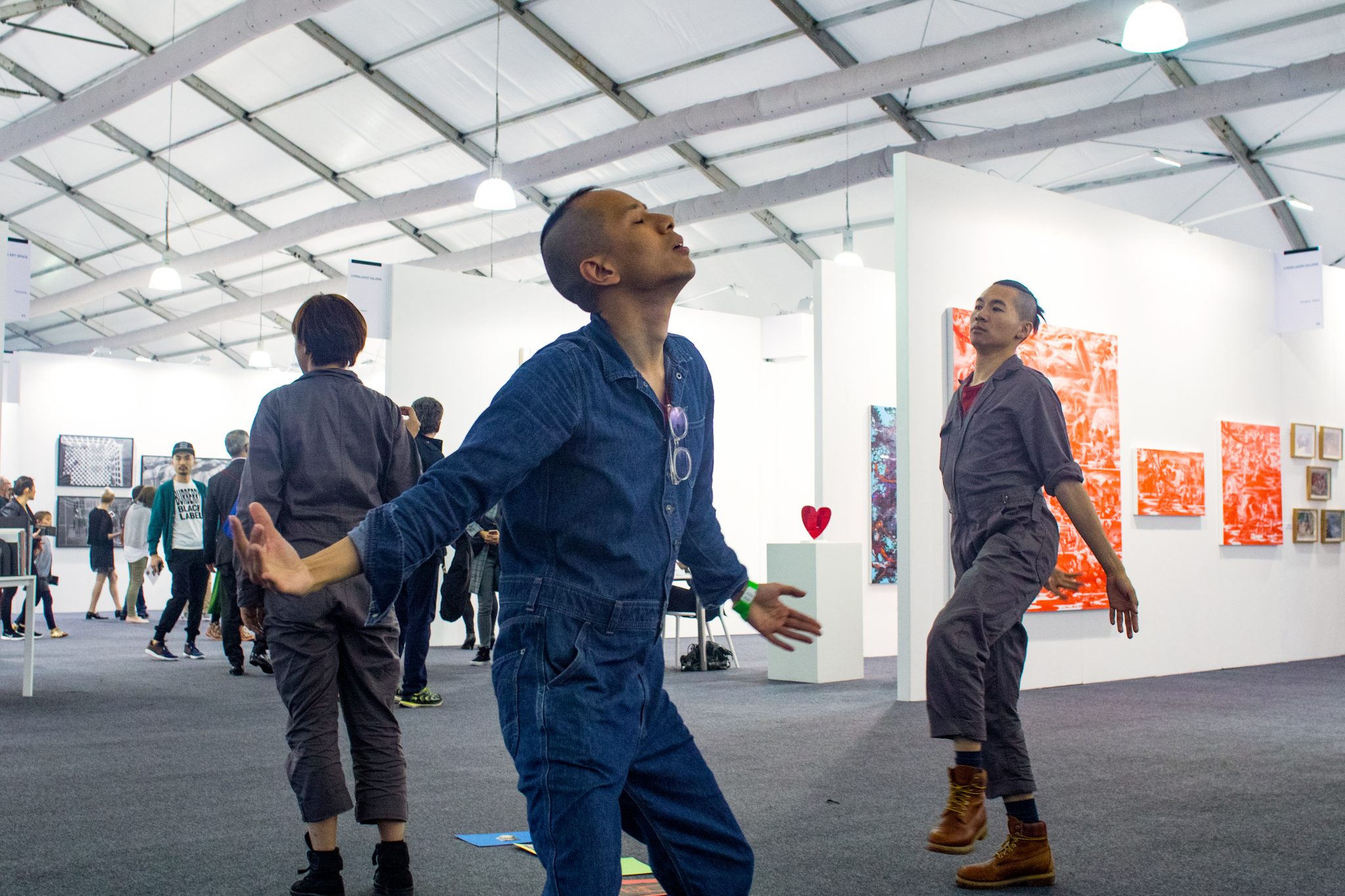 Fair Gestures
Enoch Cheng is an artist, director, performer, writer, independent curator, and founder of art collective Interlocutor. His practice involves the moving image, installation, curating, dance, music events, theatre and performance. Concerned with the everyday subtleties in contemporary urban lives, his works explore recurrent themes of place, travel, fiction, memory, time and destination.He received his MA in Creative Writing from Goldsmiths, London and BA in English Literature and Art History at the University of Hong Kong. His most recent shows in Hong Kong include You Are Not Alone at Oi!Oil Street Art Space and The Memory of Proximityat Hong Kong Museum of Art.
About 4A Centre for Contemporary Asian Art
4A Centre for Contemporary Asian Art fosters excellence and innovation in contemporary Asian and Australian culture through research, documentation, development, discussion and presentation of contemporary visual art. Operating since 1996 from a base in Sydney, Australia, 4A's aim is to ensure contemporary visual art plays a central role in understanding the dynamic relationship between Australia and the Asia-Pacific region.
4A has a distinctive approach to addressing Australia's cultural diversity through a dynamic program including local and international exhibitions, public programs, workshops, seminars, symposiums and community activities. These have been recognised locally and internationally as having raised awareness of Asian-Australian art and culture and Australia's place in the Asia-Pacific region.