2016
In 2016, PROJECTS introduced six large-scale installations and spatial interventions that challenged the confines of the traditional art fair booth.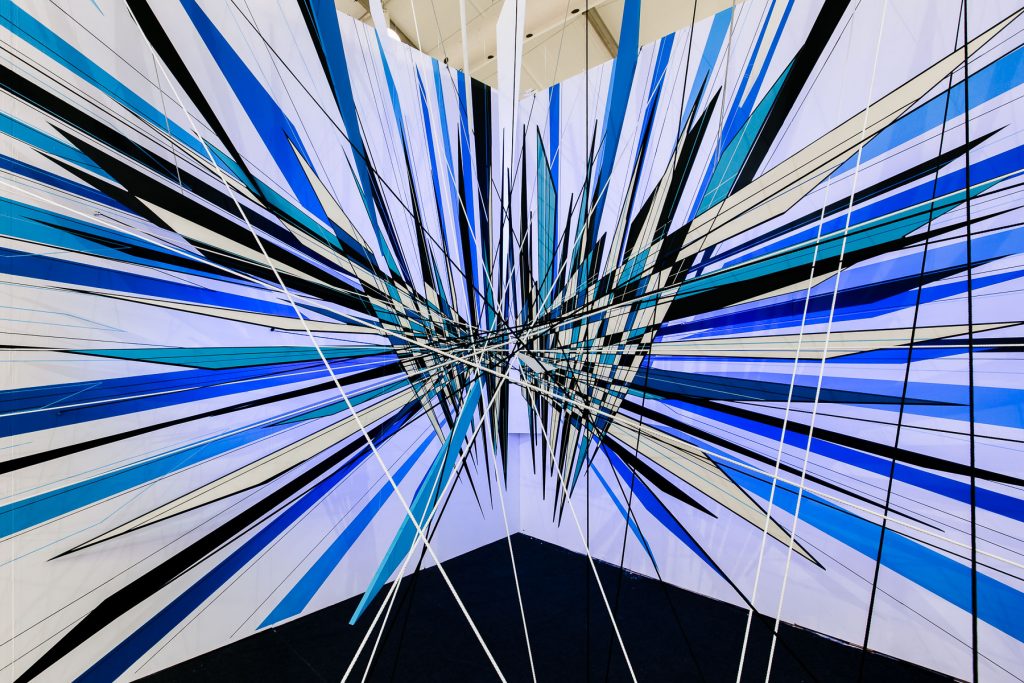 Thomas Canto
Suspended Landscape, presented by Opera Gallery
Suspended Landscape is a site-specific installation that synthesizes Canto's signature graffiti style with radical Constructivism and the kinetic effects of Op Art.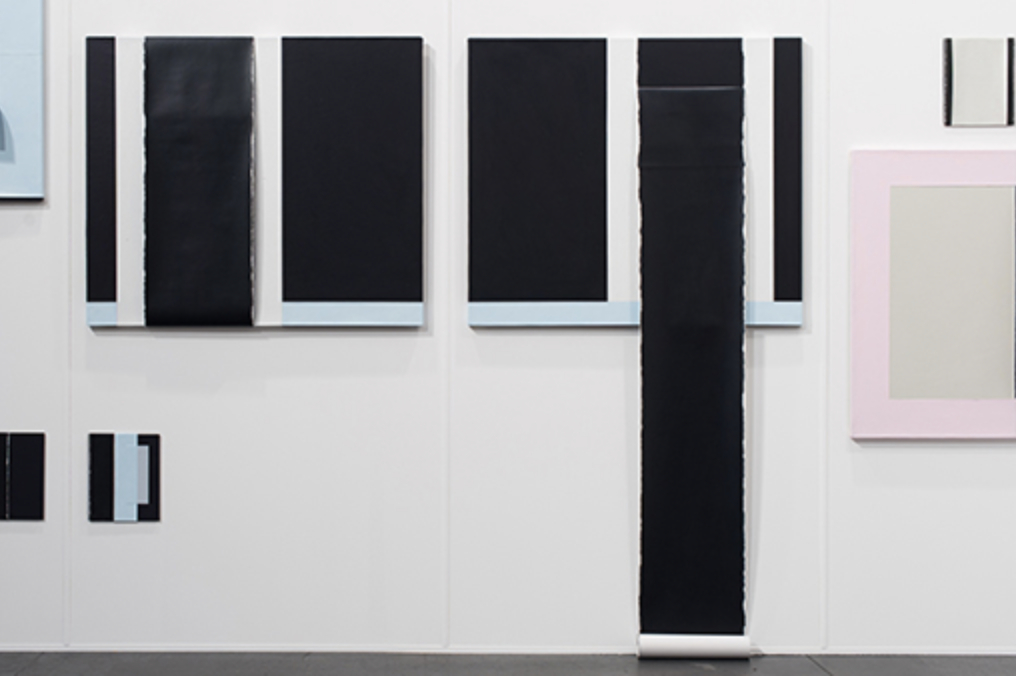 Peter Adsett
Wall Hang, presented by PAULNACHE
Wall hang is a site-specific installation by New Zealand-born artist Peter Adsett, which presents the viewer with a playful meditation on the complicity between abstract painting and architecture. Whilst decorative in its form, Wall hang aims to rejoin shapes and materials within the space in a way that is reminiscent of trompe l'oeil fresco painting.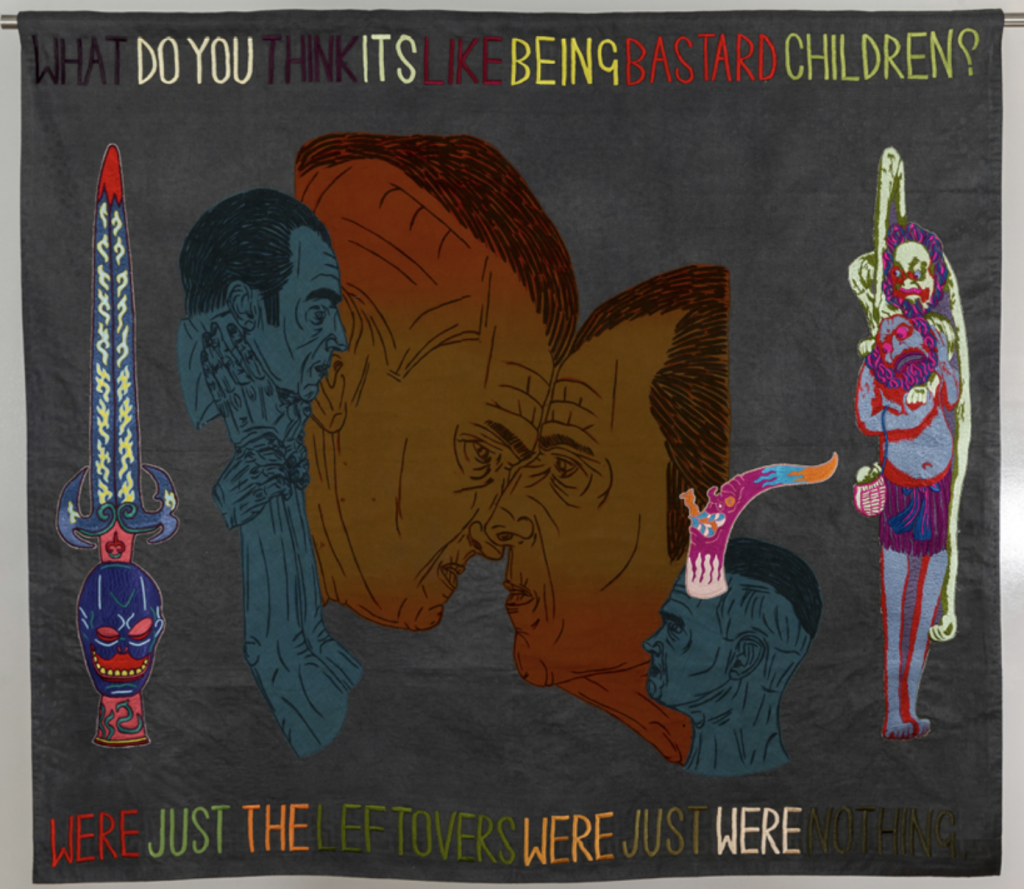 Henry Hussey
Locking Horns (Part of the series of works Reliquaries), presented by Coates and Scarry
This installation is the conclusion of a body of work which Hussey began in 2013,which draws inspiration from Brugel's epic narrative based paintings and centers on taking control of circumstances that have shaped Hussey's life.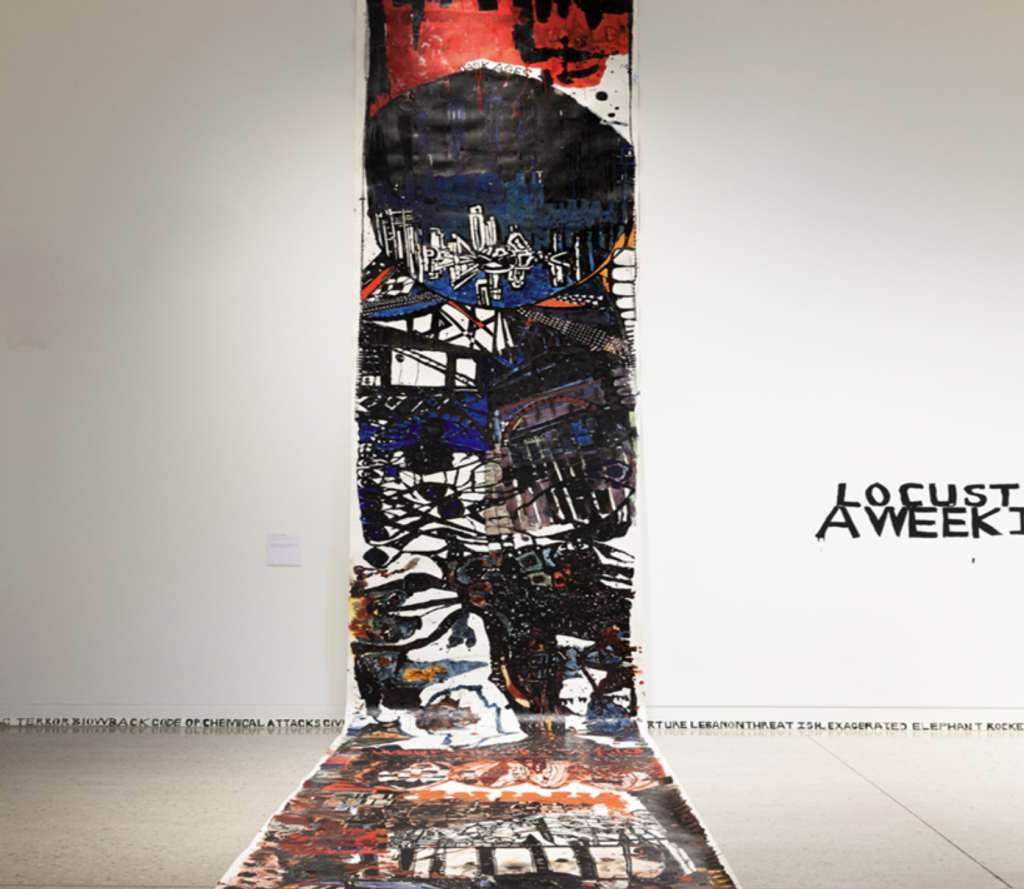 Locust Jones
Back to the Dark Ages, presented by Dominik Mersch Gallery
An ambitious, large scale hanging scroll, the piece investigates issues of contemporary politics through large-scale panoramic sheets of paper with text-based imagery and expressive, scrawled drawings furthering his exploration of the themes in his solo show 'Screenshots' at Dominik Mersch Gallery (Sydney) in 2015.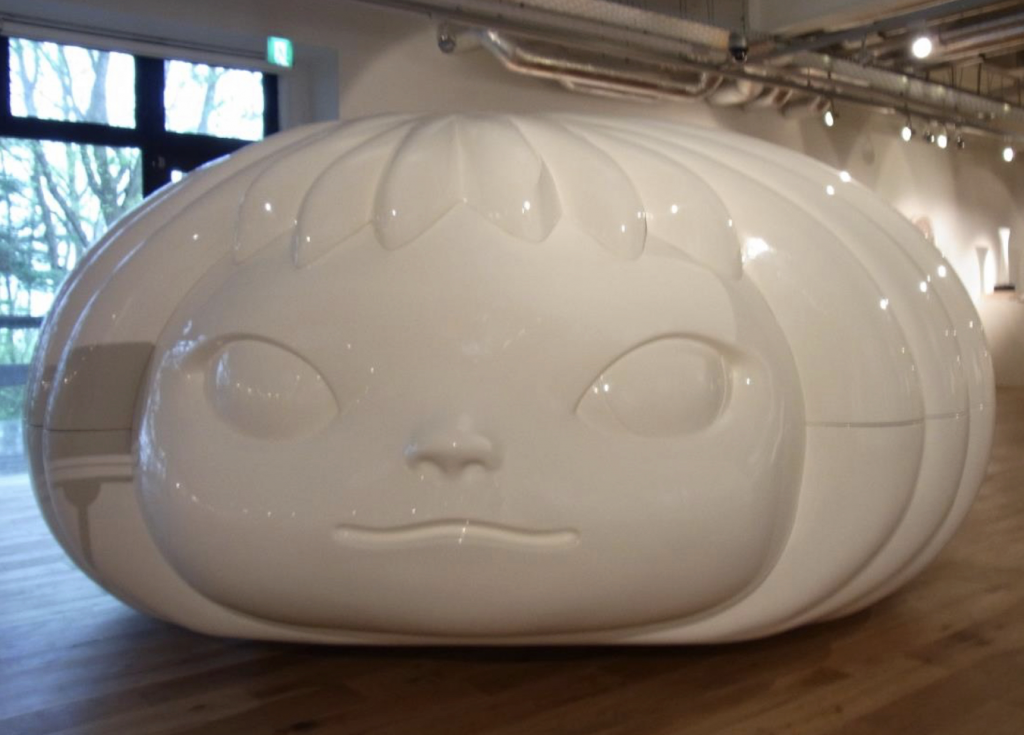 Yoshitomo Nara
Puff Marshie (HIROSAKI VERSION), presented by Whitestone Gallery
Rendered in simple linearity that embodies the arresting sentiment of childhood, Nara's Puff Marshie is a classic example of the artists's three-dimensional works.
The work portrays the head of a girl with the form inspired by that of a cream puff. She is filled of marshmallow sweetness and softness. Her big eyes are wide open but not betraying any of her thoughts. Nara's work challenges the world of grown-ups, and embraces the anxiety and intensity that define existence at any age.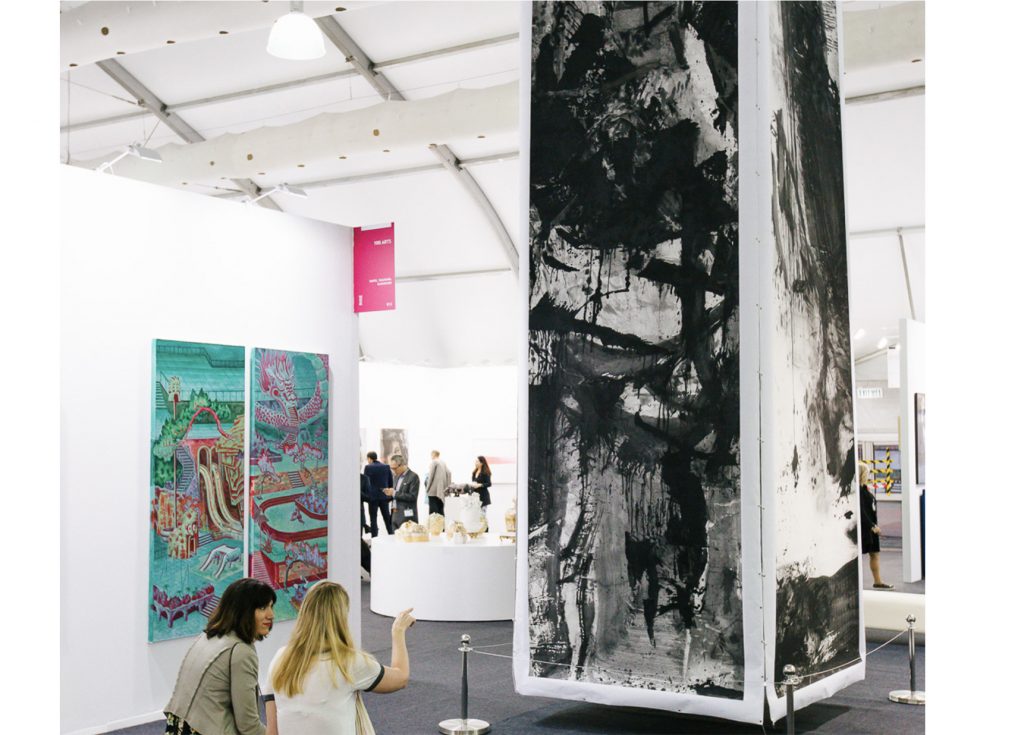 Lan Zhenghui
Ink Monument, presented by Ethan Cohen Fine Arts
Lan Zhenghui, one of China's leading contemporary artists, is renowned for taking the freehand strokes of traditional Chinese painting to electrifying new levels by infusing them with the abstractions and expressiveness found in modern painting. In this monumental installation, Lan translates the challenge of dimension into the necessary sense of space, to then construct a dignified phenomenon of transcending tragedy, representing the mortality we all face.