Duk Dak Solo Presentations
Duk Dak, a common Cantonese phrase meaning "individually special", is a sector launched in 2021 featuring emerging and established talent through solo artist projects, presented by their representing galleries.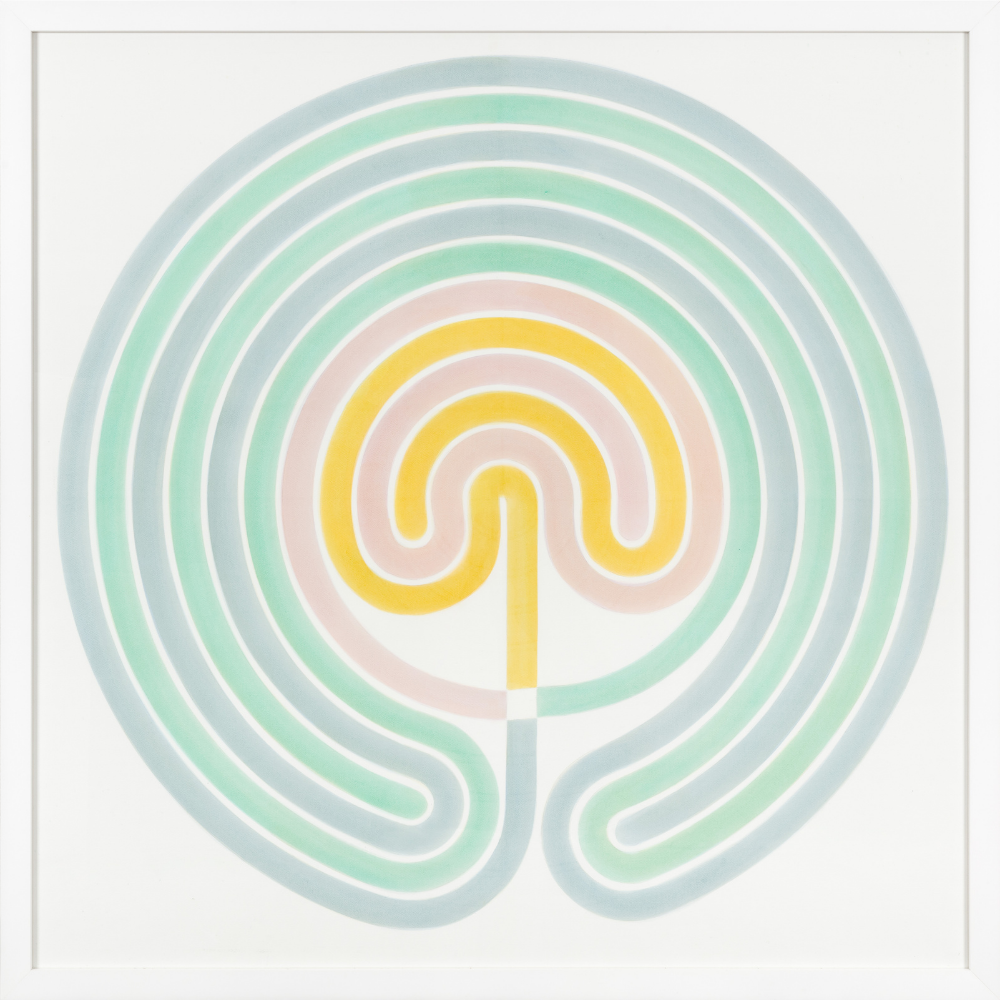 Gizella Rákóczy
1947–2015, Budapest
Presented by Double Q Gallery, Hong Kong
Gizella Rákóczy studied painting at the Hungarian Academy of Fine Arts and later worked in the mosaic workshop of Miklós Erdély. Building a visual vocabulary by doubling, multiplying and mirroring images, the artist developed a vast body of work in translucent aquarelle layers. Double Q Gallery's historic presentation of Rákóczy's work in Asia features the artist's mathematics-based watercolour and tempera experiments. The booth is curated by Mónika Zsikla, curator of the Hungarian Pavilion for the 59th Venice Biennale (2022).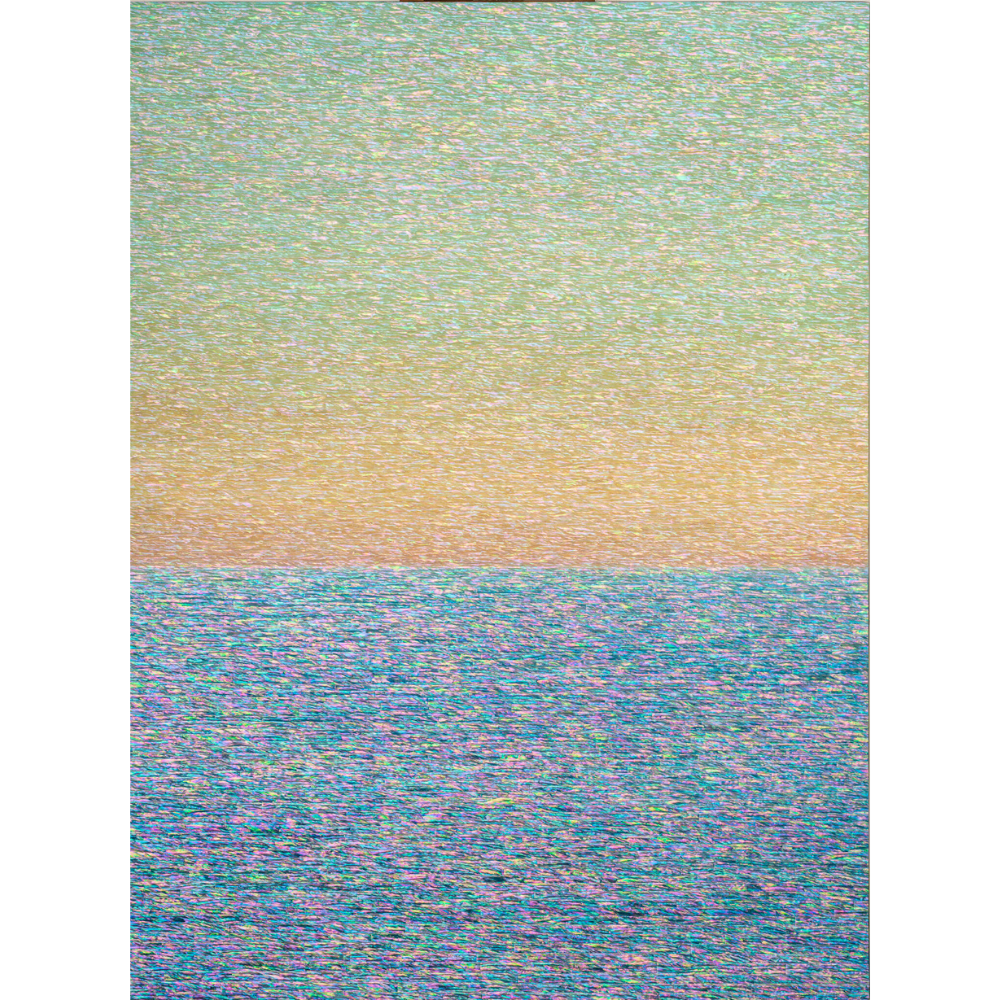 Kim Duck-Young
b.1961, South Korea
Presented by Soluna Fine Art, Hong Kong
Korean artist Kim Duck-Young received his B.F.A. and M.F.A. from the Department of Painting at Seoul National University. With works placed in important institutional collections in South Korea, Kim is recognised as an established artist in the Korean art scene. At Art Central 2022, his new works from the "Ocean Rhapsody" series and "Scholar's Accoutrement" series will be shown. Kim combines his Korean heritage with a contemporary approach to utilizing traditional mediums such as ancient wood and mother of pearl, portraying the ocean, sometimes as seen through windows and bookshelves.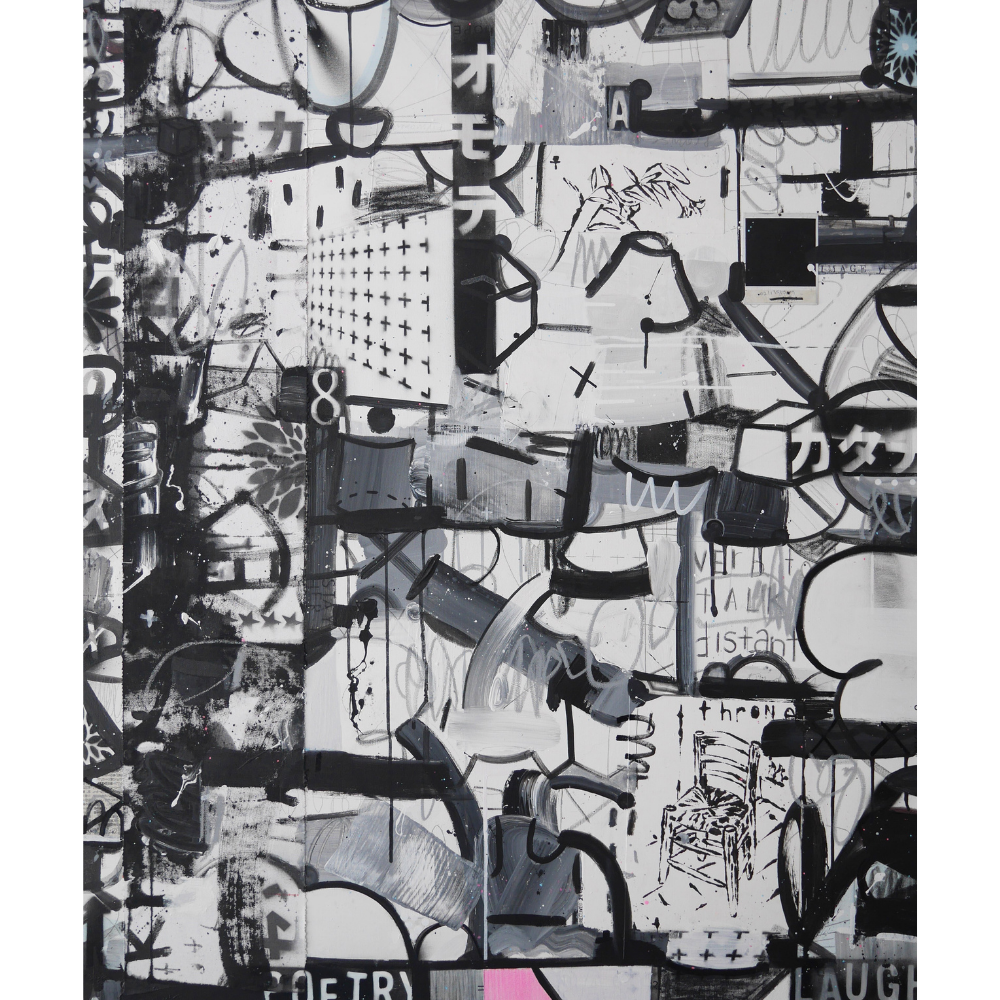 Andrew Weir
b.1979, Scotland, UK
Lives and works in Regensburg, Germany
Presented by Gallery Twostones, Seoul
Originally from Scotland, Andrew Weir studied at Gray's School of Art and the Maastricht Academy of Fine Arts before moving to Japan for nearly a decade and later to his present home in Germany – all experiences that find their way into his richly layered paintings steeped in language-based motifs and mythological symbolism. Weir's practice explores the relationship between symbols, their meanings, and the ephemeral nature of communicative systems that we create, modify, and discard.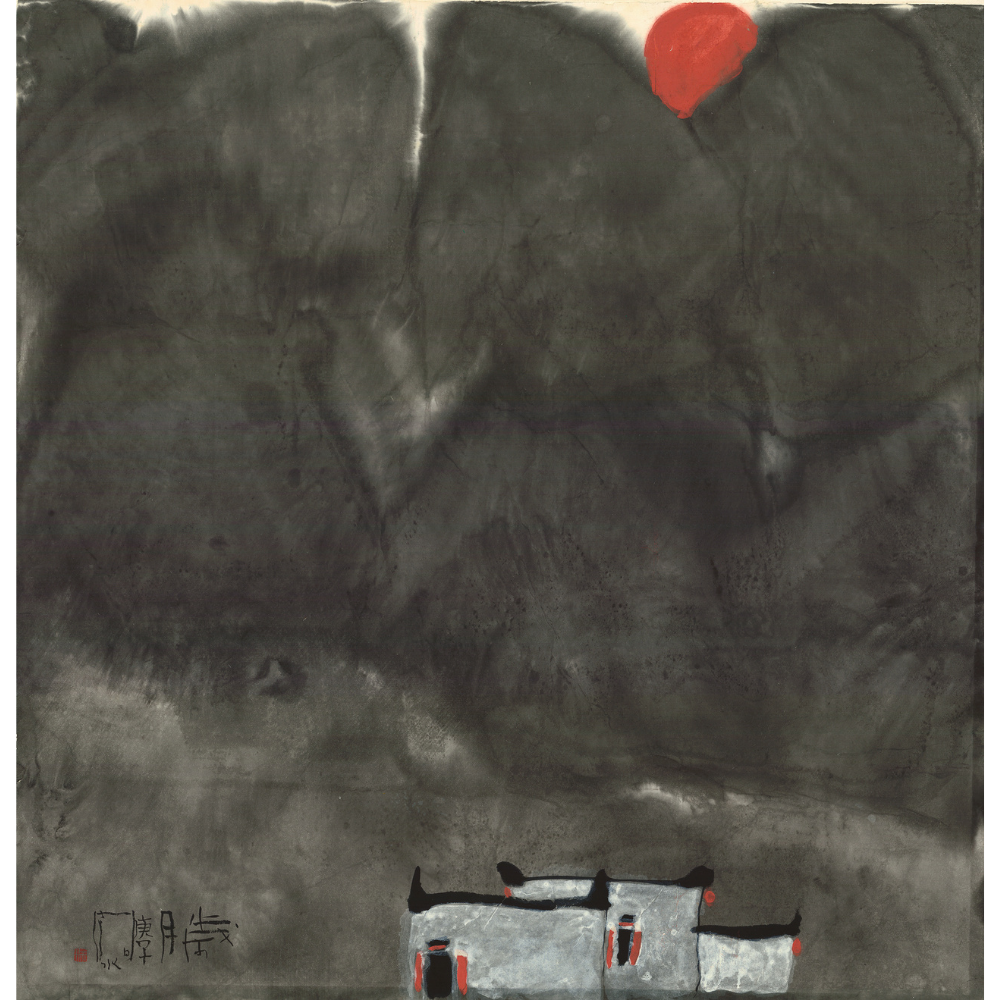 Poon Kwing-Wing
b. 1948, Guangdong, China
Lives and works in Guangzhou, Hong Kong and Vancouver
Presented by Blink Gallery, Hong Kong
Poon Kwing-Wing attended Hong Kong Polytechnic College in the 1960s and has worked as a graphic designer and photo-journalist in Guangzhou, Hong Kong and Vancouver. His Duk Dak Solo Presentation at Art Central 2022 includes recent Chinese Ink paintings in wistful, sombre tones from the series "Calming" and "Meditation".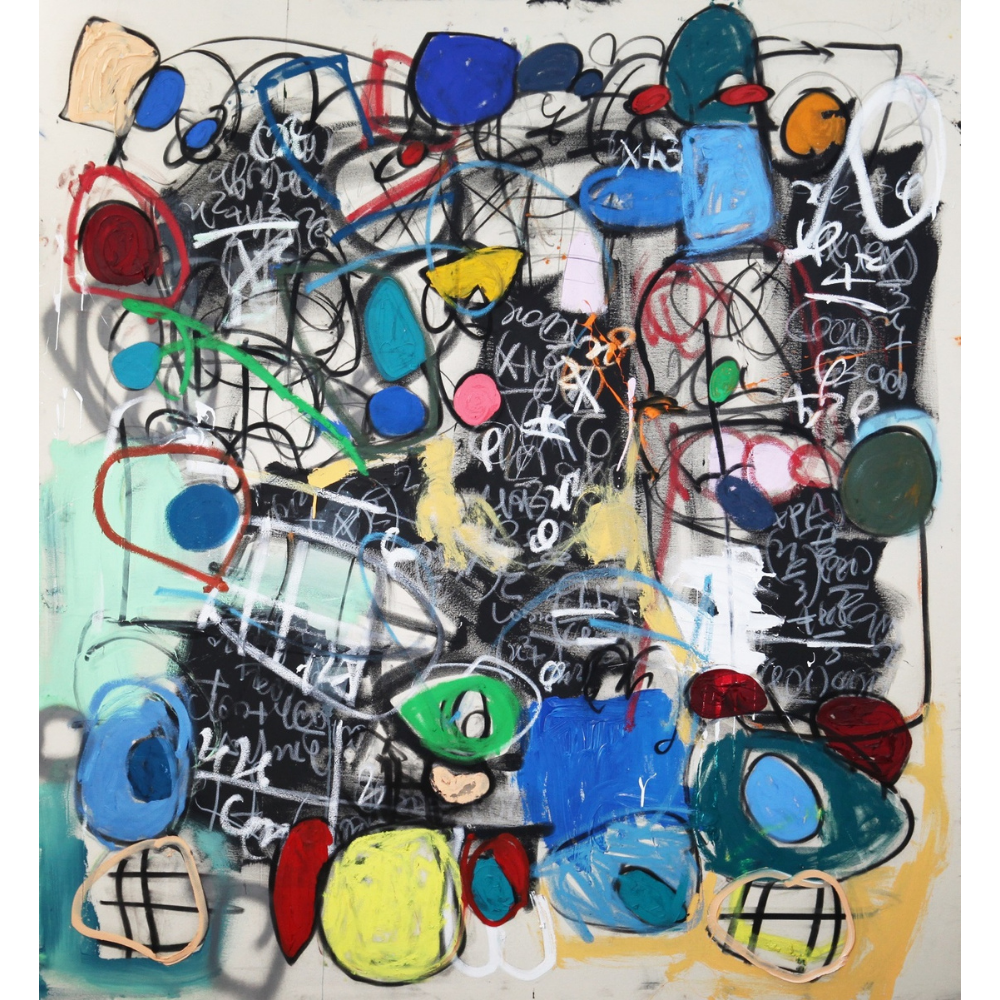 Taher Jaoui
b. 1978, Tunisia
Lives and works in Madrid, Spain
Presented by Jinsan Gallery, Seoul
Taher Jaoui's artistic practice is influenced by African primitive art, graffiti, glitch art, the COBRA movement and Abstract Expressionism. Jaoui's paintings are rich assemblages of layered forms, vibrant colours, expressive gestures, and mathematics signs and formulas. Applied on canvas through a dynamic interaction, a physical back and forth dialogue in which perspective and orientation continuously change until all the elements are balanced.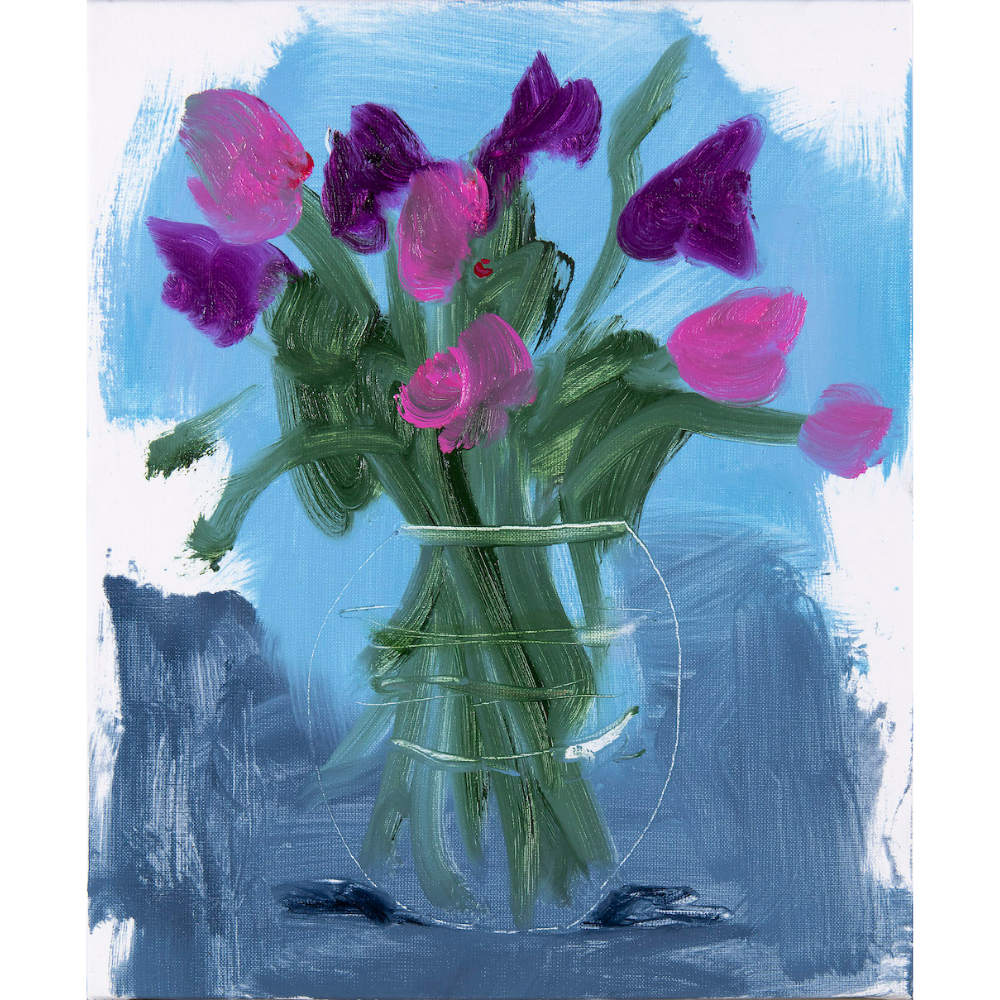 Gregory Forstner
b. 1975, Cameroon
Lives and works in Montpellier, France
Presented by Galerie Zink, Waldkirchen
Gregory Forstner received a degree from the Academy of Applied Arts Vienna, in 1994, followed by several years at the École Nationale Supérieure des Beaux-Arts at Villa Arson, Nice. He is known for paintings that capture human nature with expressive brush strokes and bold colours. His Duk Dak Solo Presentation at Art Central 2022 will be the artist's first show in Asia, featuring paintings and charcoal drawings from his most recent series, "Flowers For The Bold".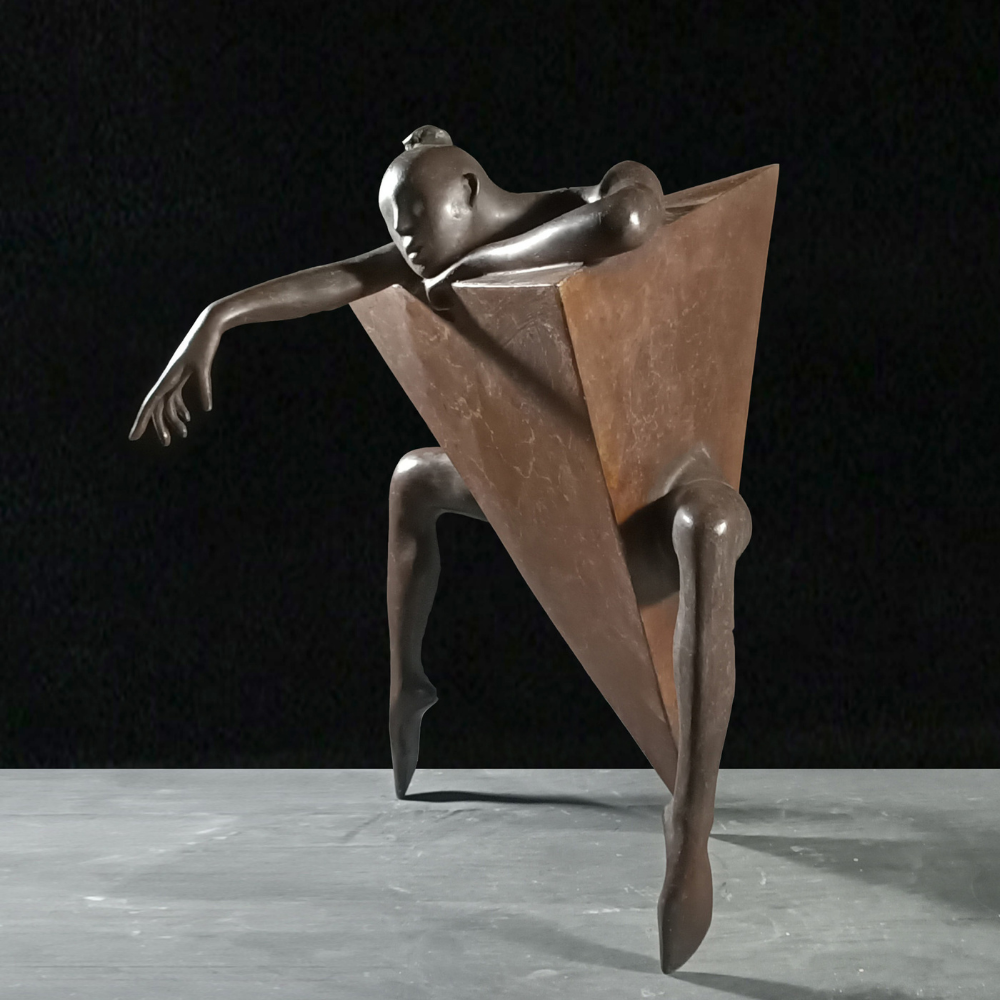 Liu Yang
b. 1972, Harbin, China
Lives and works in Beijing
Presented by Artspace K, Hong Kong
Liu Yang's artistic practice explores the relationship between materials, like metal and stone, to underscore the interplay between colour and form. Liu's Duk Dak Solo Presentation at Art Central 2022 features bronze sculptures from the series Living Creatures and Geometry, an exploration of human interactions and emotional connections.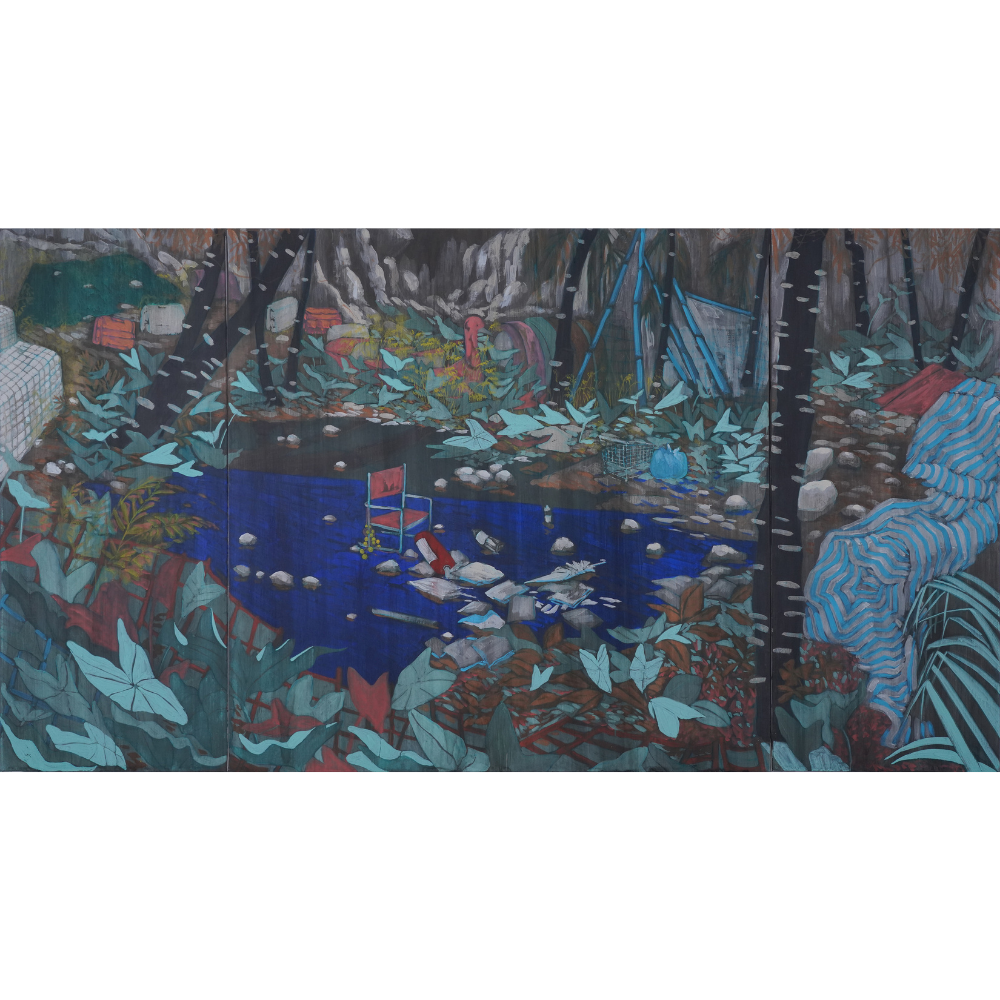 Wong Sze Wai
b. 1990, Hong Kong
Lives and works in Hong Kong
Presented by Contemporary by Angela Li, Hong Kong
Wong Sze Wai graduated with a BFA and MFA from The Chinese University Hong Kong in 2013 and 2020, respectively. Fascinated by untrodden areas of the city, Wong exercises her imagination to construct an idiosyncratic wonderland of daydreams in her works, which seem to transcend time and space. Drawing inspiration from the ancient Chinese murals in the Dunhuang Caves and Eastern Europen wall paintings from the medieval period, Wong deploys mineral colours and delicate brushstrokes that render a sense of nostalgia and evoke ruminations on a possible past.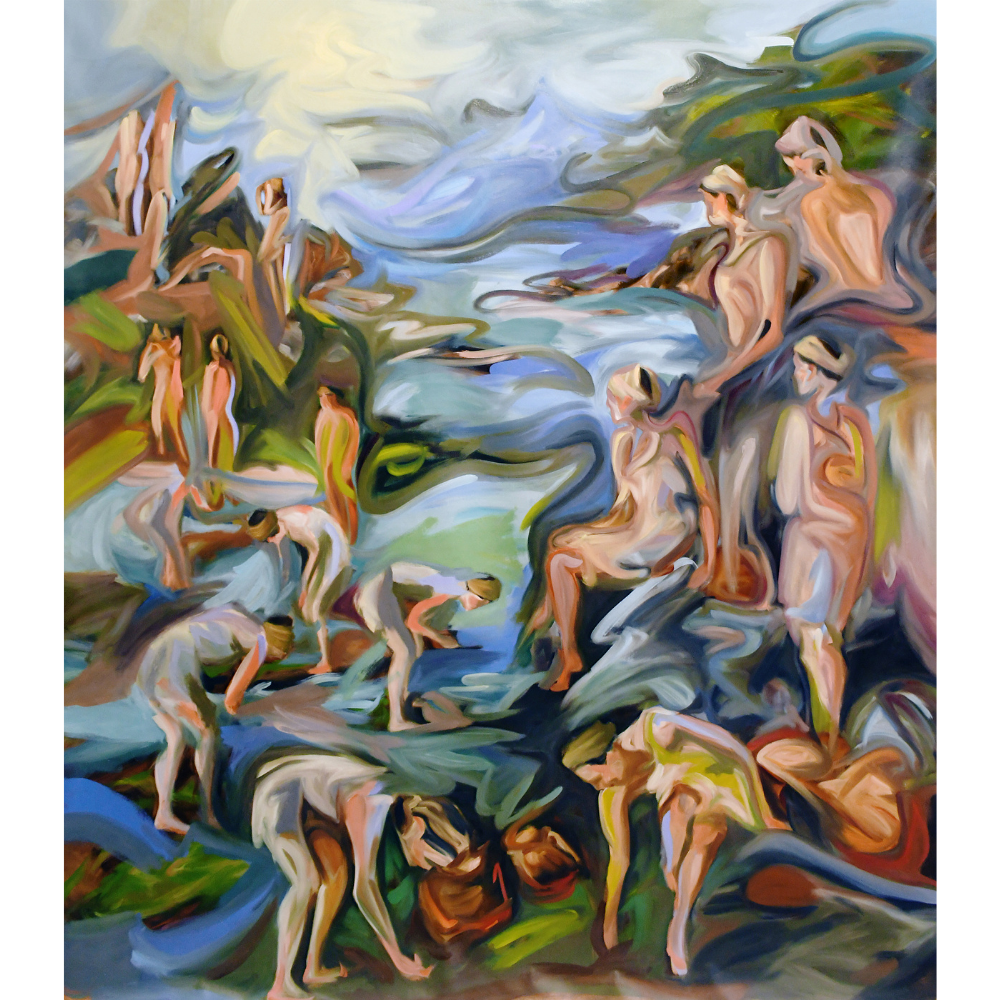 Dami Kim
b. 1989, Los Angeles
Lives and works in Hong Kong
Presented by Odds and Ends, Hong Kong
A resident of Hong Kong since 2015, Los Angeles-born, Korean-American painter Dami Kim works in both oil and acrylic on canvas, paper, and wood. Inspired by the visual language of Old Masters paintings, contemporary art and photography, Kim explores memory and dreams through abstract and expressive distortions.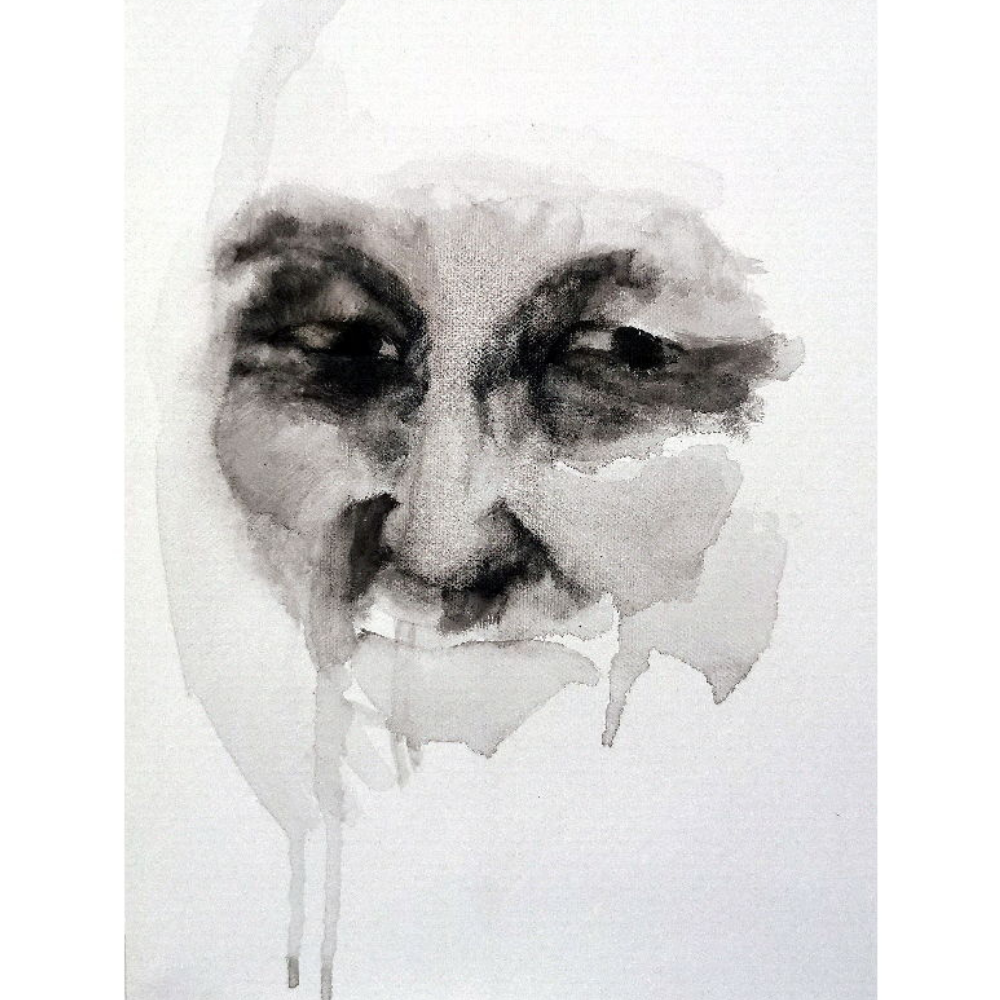 Edna Cha
b. 1963, Hong Kong
Lives and works in Hong Kong
Presented by Museum of Site, Hong Kong
A self-taught artist based in Hong Kong, Edna Cha's art practice intermingles Chinese and Western cultures with contemporary concepts. The artist's figure paintings are conceived from various dimensions of wuxia, a genre of Chinese fiction concerning the adventures of martial artists in ancient China,  and draw inspiration from the works of fiction by Jin Yong.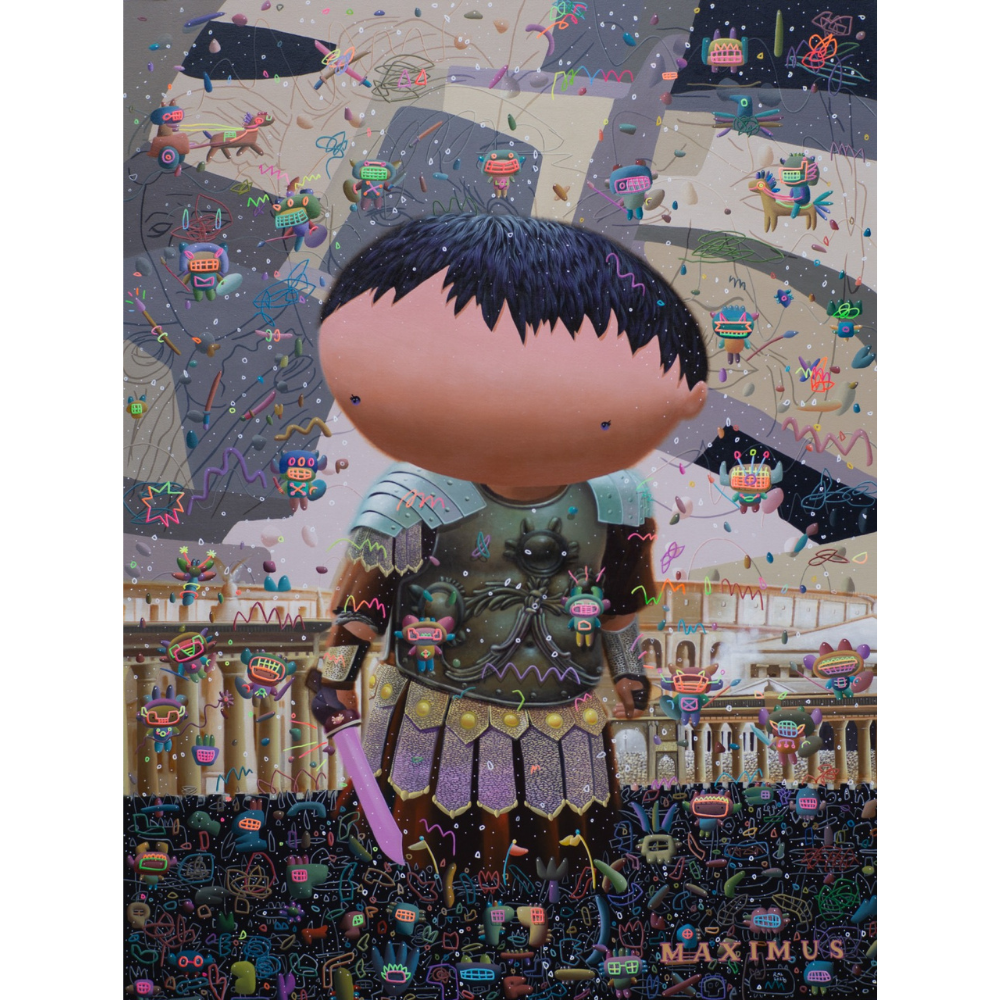 Ronald Apriyan
b. 1979, Prabumulih, Indonesia
Lives and works in Yogyakarta, Indonesia
Presented by White Space Art Asia, Singapore
Ronald Apriyan
Ronald Apriyan's works articulate observations and experiences formed in his native home of Indonesia. Borrowing from recognizable icons of contemporary pop culture, Apriyan's oeuvre deals with social issues and the intimate psyche of urban dwellers in a rapidly progressing nation – transporting and suspending viewers in a liminal space where personal history and cultural paradigms lay the foundation for a nascent, hybrid worldview.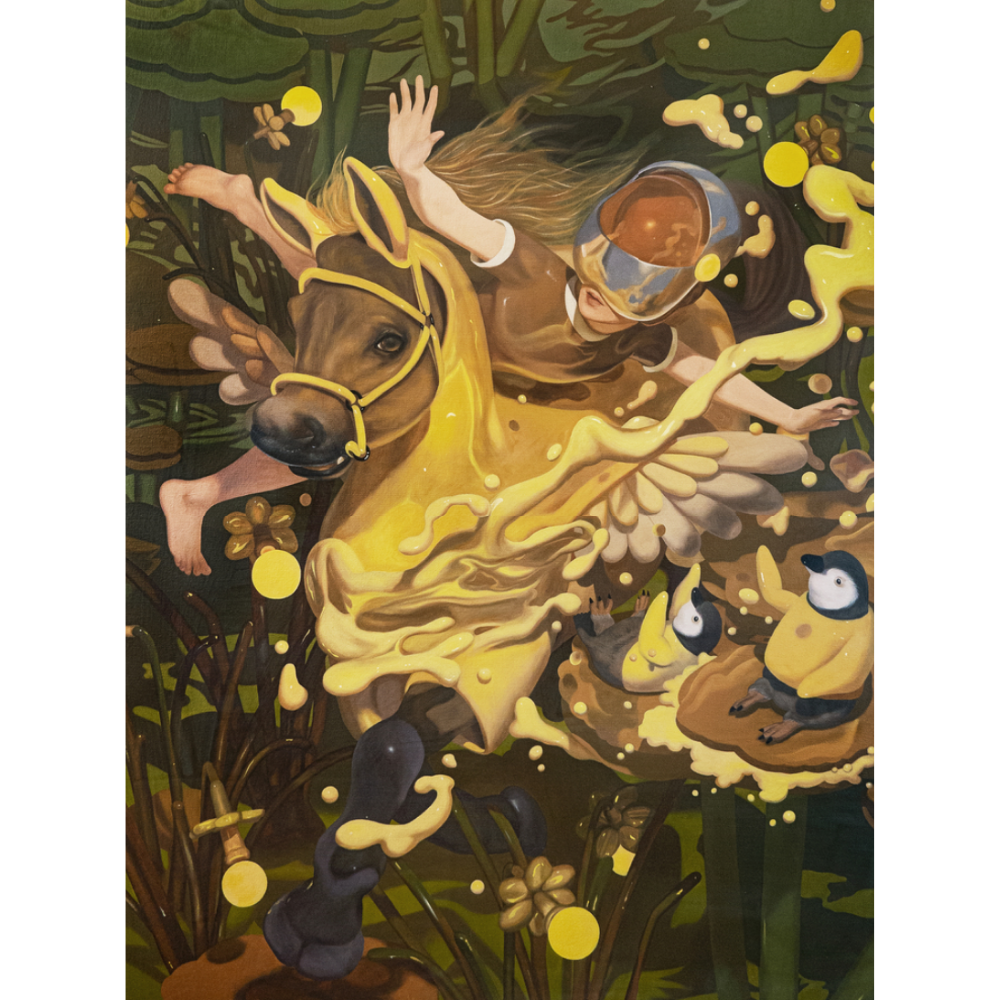 Yang Du
b.1993, Beijing, China
Lives and works in New York, United States
Presented by Gallery Ascend, Hong Kong
Yang's paintings explore how humans have altered their relationship with nature in the establishment of science and philosophy. The influence of Eastern and Western cultures leads her to create an uncanny but believable world, which indicates the conflict between the optimism of modern people and the absurd reality of society. Each painting is a question she poses to the viewer, designed to challenge their perceptions of the past and their expectations for the future.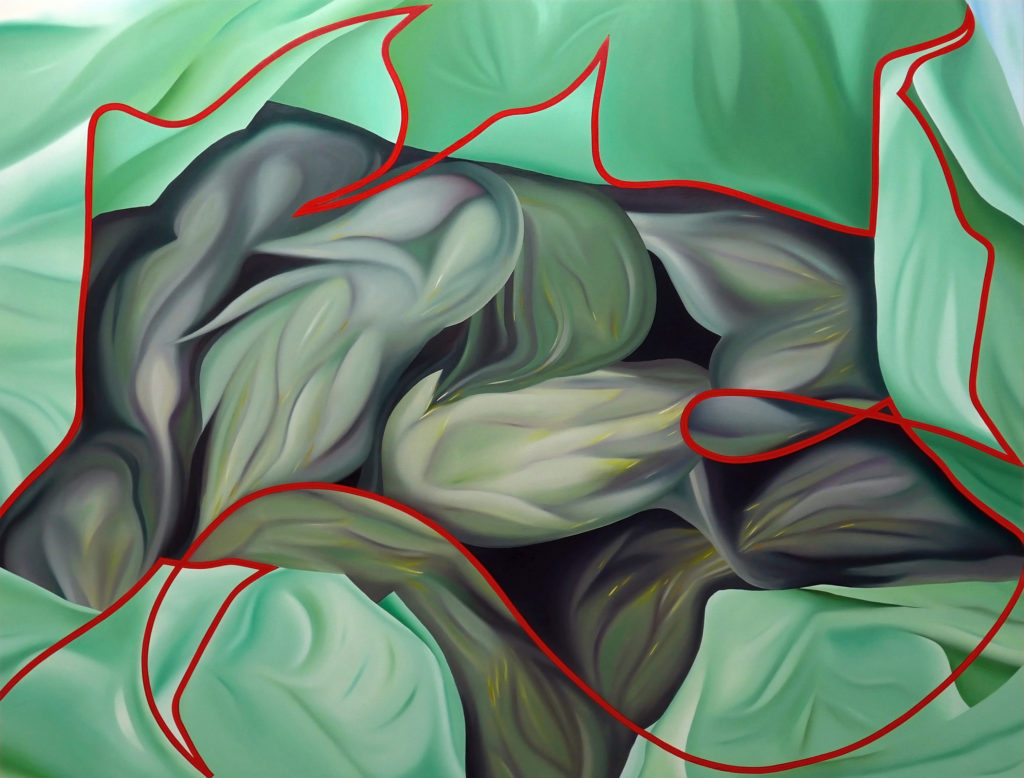 Stefano Perrone
(b. 1985. Monza, Italy)
Presented by Jason Shin
Perrone concentrates his imagery on figures, still lifes, and calligraphy; his work lies on the border between abstraction and figuration, investigating contemporary society and everyday life through the use of metaphor and allegory. Perrone's most recent paintings developed from a process of saving digital images, often appropriated from others, and recreating them later from memory. According to the artist, this process of forgetting/remembering affects the final painting, which is more a representation of the memory of the image rather than a faithful reproduction of the image itself. Perrone's work has been included in group and solo exhibitions internationally including in Japan, the United States and throughout Europe.
Stefano Perrone, Invasione di campo, 2020, oil on canvas, 130 x 128 cm.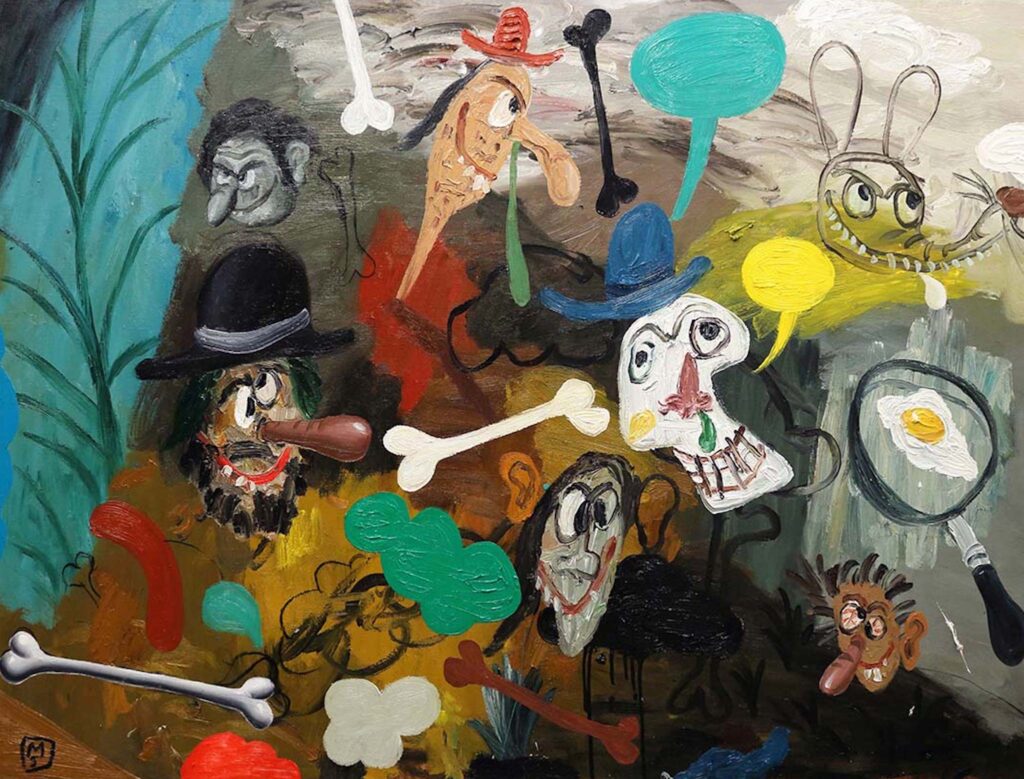 Matías Sánchez
(b. 1972. Tübingen, Germany)
Presented by Galerie Zink
Matías Sánchez is a self taught artist currently living and working in Seville, Spain. He developed a signature style of vivid painterly surfaces as a backdrop against spirited characters and objects. His aesthetic and subject often pay homage to element of cultural history such as Impressionist masters and literary icons. At times smoothly rendered, at times crudely abstract, the artist uses recurring images including sausages, bones, rats, people with menacing expressions, to form grotesque dreamscapes, exploding with energy.
Matias Sanchez, Acampados Pequeno Circo Ambulante, 2020, oil on canvas, 97 x 130 cm.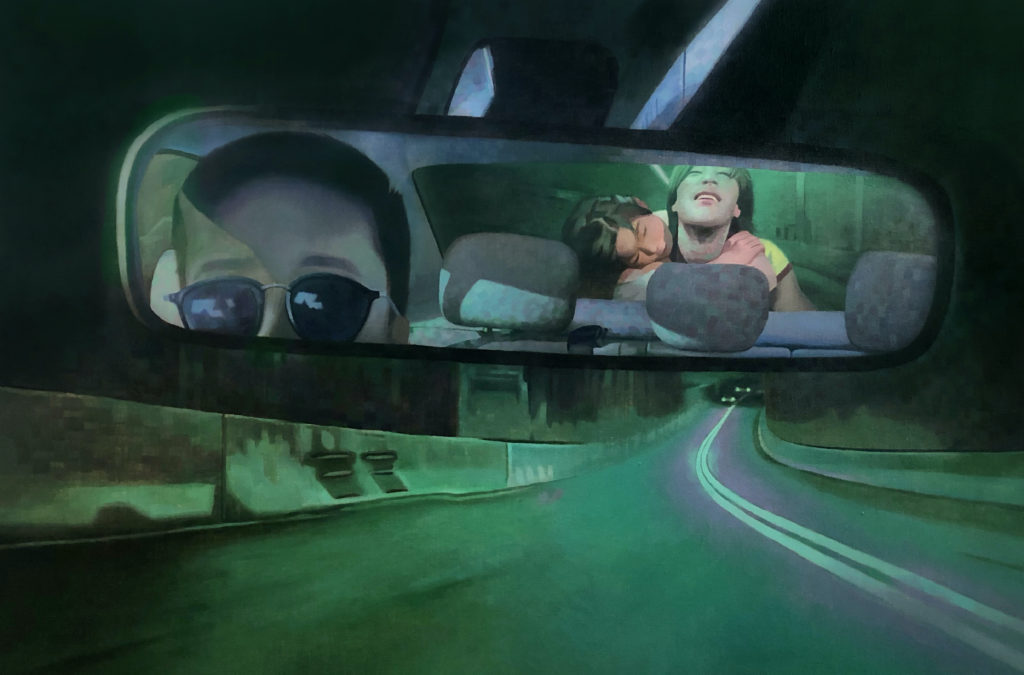 Peter Chan
(b. 1985. Hong Kong, China)
Presented by Gallery HZ
Born in Hong Kong, Peter Chan is a Canadian artist working in Toronto. Chan received his BAA from Sheridan College in 2008. His paintings have been exhibited in solo and group exhibitions around the world. Chan is currently an instructor at OCAD University, Sheridan College, and Seneca College. In his ongoing series "Ideals and Traditions", Chan explores themes of superstition, identity, popular culture, traditions, and gender ideologies inspired by his visits to Beijing, Shanghai, Hong Kong, Singapore, and Taiwan. Through the autobiographical documentation of imagery around him, he distorts and recomposes these to form compositions that allow for new narratives and meaning.
Peter Chan, The Jade Butterflies, 2021, oil on linen, 65 x 95 cm.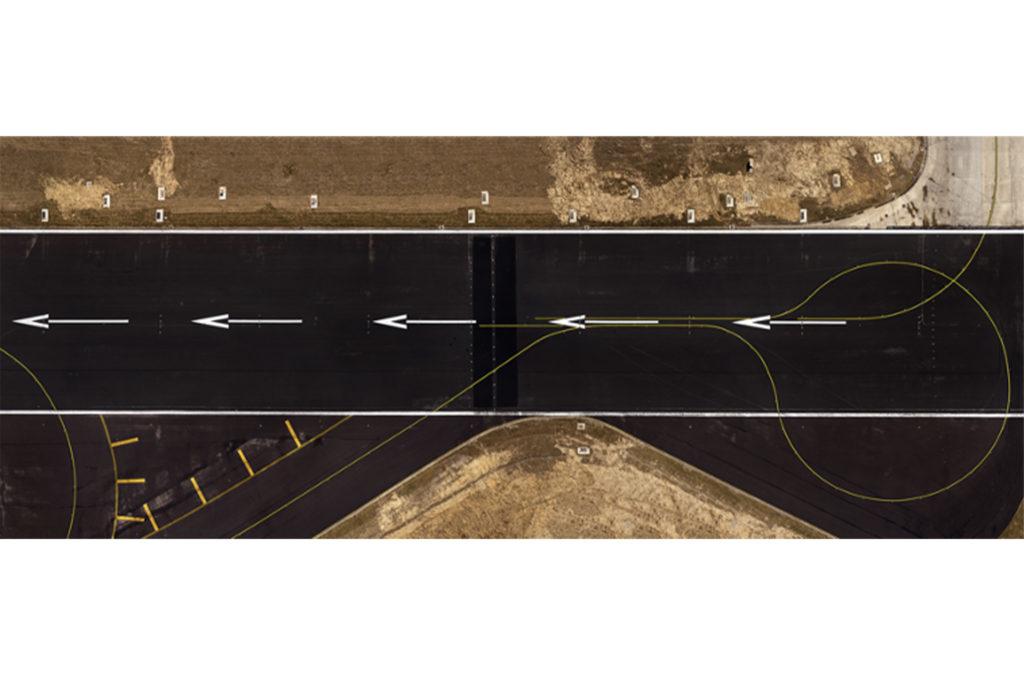 Antoine Gaussin
(b. 1979. Belgium)
Presented by The Spectacle Group
A French journalist-turned-photographer living in Belgium, Antoine Gaussin is best known for his meditative 'Rivages' collection and his latest aviation photography series, 'Uncharted'. Set in three Belgian airports, the artist's 'Uncharted' project is of a rare subject matter – a place many would frequent, yet, hardly pay notice to – portrayed in bird's eye view perspective and taken within restricted airspace. Gaussin views these airport runways as the places where cultures cross paths and individual lives leave their marks, observations made during his time as a constantly-travelling journalist.
Antoine Gaussin, 2019, gold ultrachrome print on plexiglas, 180 x 70 cm.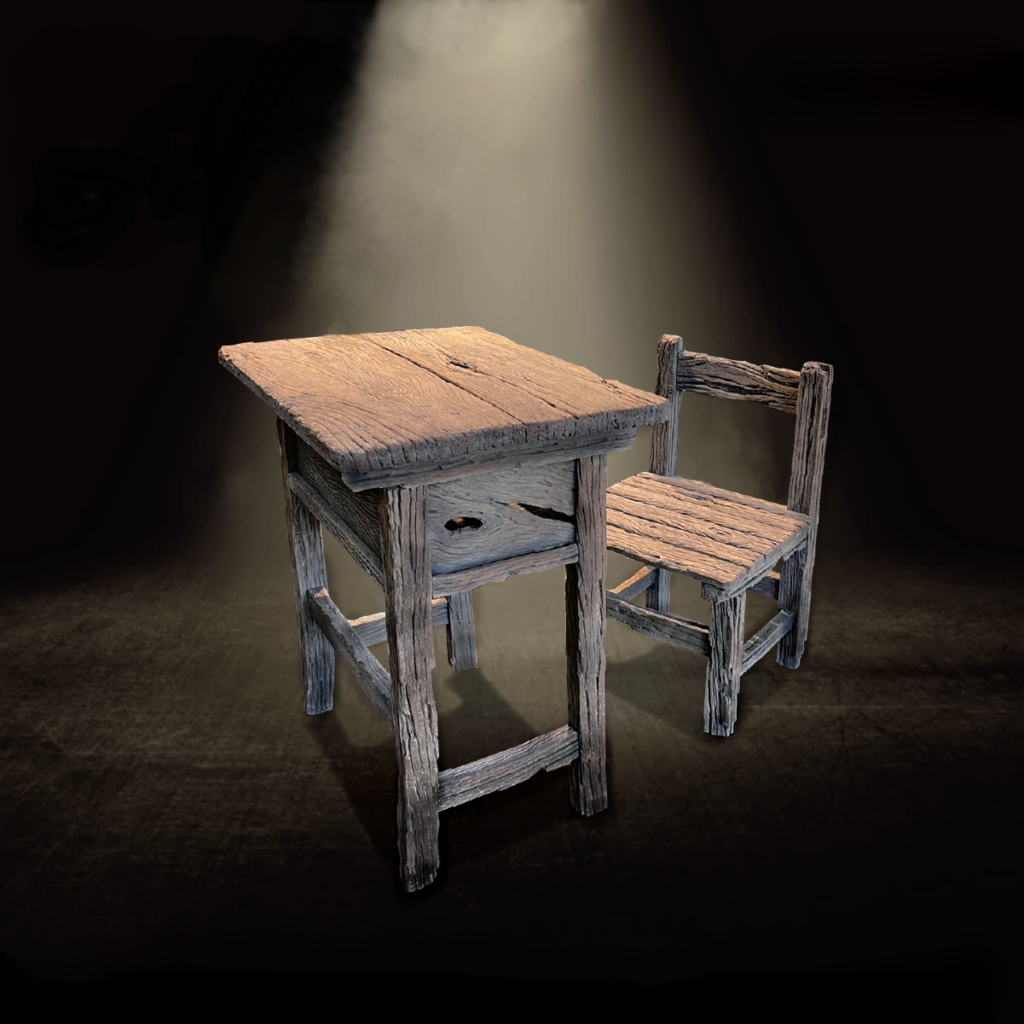 Chen Ching-Liang (Ah Leon)
(b. 1953. Pingtung, Taiwan)
Presented by Artspace K
Chen Ching-Liang (Ah Leon) is one of Taiwan's most renowned ceramic artists, having exhibited extensively in Asia, Europe and America since 1985. Chen's work employs trompe l'oeil, or deception of the eyes, as he indulges in the manipulation of clay to mimic the silken, softness of bean curd, or the sturdiness of wood. Viewers are engaged in a rare, sensory experience as the delicate touch of the ceramic lies contradictory to the visual enticement of the impersonating 'wood' or 'tofu', eliciting humorous responses, as one vacillates between realism and fabrication.
Chen Ching-Liang (Ah Leon), The Memory of the Elementary School, 2000, ceramic, table 60 cm x 44 cm x 66 cm, chair 36 x 39 x 62 cm.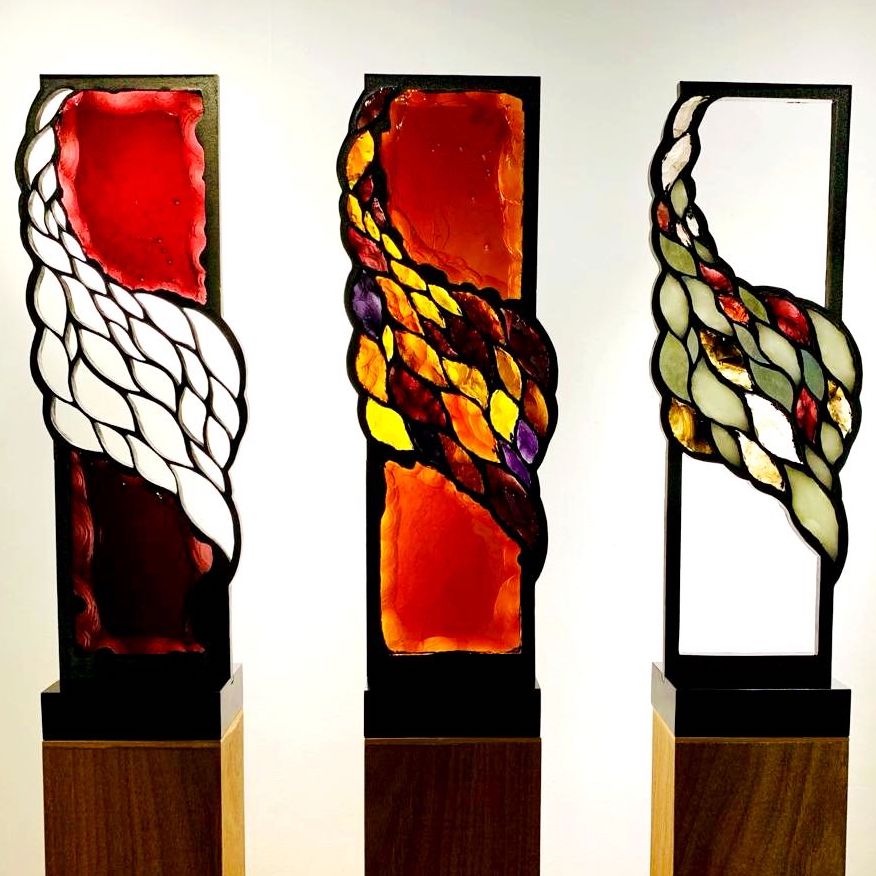 Christophe Denoux
(b. 1960, France)
Presented by CWC Art Gallery
Since the inception of his career, Christophe Dénoux has focused his artistic creations on the balance between colour and shape. By combining these natural elements with centuries of craftsmanship, he infuses his works with a contemporary edge. Sculpting slab glass into unique designs, he uses dimensionality and colour to touch the viewer's deepest emotions, with a view to transporting them in time and through a journey of light.
Christophe Denoux, Just a wingspan away, 2019, glass.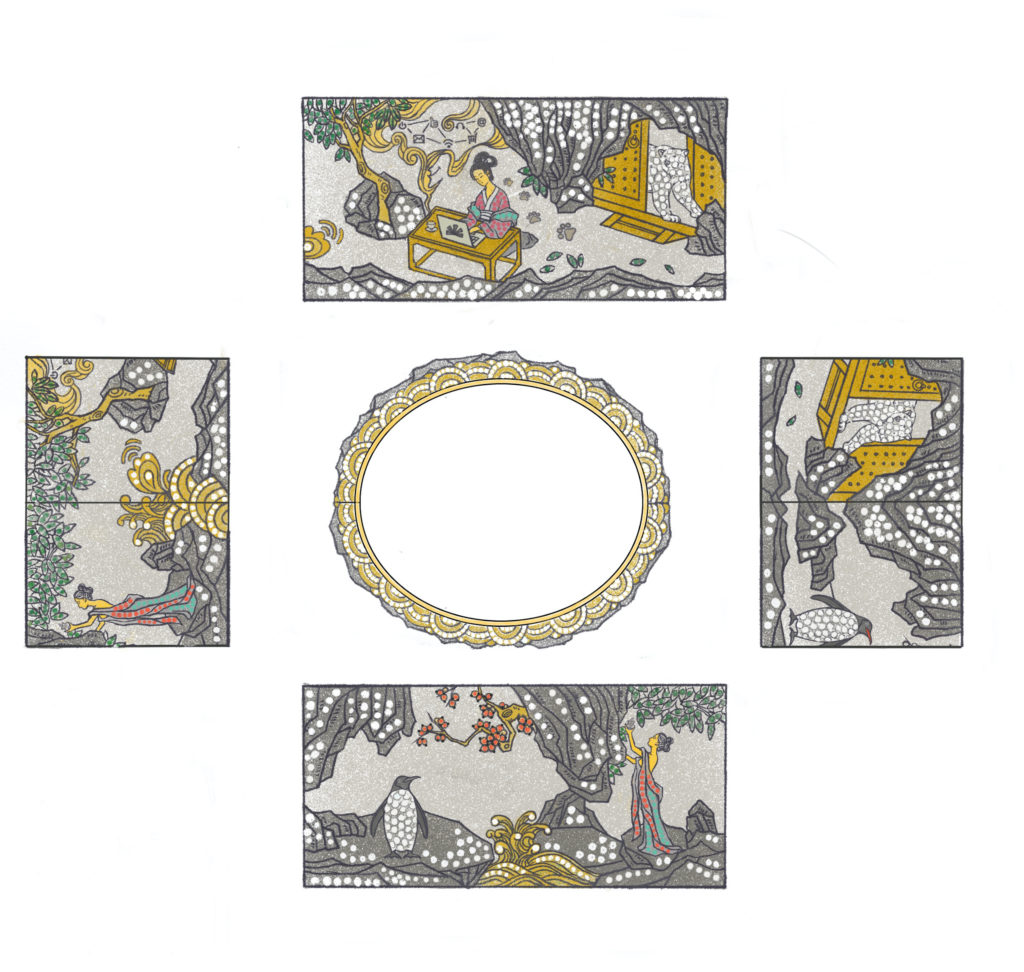 Dickson Yewn
(b. 1970. Hong Kong, China)
Presented by Literati Artspace
Dickson Yewn is a Hong Kong-born artist educated in Paris, Ottawa and New York. His conceptual fine jewellery collections draw inspiration from Eastern philosophy, mysticism and Chinese culture. Yewn spent his childhood on roaming through the lights and shadows drenched in diasporic ambiance, in the mood of bohemian Chungking Mansions – a cosmopolitan melting pot overwhelmed with polyglot hordes, where his artistic fantasy was wrought and delights of youth were relished. Yewn stepped on a journey in mediating his own cultural identity after he became fascinated in Taoism.
Dickson Yewn, Our World in 2049.